The sun was shining on Friday afternoon, so we decided to go for a walk on the beach.  We wondered how it would look after the "Beast from the East".  The first thing we encountered was this enormous tree root ....... if only we could have brought it home for the garden!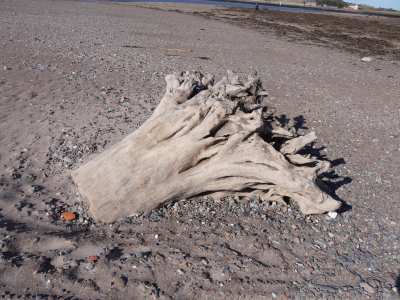 then a few yards on I found two pieces of sea glass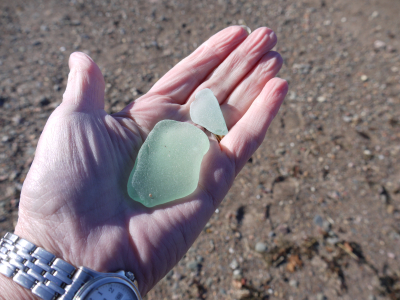 I wonder where this ladder came from - it's amazing what you find on the beach after a big storm!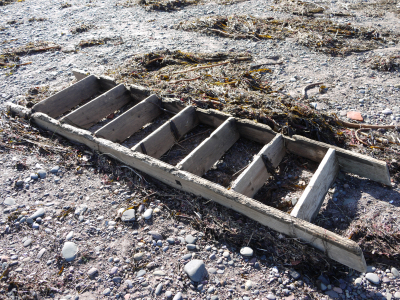 I would have shown you the groynes ........ but they were completely covered! This means that over the last few years, the level of the sand at this end of the beach has risen by at least 6 feet.  So instead I'll show you the lighthouse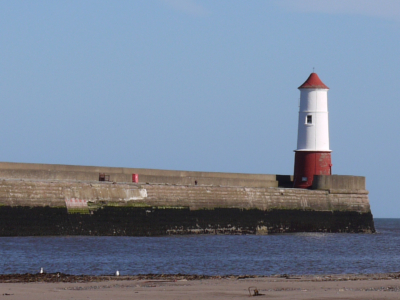 there were dozens of crab shells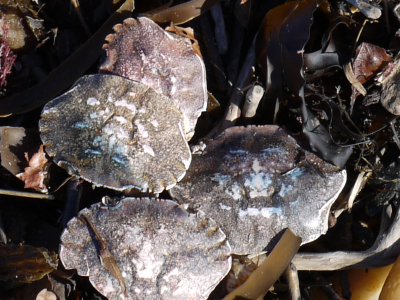 and quite a few lobsters as well, victims of the Beast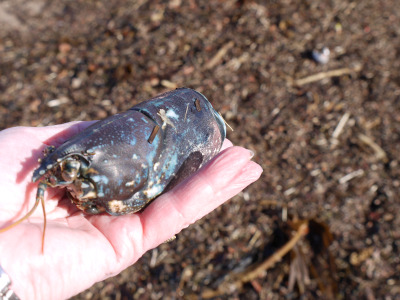 this fish looked as if it had escaped from an Alien film - I almost expected Sigourney Weaver to appear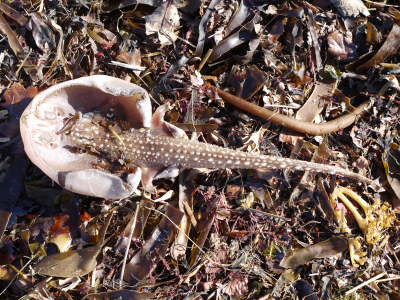 and of course there were tyres!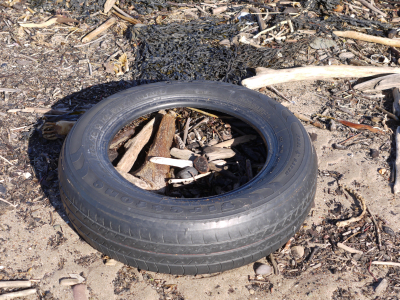 while Malcolm  picked up driftwood, I picked up rubbish.  It didn't take long to fill two small bags which I had in my backpack - next time I will have to take a proper bin bag with me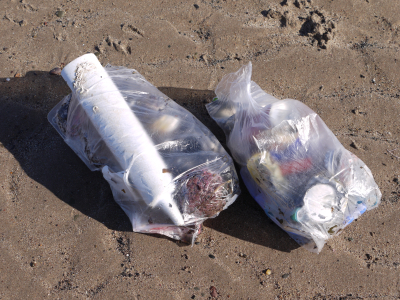 I came across this sea urchin shell sitting on a brick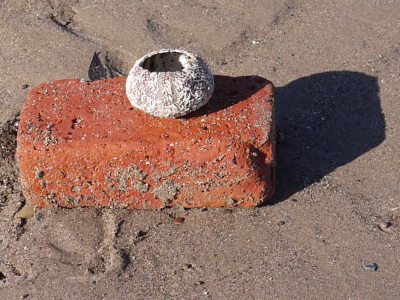 so I added a crab, a lobster and a mussel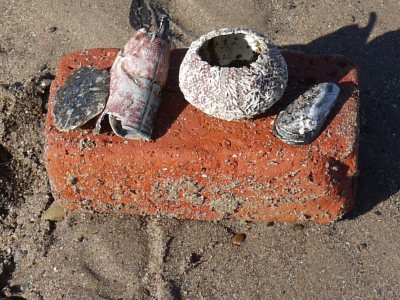 we left the beach and walked along the promenade.  As I took this shadow shot, I said to Malcolm to wave, and he promptly obliged!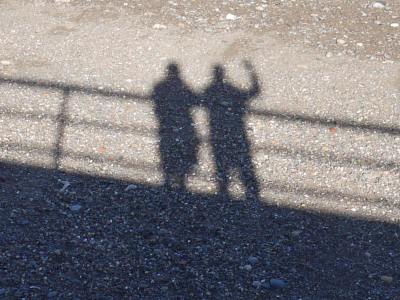 further along the promenade, we went back down on to the beach.  This shows how the sand level at this end of the beach has dropped.  The rail was painted last summer, and you can see how high the sand was then, where the bright blue paint ends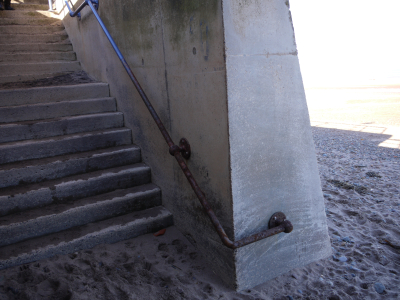 I thought these newly exposed rocks looked like the skeleton of a dinosaur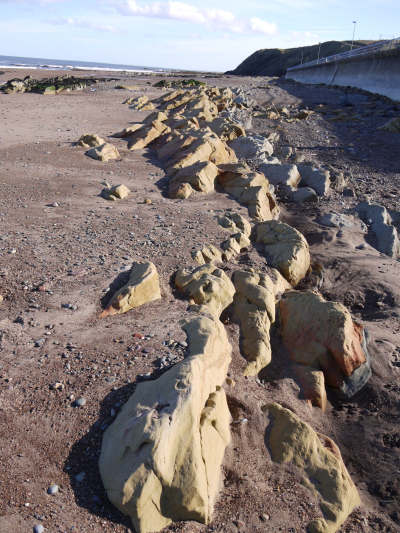 Malcolm spotted these stones stuck in the layers of rock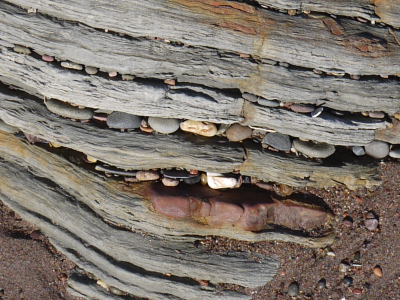 a cloud of gulls rose in to the air as I walked towards them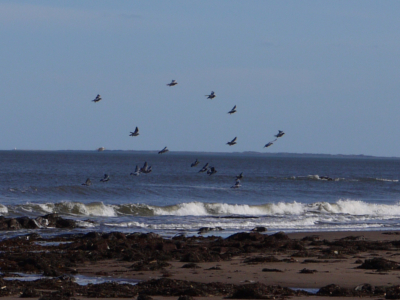 this is a piece of old bone, with a frond of seaweed on it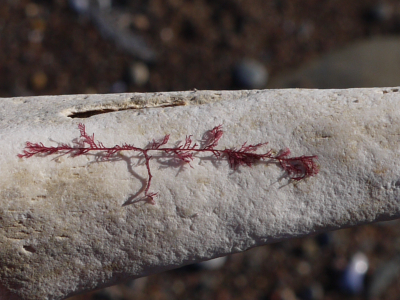 including my hand in the photo shows how tiny the frond is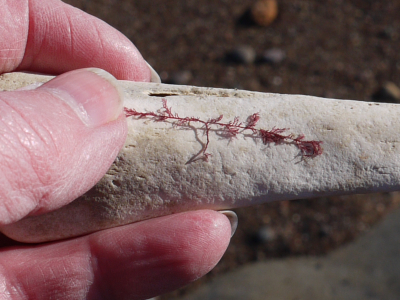 at first glance I thought this was an exotic plant which had taken root in the pebbles, but it is a piece of rope which has frayed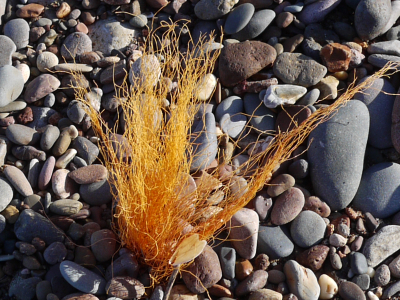 I still have lots of photos, so I'll share them with you on Wednesday.  To end, yesterday was Mothers' Day, so as usual Stuart found a cheeky card to send me (perhaps I should send him my hairdressing bills!!)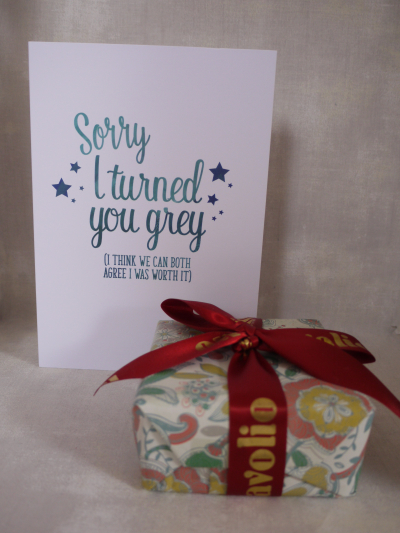 inside the pretty package was this tin of exceedingly delicious sweets - I am being very generous and sharing them with Malcolm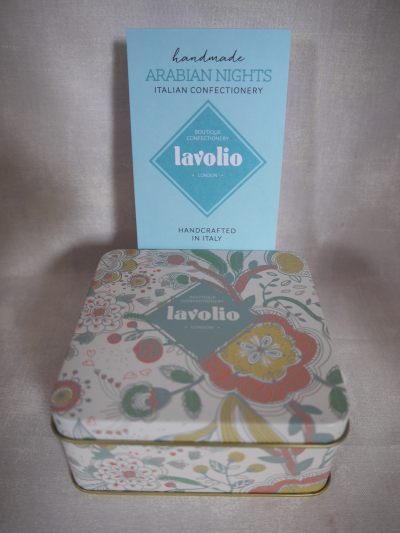 and this weekend was the first anniversary of moving here ........ which of course meant a glass or two of fizz to mark the occasion!