If you are being good and eating healthily, you might want to scroll down past the next four photos, and not torment yourself with so much delicious sconnage!  I got to eat all of this first scone, as I was on my own shopping in Alnwick on Monday, and popped in for a cuppa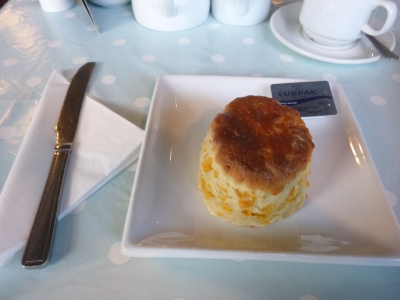 then we shared this one yesterday, on our way up to Kelso (I was going to the hairdresser to have my gorgeous blondeness restored!)  I do like places that give us two plates when we are sharing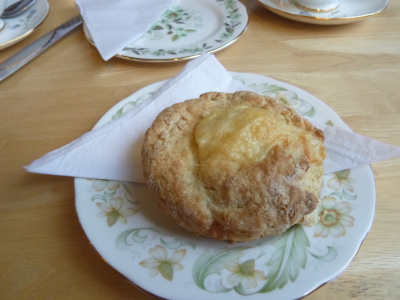 and isn't the vintage china lovely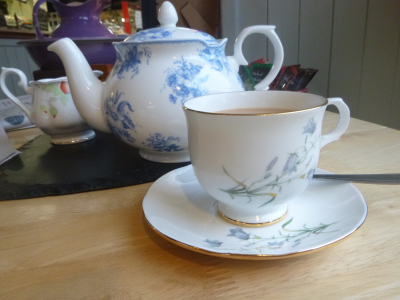 after my hairdressing appointment, we went to Berwick, where we shared this really tasty cheese and red onion scone - and it was still warm from the oven!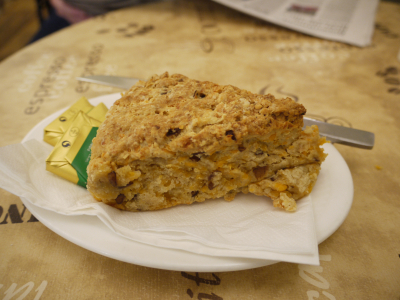 this is my hairdresser Melissa's dog Jake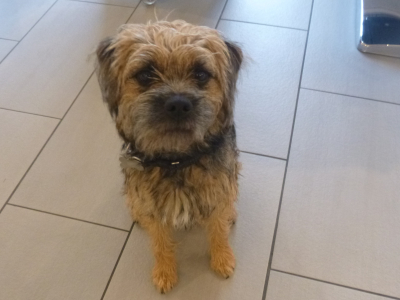 she was a bit worried about him, as he hasn't been eating well ....... he was looking very sorry for himself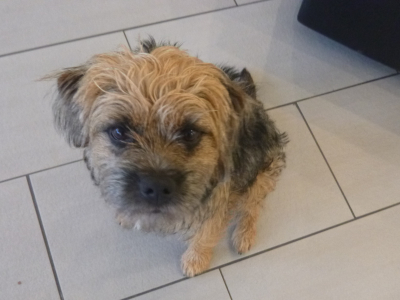 this lorry was parked on the dockside this morning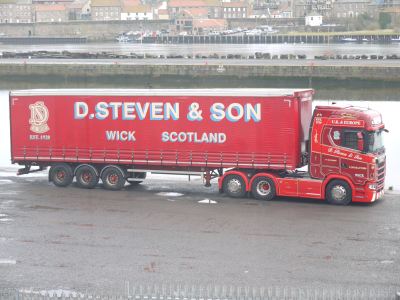 you can see from the map (found on the internet) that it is a long way from home - 318 miles to be exact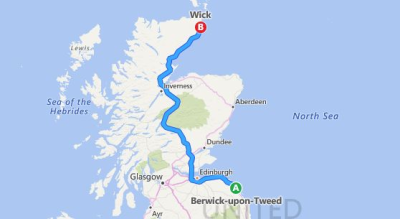 unlike our last visit, when it was very windy, the sea was calm, as you can see from the reflection of the pilot boat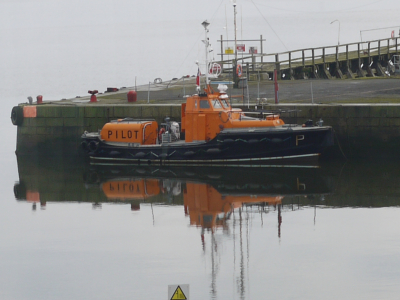 when we got home this afternoon, I nipped out to The Attic for a quick play on the Super Quilter.  My leaves might be random shapes, but my control of the speed and movement of the machine is getting better ......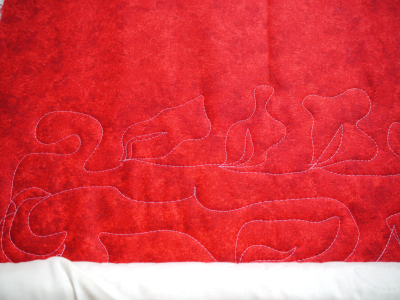 ........ although the leaf on the right started out on its top edge as a holly leaf, then went a bit awry on the bottom edge!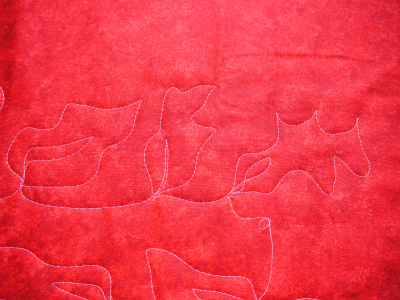 a little sneak peak of my new project for this month's 6&6 challenge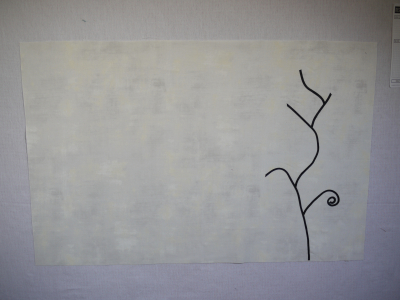 the forecast for Sunday isn't too bad, so hopefully we will get out for a walk.  I hope you have a good weekend, love Anne