My goodness, where did May go!  I was somewhat discombobulated to realise that this is the last day of the month, and I hadn't organised my 6&6 post.  So there has been a frantic scrambling through rather a lot of photos to find these ones!
For this month's new project, I looked out little bundles of Liberty fabric
and several packets of pentagons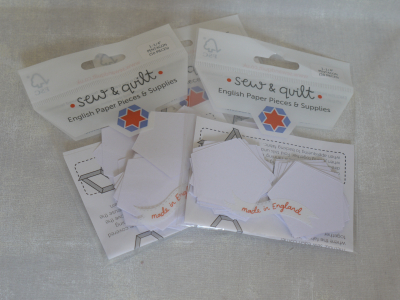 of course we were on holiday at the start of the month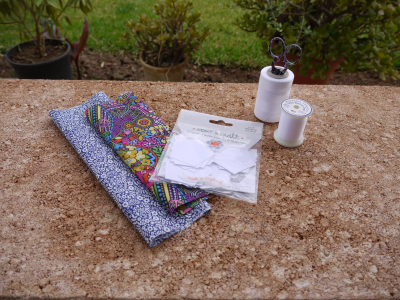 so quite a lot of the sewing of my pentagon flowers was done sitting in the sun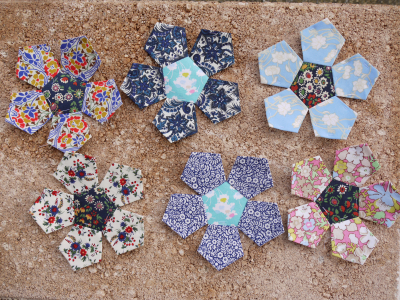 so, what am I making?  I don't really know yet!!  At the weekend, I pinned a piece of fabric on the design wall, then randomly pinned flowers on it.  Will I develop this, or will I decide to put the flowers in blocks?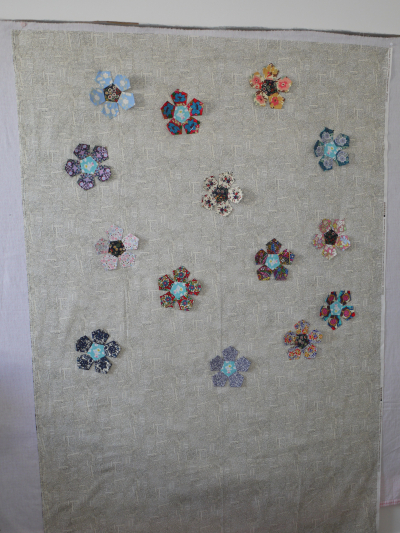 Last month, Meredithe suggested that we included knitting projects as well, so I have two for this report.  First, the ongoing project of knitting a very long tube, which will eventually be stuffed, coiled, and turned into a rug.  As you can see, there is now so much of it, it no longer fits in my knitting bag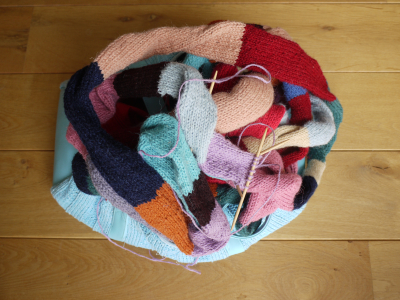 just before we went on holiday, I finished this snazzy pair of socks.  I have yet to block them, but as we are enjoying some lovely weather at the moment, that isn't a priority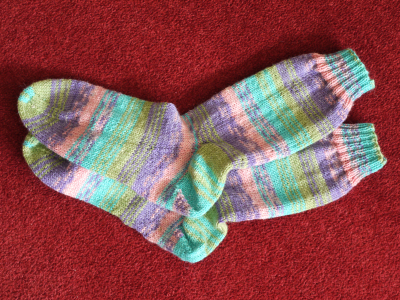 so that is my May report.  Pop over to Meredithe's blog, and after reading her report, scroll down to the linky thing to see what everyone else has been doing.  And if you visit my Instagram (@annetaydon) you can see what else I did with some pentagons!