I had hoped to have all the photos sorted out for today's post, but I was at The Quilt Shop all day yesterday teaching, and I was there again today for our usual Wednesday sewing day.  So here is just a quick look at our holiday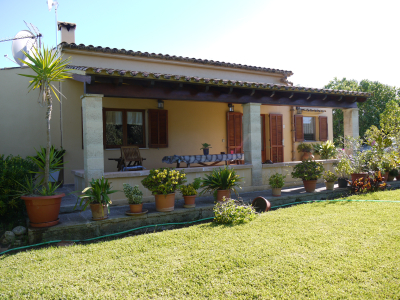 the front of the villa
the back of the villa and the wonderful swimming pool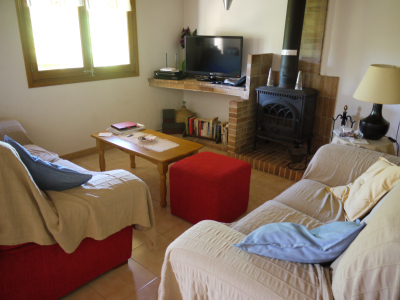 the lounge area
the dining area, with the kitchen beyond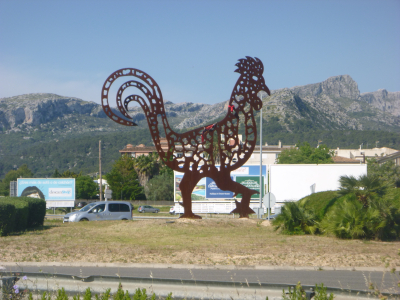 the Iron Cockerel in Pollensa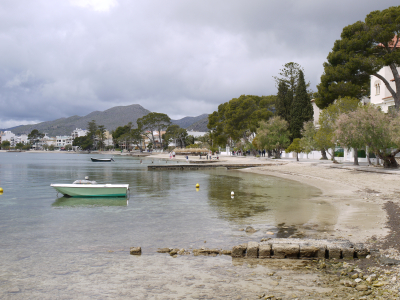 looking over to Puerto Pollensa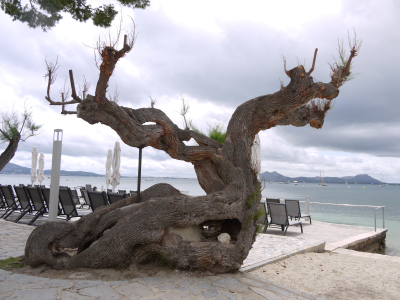 there are lots of these wonderful old gnarly trees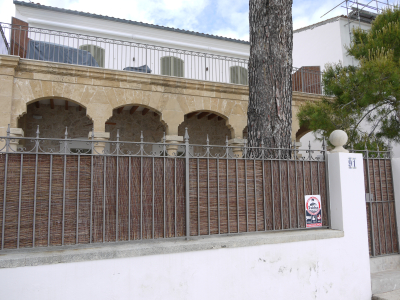 now this house has been refurbished, it has been screened from public view - most annoying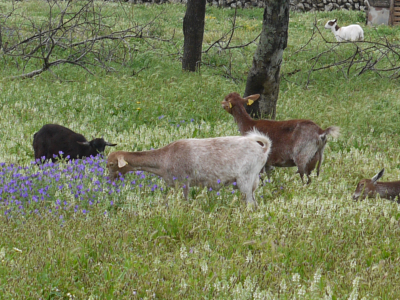 cute goats!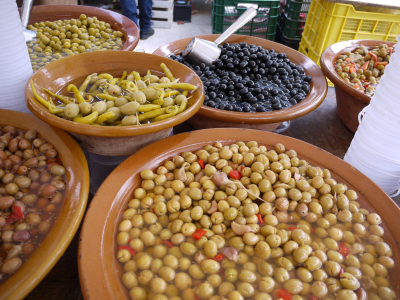 delicious food at the Sunday market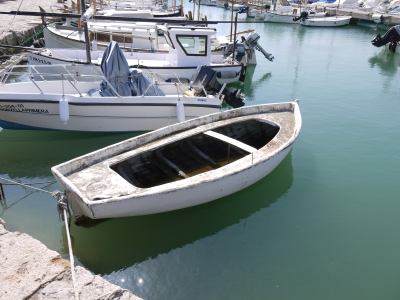 every year I offer to buy this boat for Malcolm!
a misty evening view of Puerto Pollensa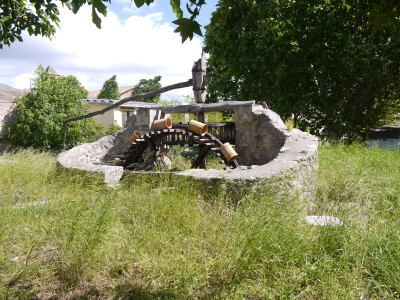 an old well, hidden in a neglected garden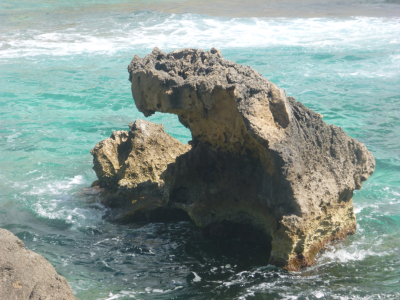 one of Malcolm's photos
another of Malcolm's photos!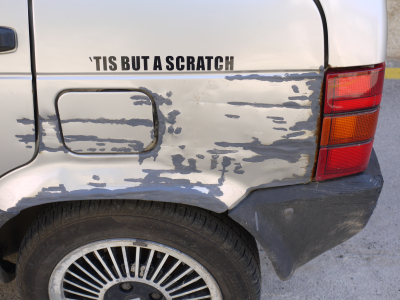 this car owner has a sense of humour!
I will try very hard to sort out more photos for Friday, as I still have some super ones to share with you!