When I got up on Saturday, there was a little bit of cloud in the sky, and I tried to capture the sun's rays shining through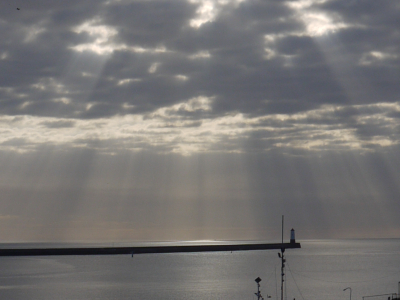 but by the time we walked over to town later in the morning, the clouds had gone, the sky was blue and the sun was shining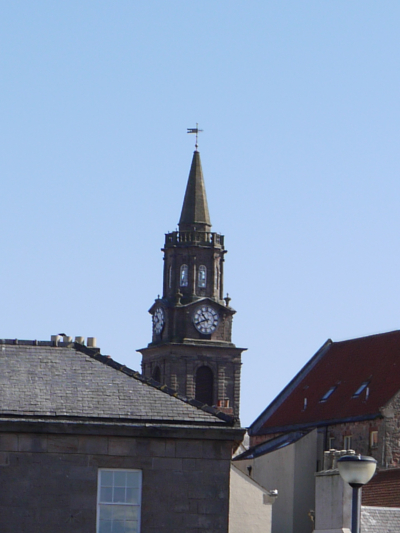 and finally spring is bursting out all over!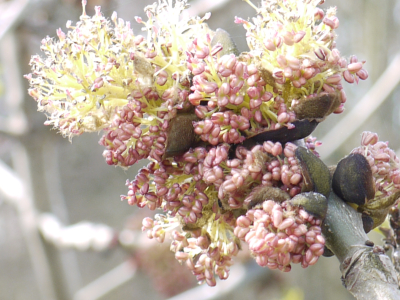 after doing our bits and bobs of shopping, we walked the long way back to the flat, through Coronation Park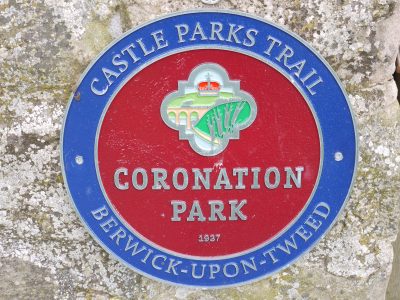 it's a while since we last walked through the park, so we don't know when these amazing new sculptures were installed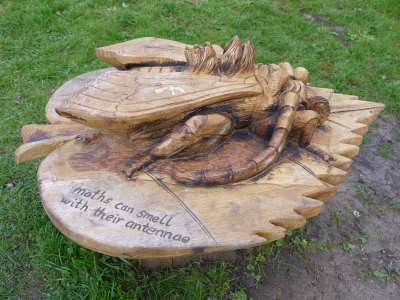 I wouldn't want to meet a bat this big!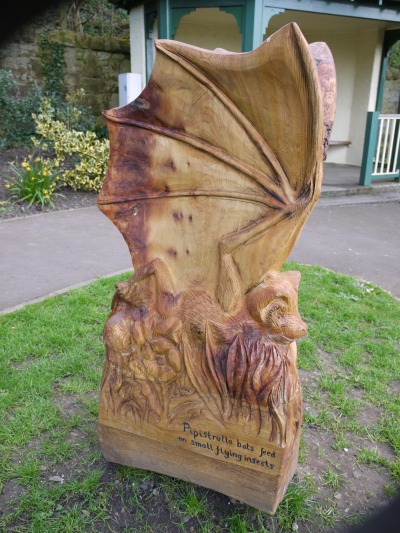 I liked the robin so much ......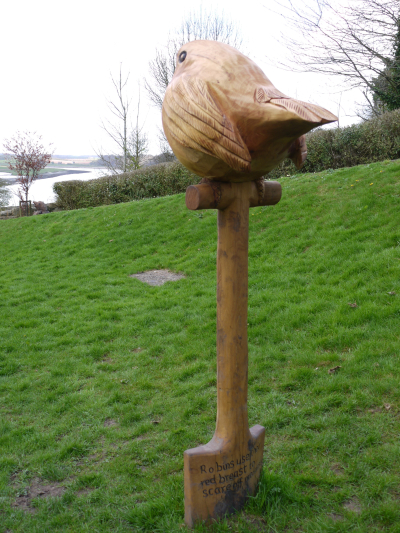 ....... I had to take two photos of him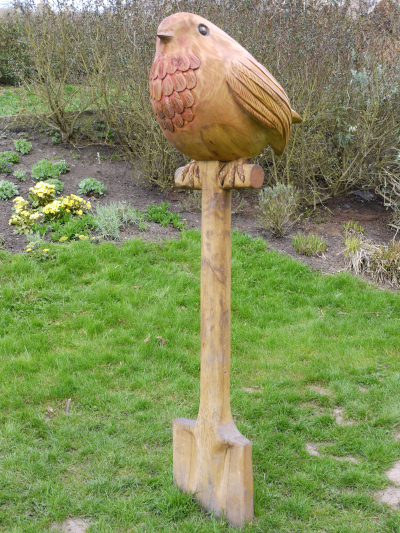 this is barley, which was so important in days past that it was used as currency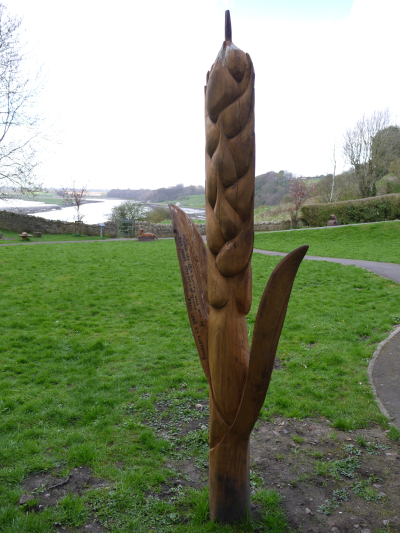 fortunately I know that a group of owls is called a parliament, so I didn't need to walk round the read the words on the post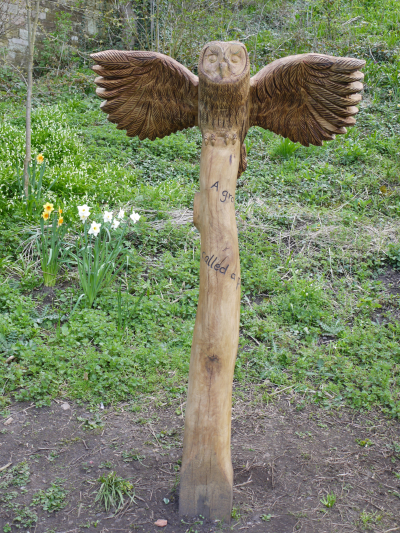 the owl would look good in the garden, so if it goes missing one day, you will know where to look for it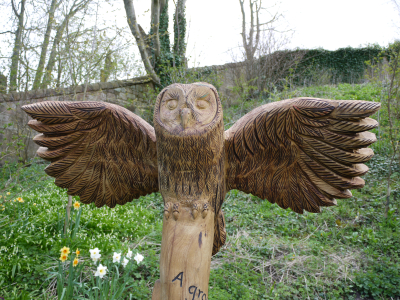 these creatures give me shivers if I find them scuttling about in the garden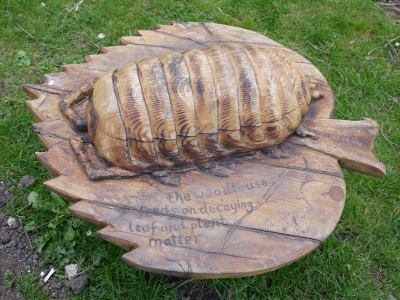 the otter has lovely sleek lines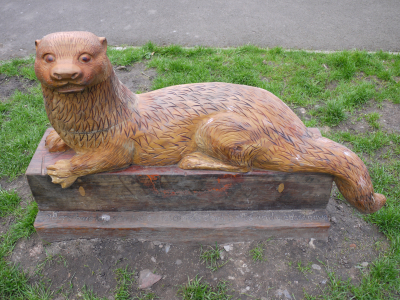 and who could resist this cheerful mole .......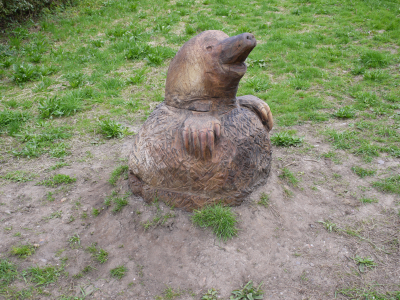 ...... as long as he doesn't pop up in the middle of our lawn!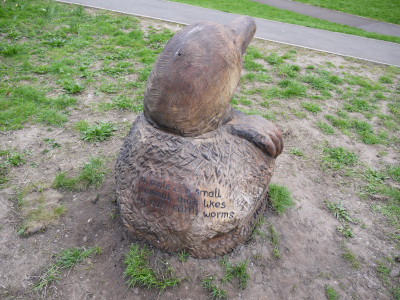 we were pleased to see that the driftwood boat has survived the winter storms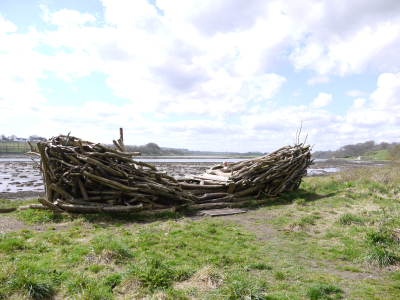 I usually take photos of the bridges from the other side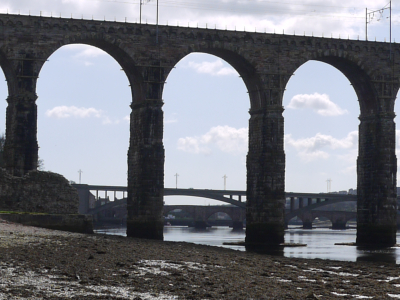 so it good to see them from a different perspective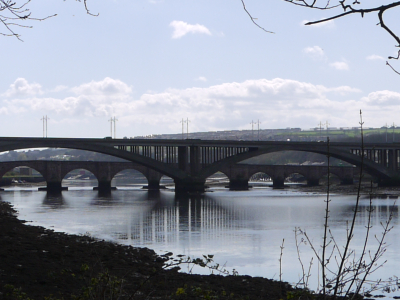 and a train obligingly appeared on the bridge, to emphasise the size of it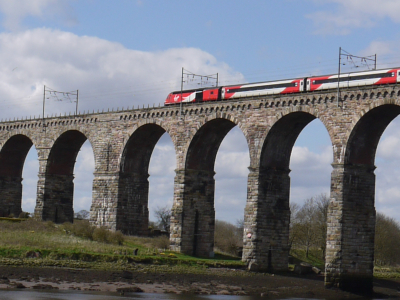 we hadn't seen the seal all winter, so as we walked back over the old bridge, we were delighted to see him perched on his rock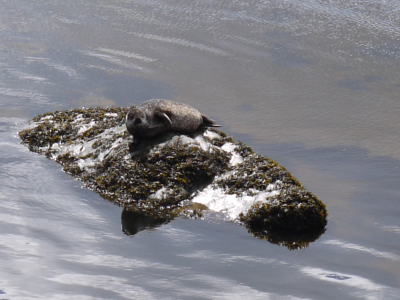 he was obviously aware of us hanging over the parapet looking at him, as in this photo he has turned to look at us after we had walked further along the bridge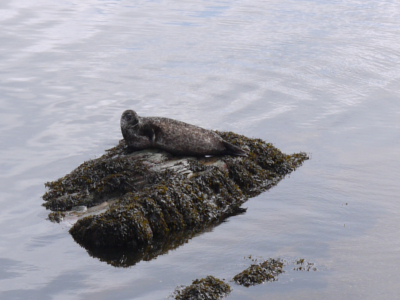 I am teaching at The Quilt Shop tomorrow, so hopefully I will get the chance to take some photos during the class to share with you on Wednesday.