We decided on Saturday morning to head over to Berwick after all.  As we headed out to Malcolm's car, I paused to take a photo of my poor little car, still covered in snow from Thursday ......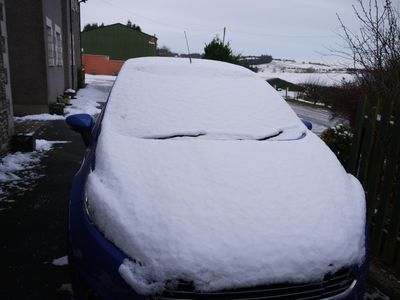 ....... and the road at the foot of the drive, which still had rutted, frozen snow and ice on it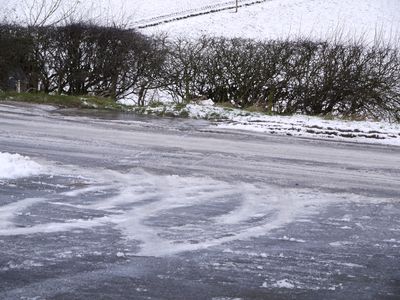 the display on Malcolm's dashboard shows how cold it was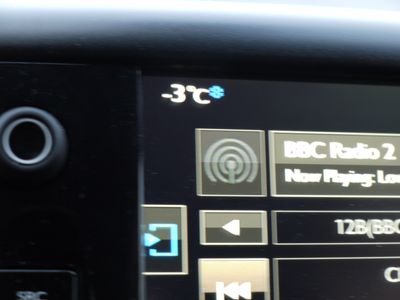 and this shows how he can change his driving mode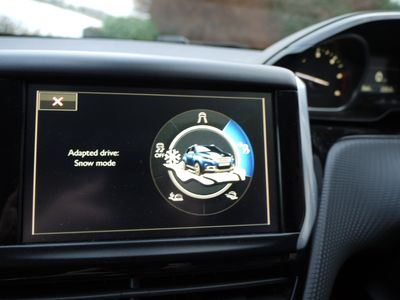 but before we get on to photos from Berwick, here are some from our trip out for lunch last Wednesday - the first ones are from the drive over to Melrose ..... fortunately the big beastie in the third photo had pulled off the road out of the way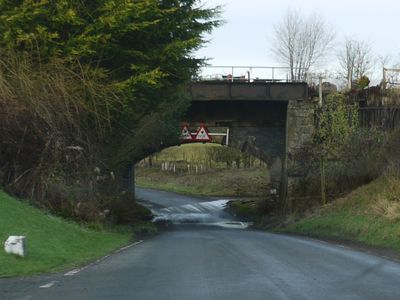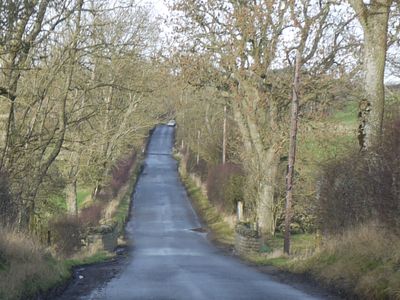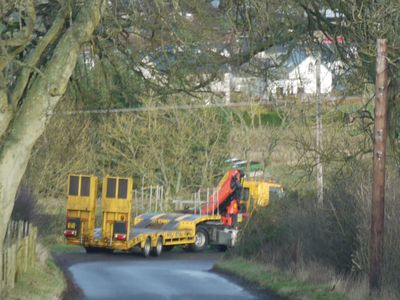 the Abbey was looking good in the sunlight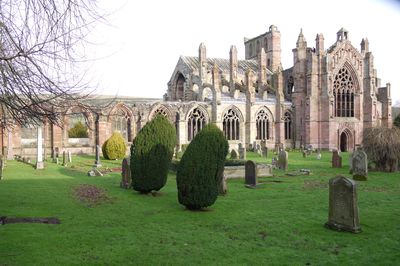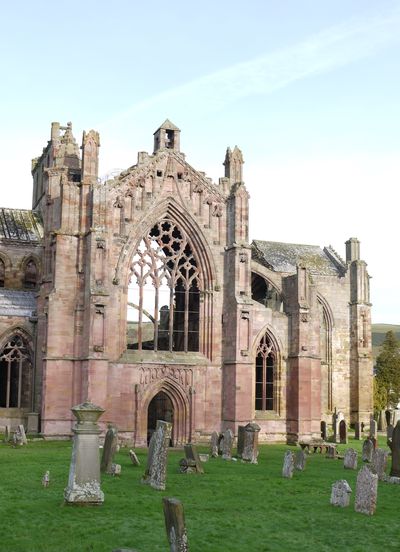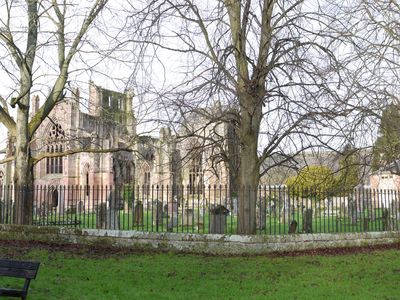 Malcolm spotted this big clump of "chicken of the woods", which is a fungus, on a tree stump
I liked the delicate coating of ice
on the way home, we passed this pack of hounds ...... but we didn't see the hunt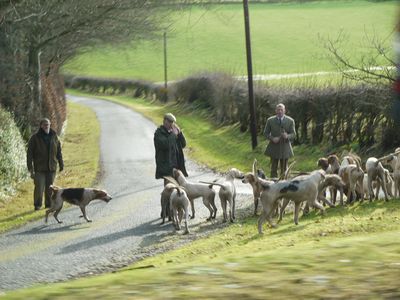 so now on to Berwick.  Once we had unpacked, we went for a (chilly) walk into town.  After a potter round the shops, we popped in for a cuppa and scone for lunch ...... this is a delicious Provencal scone, with feta cheese, sundried tomatoes and olives (I pick out the bits of olive!)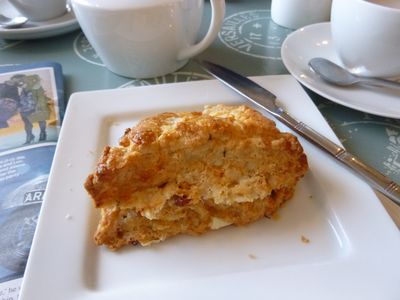 on our way back over the old bridge, we could see clusters of people all looking down at the river and busy with cameras and phones.  Why? Because the seal was posing prettily for pictures!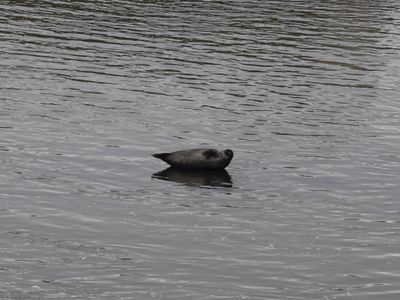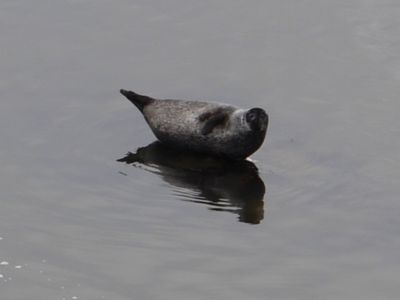 and to finish ...... a photo of a swan!  It came into the dock this morning before it was quite light, so the photo has a slightly blue tinge!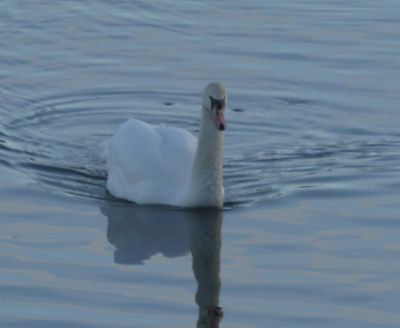 yesterday morning we went for a long walk on the beach - pop in tomorrow to see the photos!