On Saturday morning, Malcolm dropped me off at my friend Sonia's house, as the two of us were heading up to Kelso for Abbey Quilters' Exhibition.   As you know, I have been busy for the last few weeks quilting some of the wonderful work of Margaret, the Queen of Appliqué.  In this post I am just showing you her work in the exhibition, but if you pop in next Tuesday for my end of the month report on the 6&6 challenge, I will show you some details of the both her appliqué and my quilting.  We start with Sunbonnet Sue and Friends.  This is a big quilt, and I somewhat exhausted at the end of each session working on it!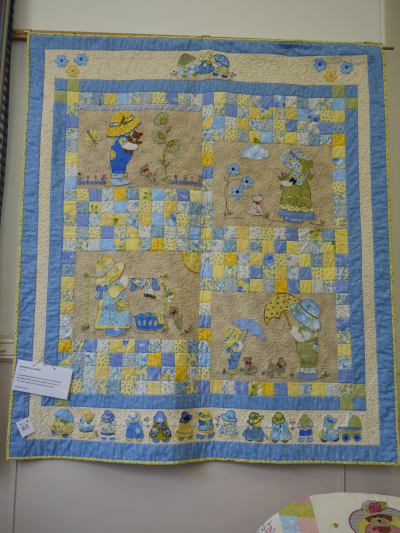 Margaret's husband, Stan, remarked recently that the only way he could stop her buying fabric would be to chain her up.  That chance remark led to this whimsical wallhanging!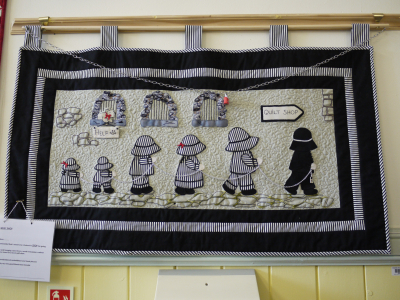 I quilted this one last year, for her grandson Harry.  Only Margaret's imagination could have penguins playing on the beach!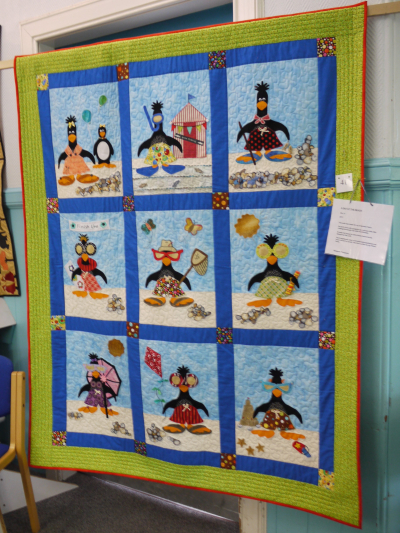 this one is a three-person effort.  Margaret made the quilt top (I should have mentioned that all her work is done entirely by hand!!), then someone offered to quilt it for her, but they only quilted the sashing and borders, which left the blocks looking saggy and wrinkled.  That was where I came in, using dense quilting to flatten out the blocks
this one has yet to be quilted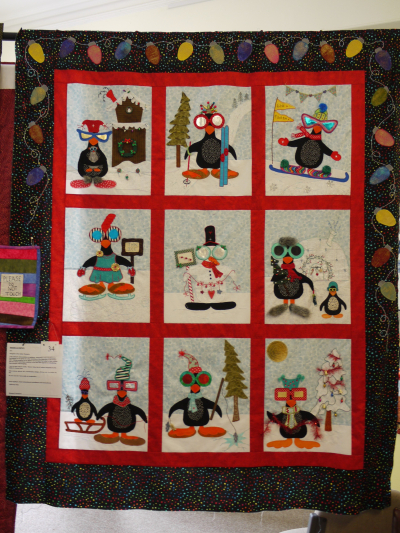 it's a pity that there wasn't room for this one to be hung, to show it off properly - I hope to quilt to it soon
I don't know how Margaret thinks of all these wonderful designs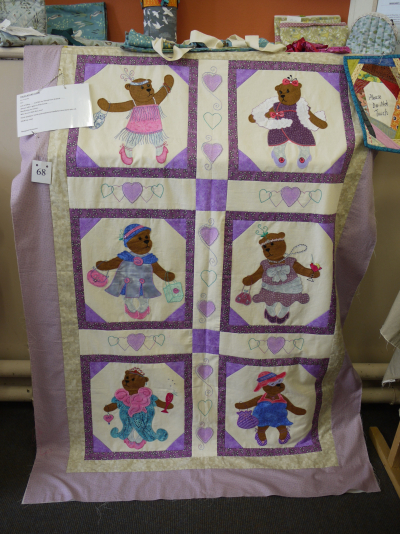 this one is so cute - if she asks me to quilt it, I might just forget to give it back!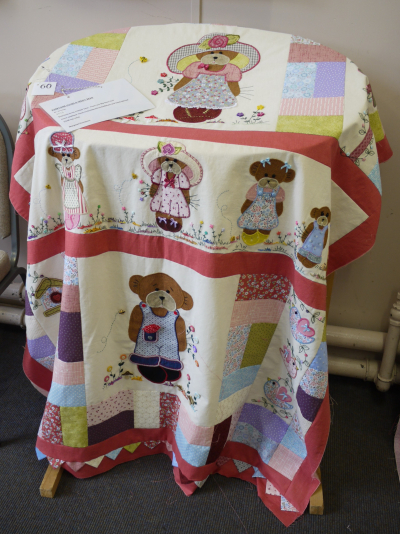 I can't show you any of the other quilts from the exhibition, as there were signs up saying that photos were not to be put online, but Edith, who as always created lovely floral arrangements for the tables in the coffee shop, gave me express permission to share a couple of photos with you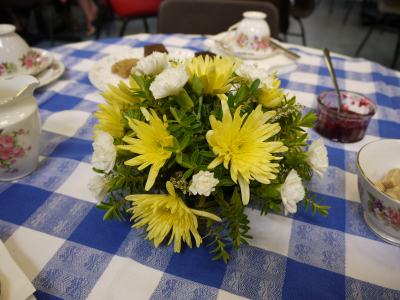 and of course, you know that we quilters always have wonderful home baking!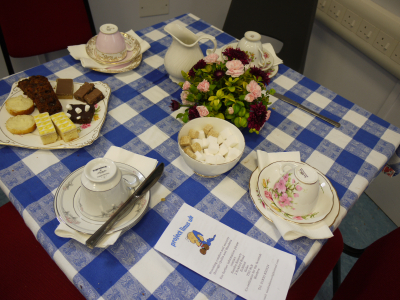 and to tempt you to come back next week, here is a little sneak peek