Yesterday, seven ladies joined me at The Quilt Shop for the Funky Chickens workshop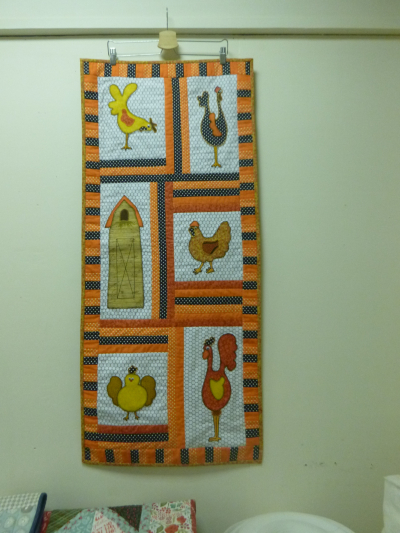 this was a sample chicken I made to advertise the workshop, before I made the full wallhanging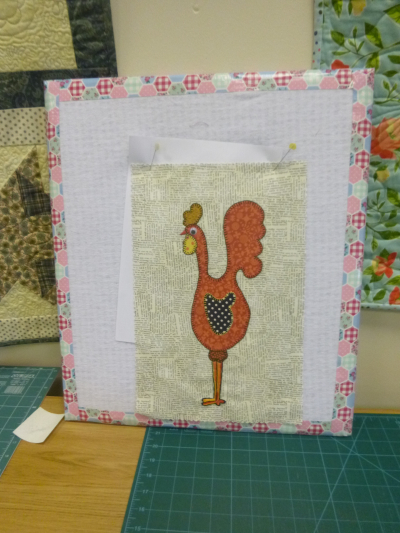 the ladies didn't take long to get all their supplies unpacked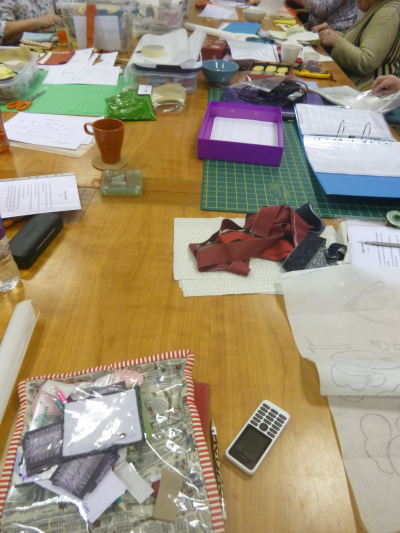 I recognised quite a few of the scraps in Sonia's box, as she had recently acquired them from my scrap bucket!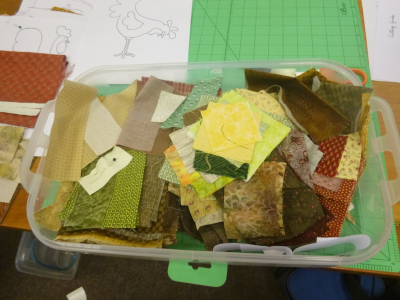 after a busy morning, I was glad to sit down to my healthy lunch - homemade soup with some cheese in it, and some of the delicious strawberries that I bought on Monday, with vanilla yogurt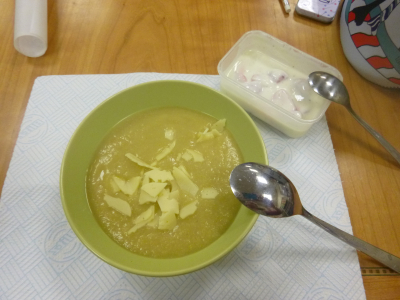 ok, these might not have been quite as healthy!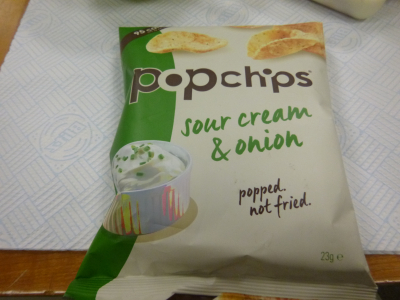 after lunch, chickens popped up all round the room ...... short fat ones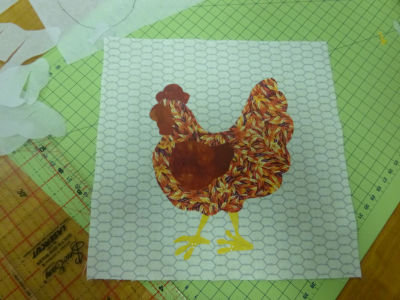 tall thin ones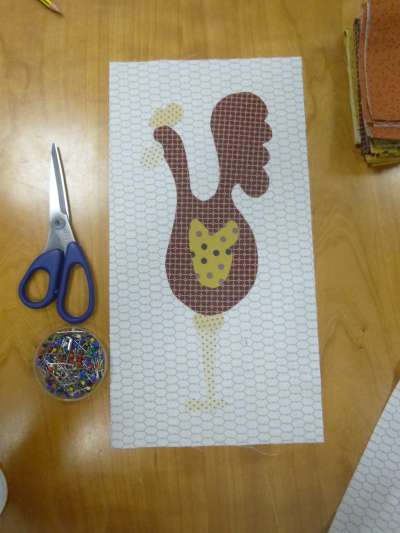 ones with extravagant tail feathers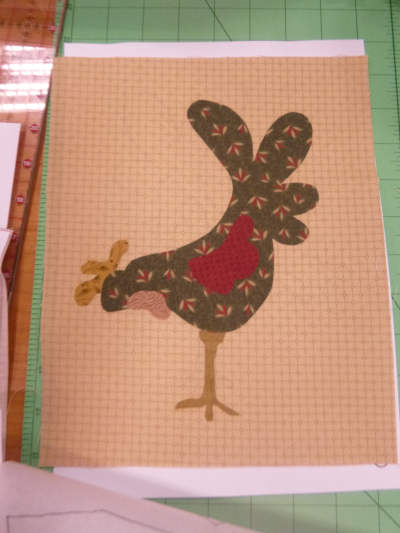 and of course, they need a henhouse to roost in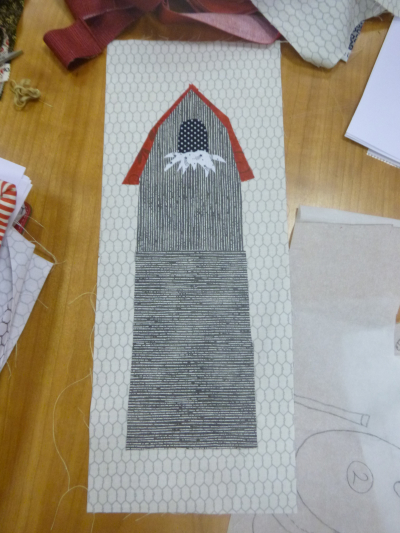 this was just a small selection of the chickens which had been finished by the end of the day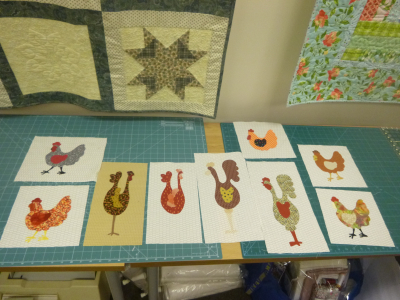 next month we will get together again, and they will stitch their chicken blocks together to make the wallhanging.