When Jennifer was first in hospital, she asked Malcolm if he could pick up three old chairs from her house and take them to the tip - something she had planned to do the day she fell and broke her leg.  He replied that rather than throw them away, he would take them home and chop them up for firewood.  But as soon as I saw the chairs, I said, oh no, don't chop them up, I have a plan!  I bought a small tin of chalk paint, and Malcolm produced a tub of sugar soap wipes and a paint brush from the garage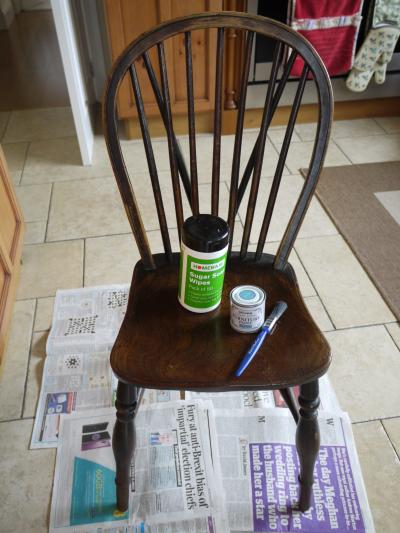 and of course I had to consult my favourite recycling magazine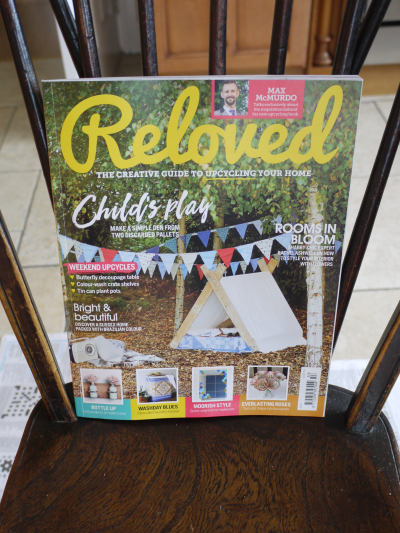 I had to stir the paint well before I used it, and as it was just a little tin, I used a little spoon.  This spoon may have found its way into my pocket when I was on a Singapore Airlines flight (way back in the days when you got metal cutlery!)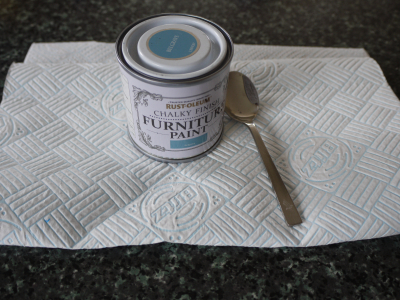 while I was busy cleaning the chair ready to paint it, Malcolm made me a cup of tea in my favourite sheepie mugs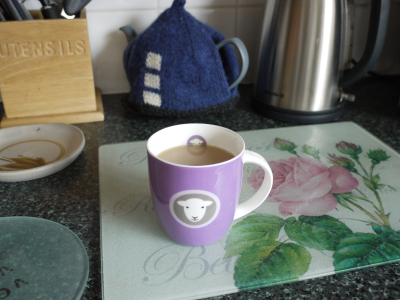 what a difference a coat of paint makes!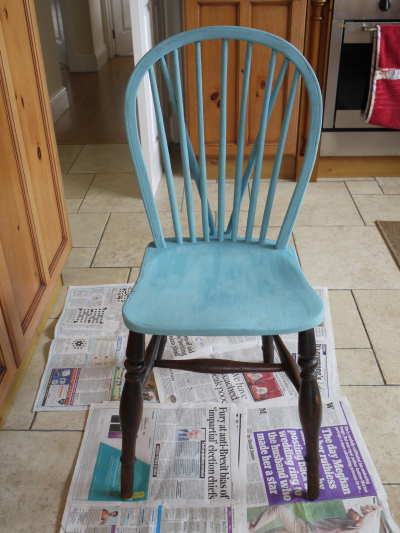 the first coat on the front ......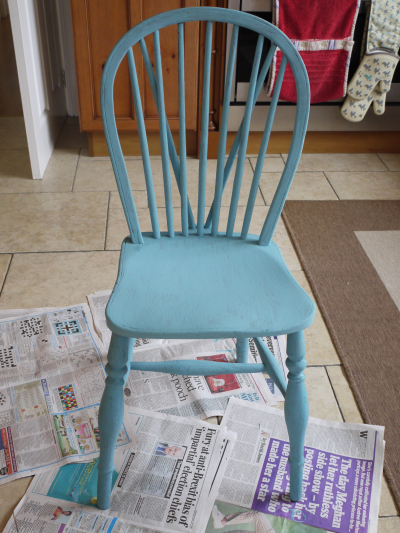 ....... the back ...........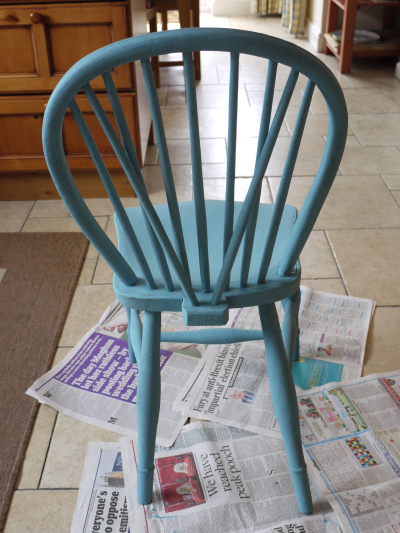 ....... and the bottom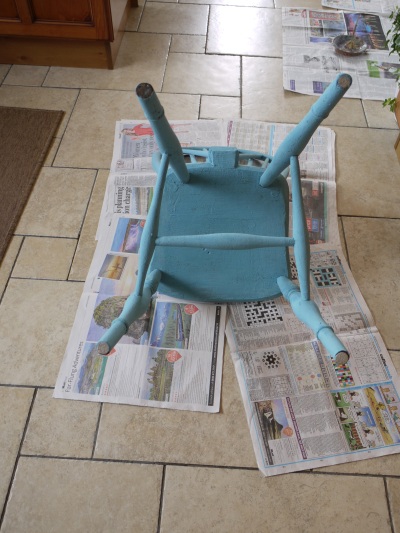 after giving the chair a second coat of paint, the next stage wax to apply wax.  I put on my cute owl apron to protect my clothes from the wax
all waxed and buffed up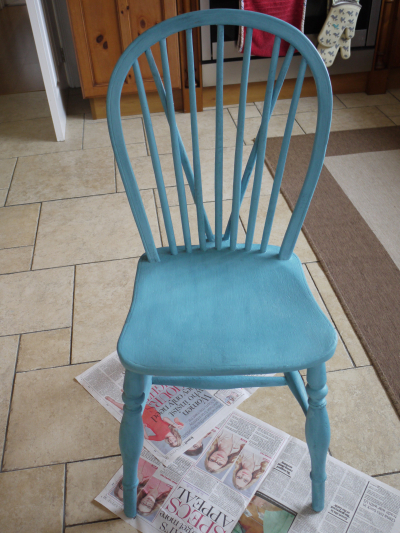 when the sun was shining yesterday, I took the chair out into the garden, and popped one of the cushions that I made recently on it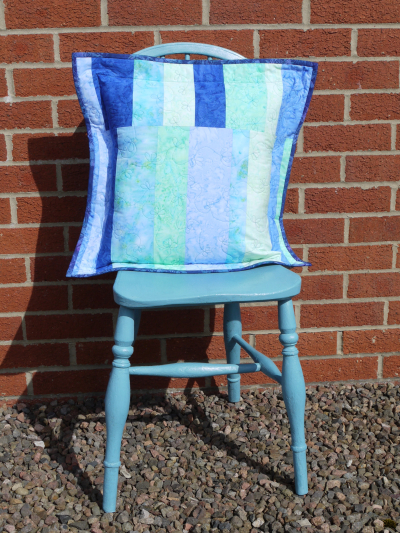 you might think that is the end of the big reveal, but there is one more part of the story to share .......... the chair and the cushions are a "welcome home from hospital" present for Jennifer.  And the good news is that she will be home on Wednesday.