First, the good news!  Jennifer got home from hospital today, and again thanks you all for your lovely, caring messages.
Next, we have Malcolm's latest make.  I really do have to get him better trained, as he didn't take any before photos.  So, he started with a very grubby, tarnished miner's lamp.  Having cleaned the glass and polished the brass, he turned it into a  table lamp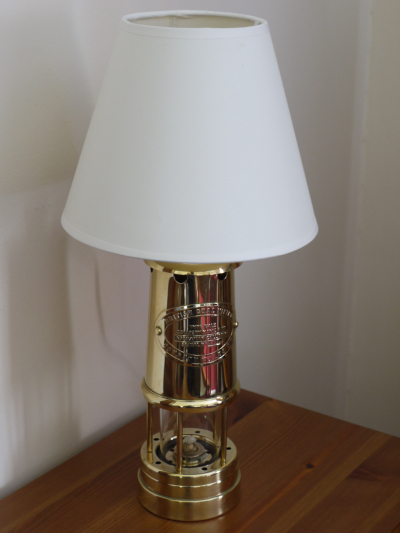 which is very smart indeed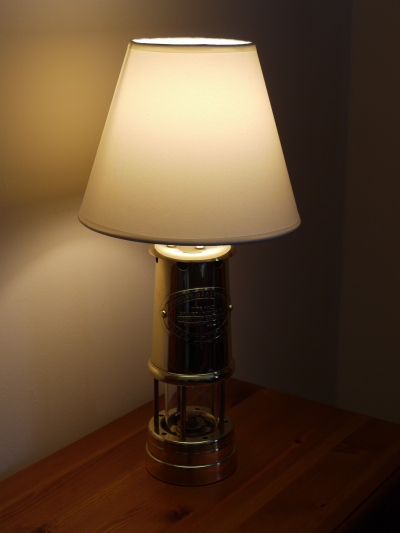 I tried to take a photo of the plaque on it, but it is so highly polished that it was reflecting its surroundings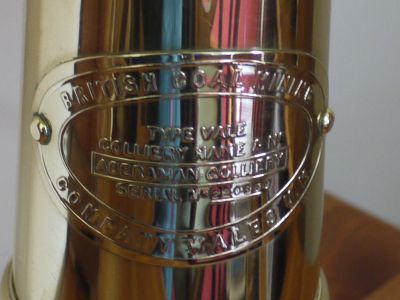 out in the garden, the olive tree is still wrapped in its protective fleece.  The weather has been so unpredictable, we have been reluctant to unwrap it.  To the left are several new plants waiting to be planted, and on the right, in the little bucket, the narcissi are still flowering, despite having been buried in snow several times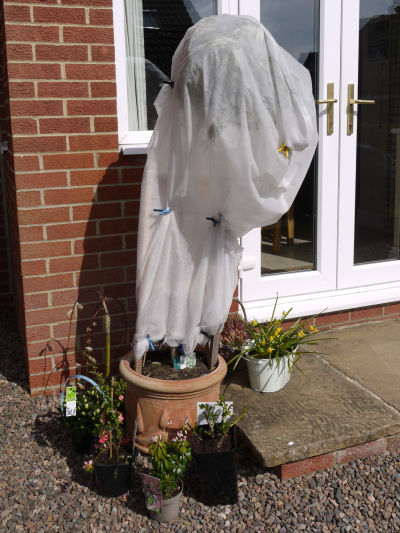 in the top corner of the front garden, the new camellia has flowered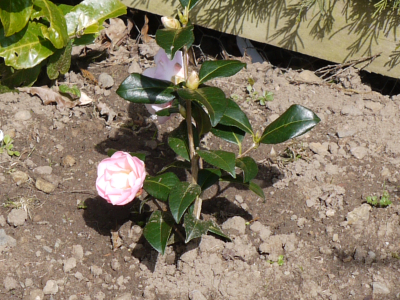 this photo shows the true colour of the flowers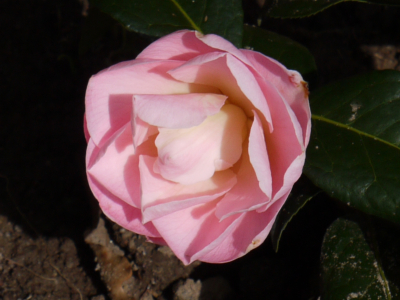 I haven't had as much time as usual in the Attic, but I have made the effort to do the final prep for the Funky Chickens workshop, which I will be teaching soon at the Quilt Shop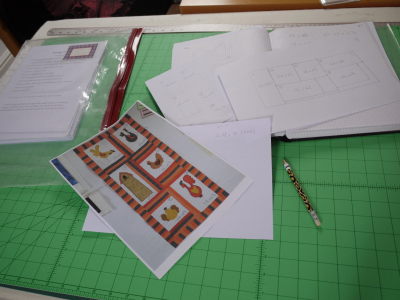 I recently bought the book on the left, and to practice drawing some of the fmq patterns I bought the notebook on the right (it was in a sale!)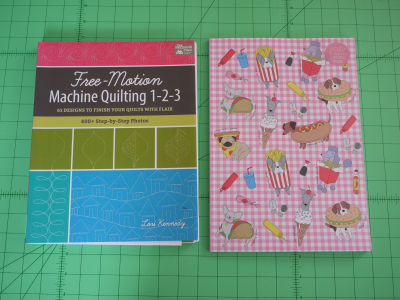 it is much prettier than the plain black notebook that I had been using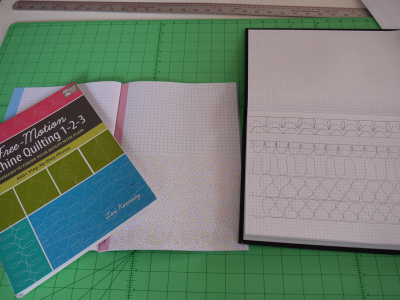 and to finish, something I am so pleased to be able to share with you.  The wonderful Gretel has been a bloggy friend for many years, and those of you who read her blog will know that she has had some terrible times in recent years.  So I was delighted that she is now keeping much better and has produced this fabulous Hatty Hare needle felting kit - so of course I ordered one there and then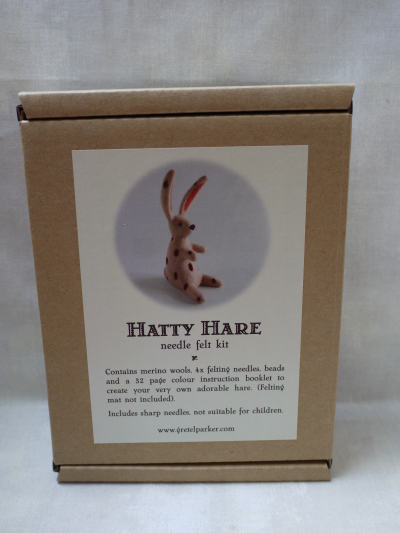 the kit is beautifully presented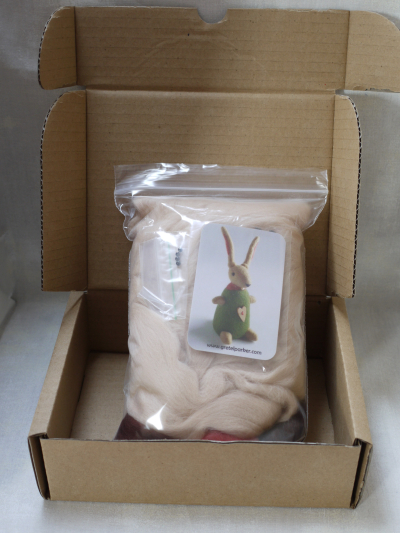 with a glossy booklet
which shows you in detail how to make Hatty.  Do pop over to Gretel's blog, and check out this very reasonable priced kit -it would make a lovely gift for a crafty friend!  (and you might want one for yourself too!!)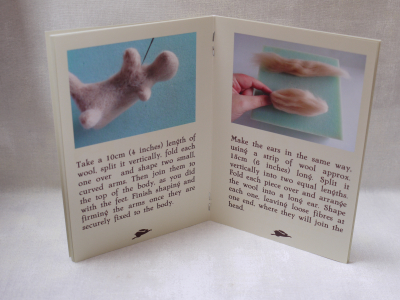 there is a little story about this last photo.  On Monday mornings, I usually go up to Alnwick, go for a cuppa in Bailey's coffee shop, then do the weekly food shop.  When I go up to the counter to order, I feast my eyes on all the delicious cakes ....... then order a pot of tea.  But of course I have been out of my routine for the last few weeks, while Jennifer has been in hospital.  So when I went to Alnwick on Monday, I didn't just order a  pot of tea, I also ordered this wonderful chocolate brownie, which caused hilarity amongst the staff who know my usual looking but not buying when it comes to cakes.  The chap who brought my order to my table assured me that it was healthy, as it had two pieces of strawberry on the plate!  Then the owner came over to ask me what I thought of the brownie, as a new lady is baking them for the coffee shop.  I told him it was the perfect brownie, crispy on the top, soft and gooey in the middle ...... oh dear, it is going to be very hard to resist having another one next Monday!!