....... but before we get to the scones, we'll start with Abbey Quilters' sewing day on Saturday.  I had layered up two identical small quilts for Linus, and soon had the machine set up ready to do some fmq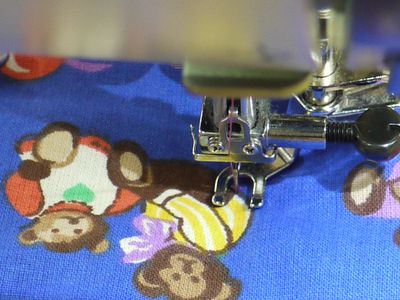 as the quilts are small, it didn't take too long to quilt the centres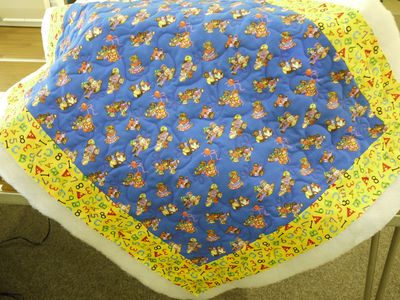 using a little loopy flower stitch, instead of my usual lazy meander
Sheila was working on her little wallhanging ........ as you can see, her leaf blocks, unlike mine, are the correct size!
Sandra H had made this cute quilt top for Linus (it is actually deeper and brighter than this photo shows - my camera just doesn't like blue!)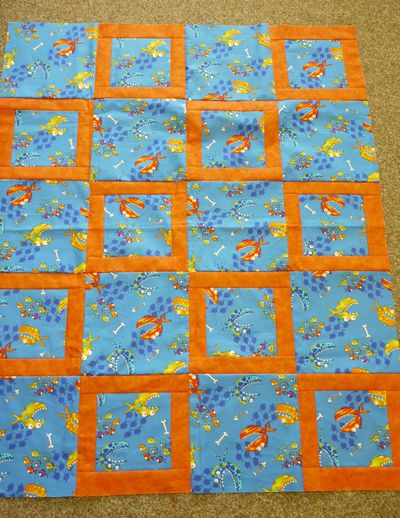 Margaret had her first go at foundation piecing, and soon got the hang of it, producing this tree block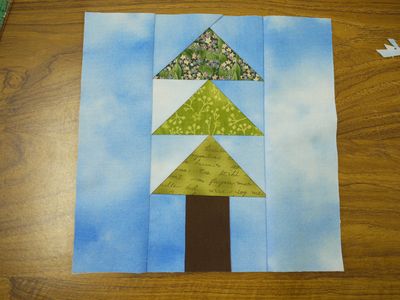 Val, as always, made sure we had plenty of fuel to keep us sewing, with her wonderful cheese scones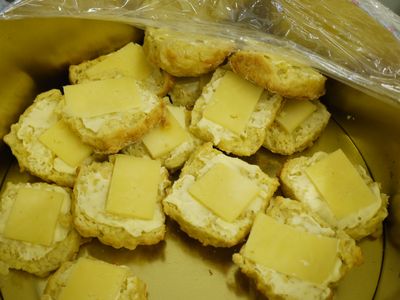 and delicious carrot cake - there was a slight oops with the icing, as it has stuck to the clingfilm covering the plate, but of course that didn't stop us from tucking in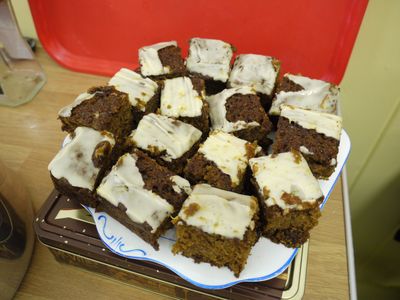 after lunch, I changed to the walking foot and stitched in-the-ditch between the centre and the border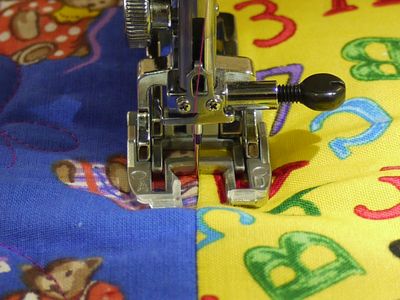 by the end of the afternoon, all I had left to do was finish the binding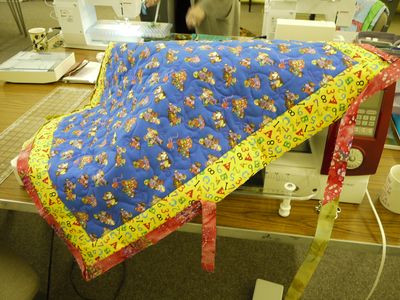 so, why are we called Abbey Quilters?  Is it because we meet in the Abbey Row Community Centre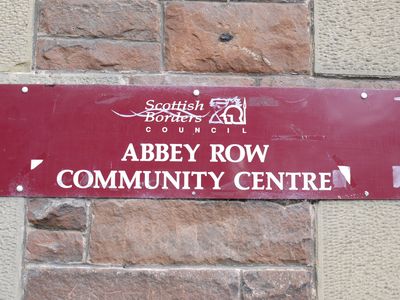 a magnificent building ......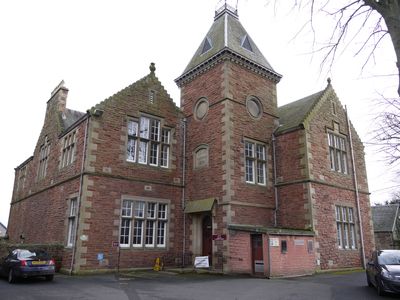 ........ which was a school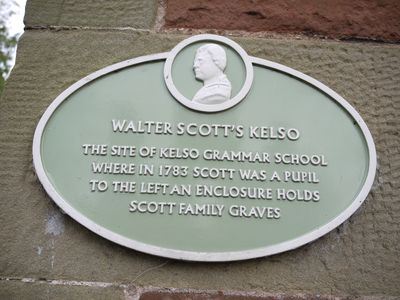 or is it because of the Abbey?  (actually, I don't know!!)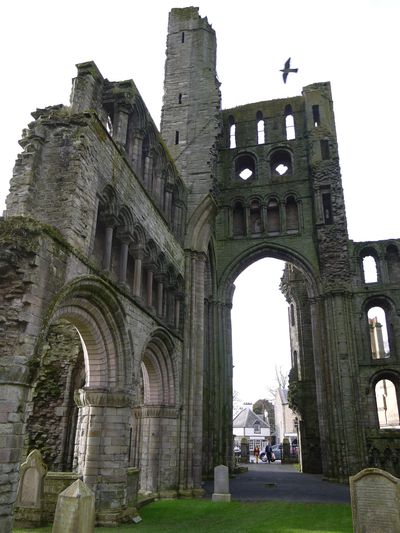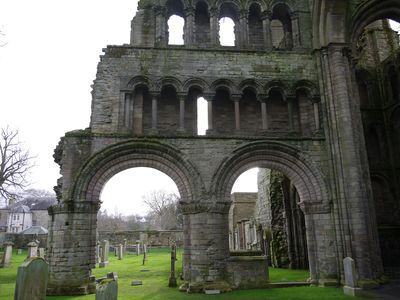 and now to the scones!  We didn't have a scone yesterday, after our walk on the beach (I'll tell you about that tomorrow), but when we popped over to town this morning, pausing on the old bridge to take a photo of the seal and a heron .....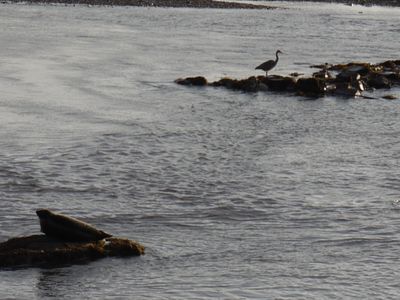 ........ we went to the delightful Mielle Patisserie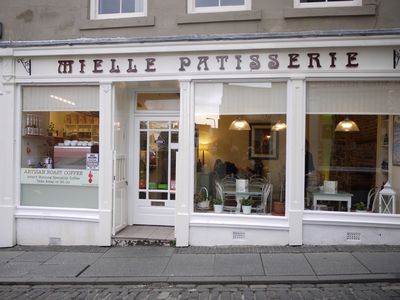 where we shared one of their delicious Provencal scones
but then this afternoon, we popped over to Wooler for a potter round the shops, and went for a cuppa (I forgot to take a photo of the coffee shop).  We were only going to have a drink, but then we saw scone with jam and clotted cream on the menu!!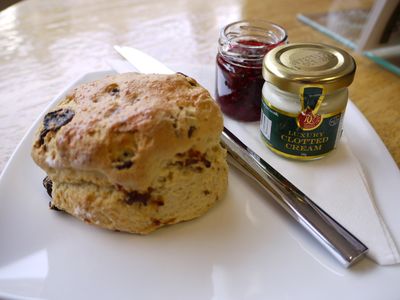 and to finish - I realised yesterday that I had, yet again, forgotten about my blogiversary!  I have now been writing this nonsense rubbish informative blog for seven years!!  I am sure when I started it, Malcolm thought it would last for a few weeks, or months at most, but here I am, still rabbiting on.  Through blogging I have made many friends ...... mostly online, but some are now firm friends in the real world.  So, to celebrate, I think I'll have a little giveaway, as I haven't had one for some time.  What the giveaway will be, I don't yet know - I will have to wait until I have a hunt round the studio!  So all you have to do to enter is leave a comment between now and next Monday, when I will employ my random number generator (aka Malcolm) to pick a winner.  I'm quite happy to post the parcel anywhere in the world, so everyone can enter ........ and if you leave a comment everyday, then you have more chances!!