When we walked over the old bridge on Saturday morning on our way to town, we heard a splash and a plop ...... and there below us was a seal, which had come out of the water on to a rock.  I only had the point and shoot with me, so you can't see him too clearly.  And even less clear is the heron on the little outcrop behind him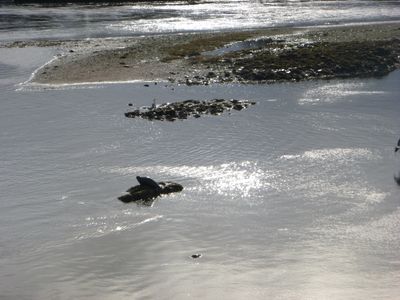 then we spotted another heron - this time you can see more of his reflection than you can of him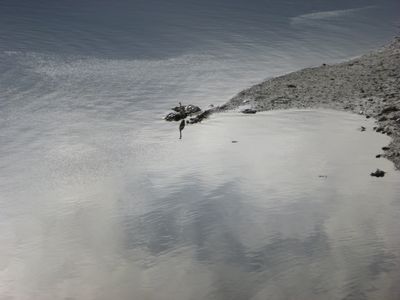 the sun reflecting off the water had given this photo the feel of a painting
it was an exceptionally low tide, and you can see the wooden piling round the bridge pier
and this is very old wooden piling round the foot of the old bridge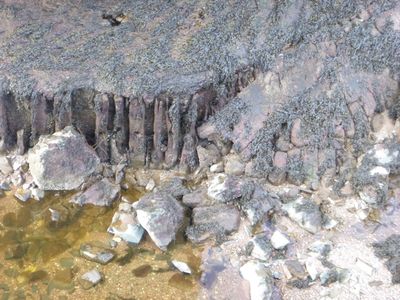 I rather like the bits of reflections of the bridge in the pools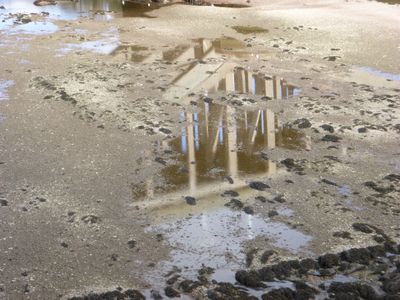 later in the morning we set off for the beach, and we got a closer look at a heron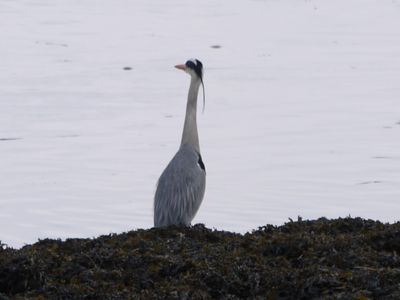 looking back at the three bridges basking in the sunshine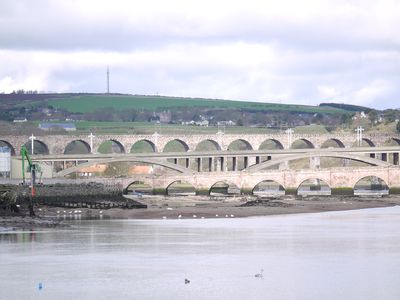 this is the ramp for launching the lifeboat - there isn't usually this much of it exposed - we were worried that there wouldn't be enough water at the end of the ramp if the boat was needed
the sky reflected on the calm water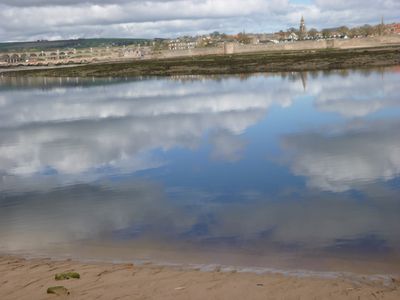 I wonder who had fun making this - could it have been us?  A couple walking their dog stooped to ask if we were going to dance round it ....... Malcolm said yes we would be back at midnight, and I added that we would take off all our clothes.  Did they want to join us?  For some reason they said no!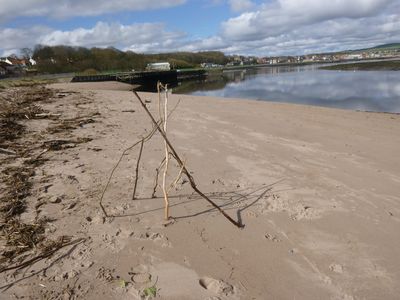 if we could have picked this up, we would have brought it home to make a seat in the garden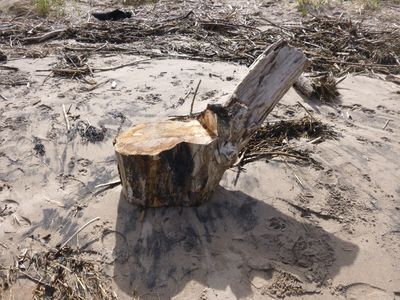 I think Malcolm was contemplating how many logs this would provide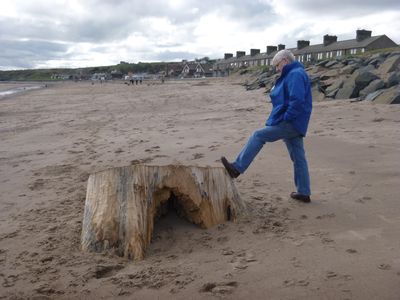 of course we have to have a photo of the lighthouse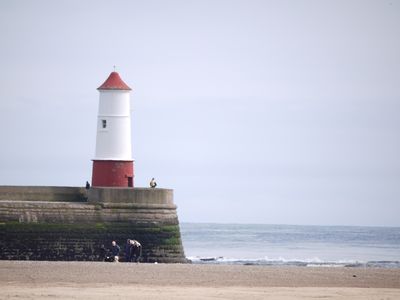 I just liked this abandoned tyre, standing upright in the middle of the beach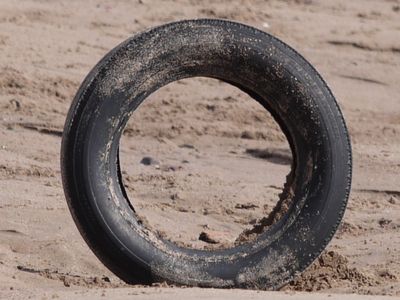 halfway through our walk, we sat in the sun outside the cafe on the promenade, and shared a delicious bowl of chips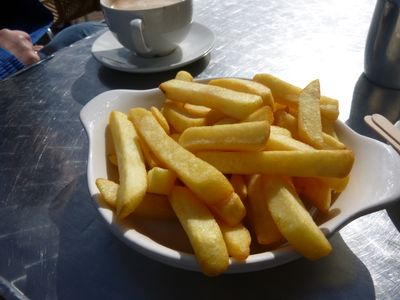 then, on our way back after quite a bit more walking on the beach, I treated us to icecreams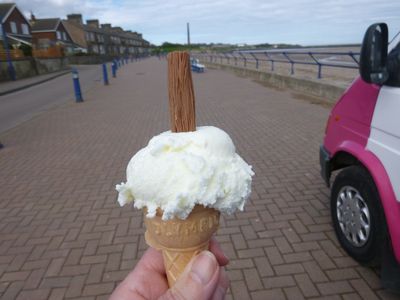 I'll be back tomorrow to tell you what we did on Sunday.