Our first stop on Saturday was at the St Abbs Wool Festival.  It was very busy, and this was the only photo that I took (with permission).  The needle felted creatures were delightful, but sadly none came home with us.  Indeed I didn't buy anything, because I just thought of the size of my stash, and sensibly decided not to add to it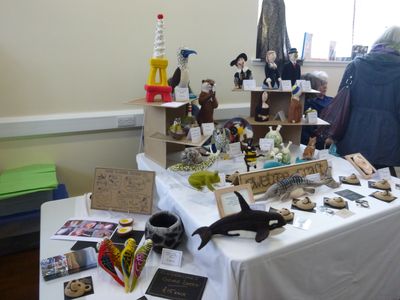 it was a lovely day to be out and about, looking down to the harbour
I have taken lots of photos of this memorial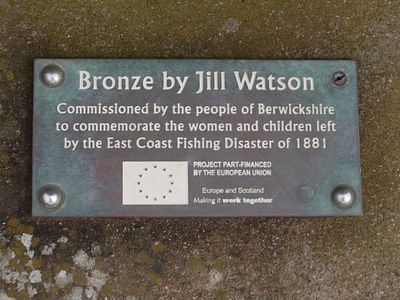 with its tragic figures looking out to sea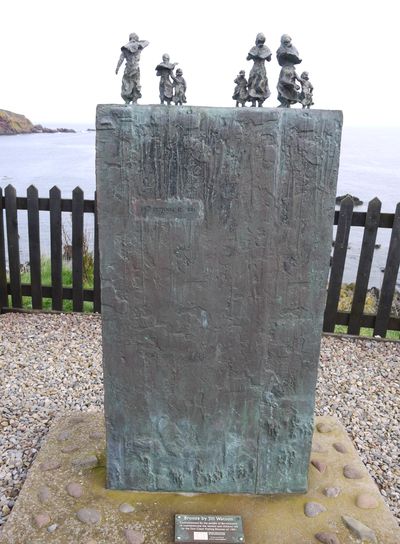 and when I was sorting out my photos on Saturday evening ......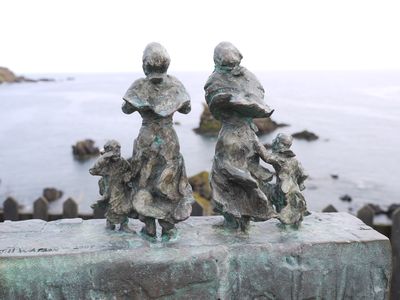 ..... it occurred to me that I always take the photos from behind, looking out to sea with the figures
we had taken a picnic with us, and decided to go on down the coast to Coldingham, to eat it looking out over the beach.  As usual there were some surfers braving the cold water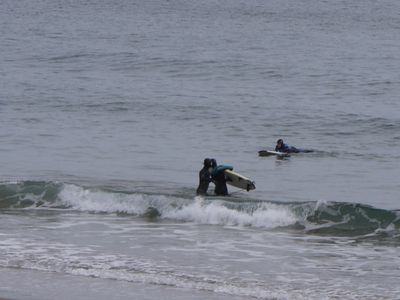 this snail on the side of the picnic bench looked determined to share my sandwich!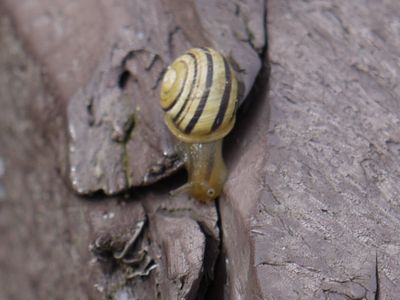 this tiny one was on the table top - that's the top from a bottle of (diet) Coke to give the scale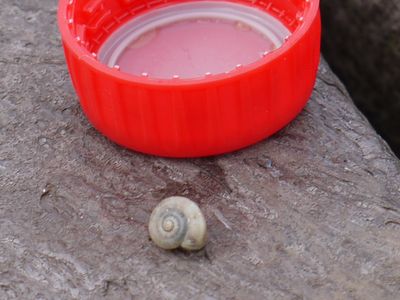 our next stop was in Eyemouth.  When we there there the other Sunday, this shop was shut ...... and it was shut again on Saturday, as it is being refurbished.  Hopefully it will be third time lucky next time we go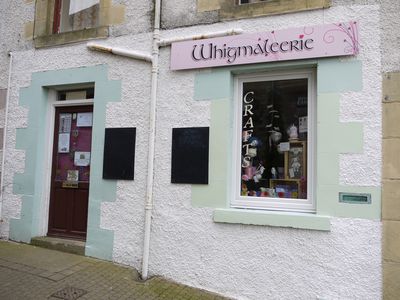 however this little gallery was open (Malcolm was on his way in, then turned round just as I took the photo).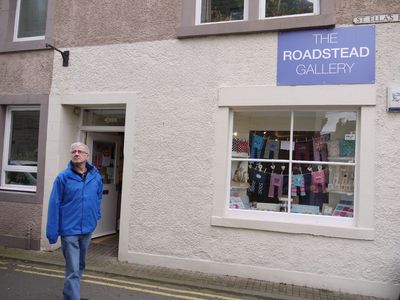 The gallery has all sorts of lovely things, and I bought the little blue and white boat for Malcolm to add to his fleet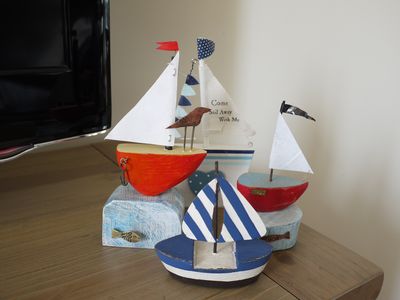 what is this up in the tree?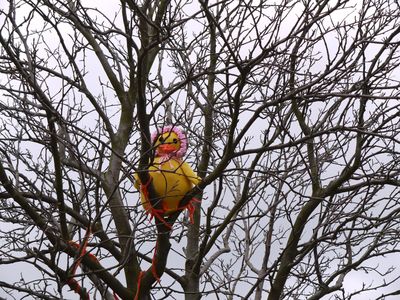 a friend of this big pink Easter rabbit!
there was all sorts of yarn bombing in front of the church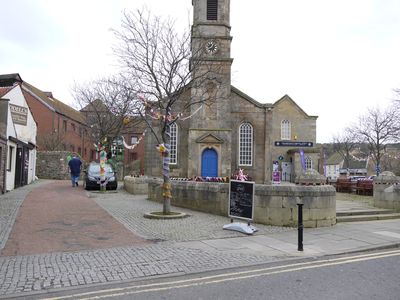 but every time I see yarn bombing, I just think that it is a waste of yarn that could be put to better use!  (I know, I'm turning into a grumpy old woman!!)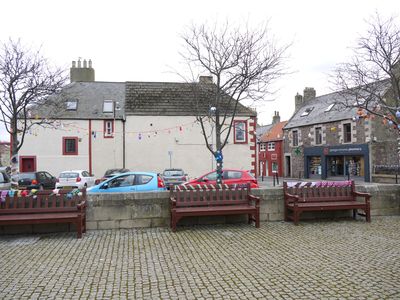 this is the Eyemouth lifeboat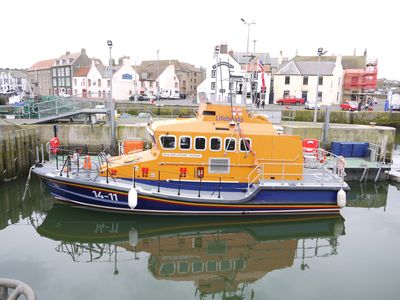 and this one is from Whitby, which is quite a bit further down the coast, so we have no idea why it was in the harbour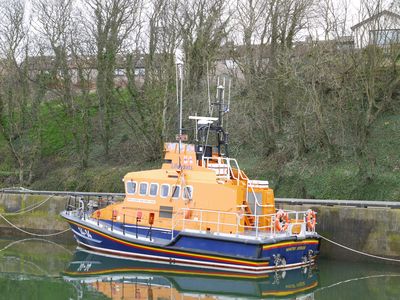 we were about to give up watching for a seal - when one popped up!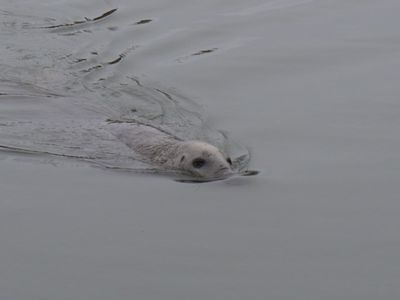 I am sure that some trendy art gallery would display this collection of rusty bits as a cutting edge work of art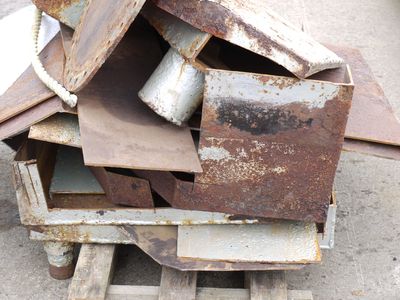 as we walked back to the car, we paused to watch a boat load of divers heading our of the harbour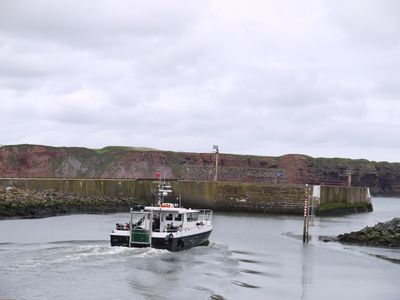 I'll be back tomorrow to share what we did yesterday, and to finish, two photos of the super display of daffodils as you drive into Berwick