I have finished another two stitcheries ........ so only two more to go!
as with the others, I trimmed them using my template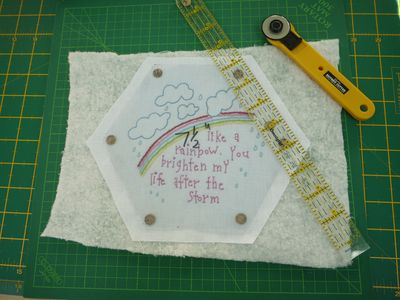 and added the backing fabrics.  This is the two of them in a patch of bright sunlight on the design wall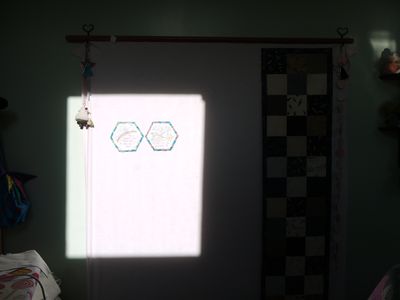 oh dear, I didn't notice until I saw the photo on my laptop, that one of the stitcheries is upside down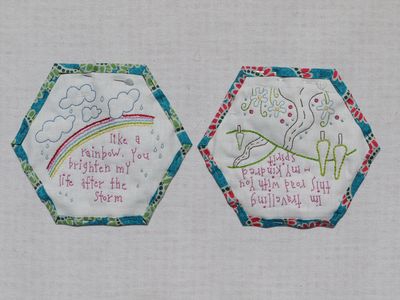 so that's thirty in the pile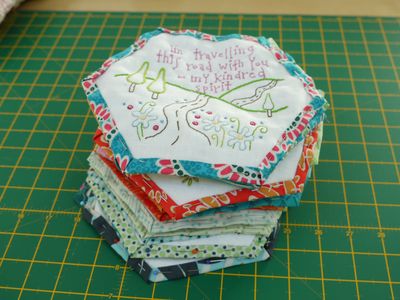 I had a blitz on cutting the rest of the other hexagons, altogether I have cut 64 small and 64 large hexagons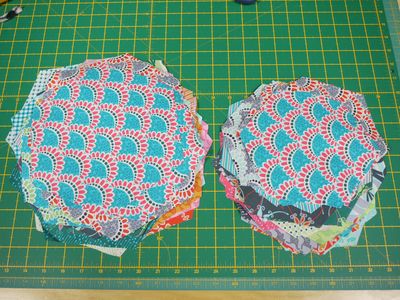 the next job was to cut wadding.  Using two rulers, I cut strips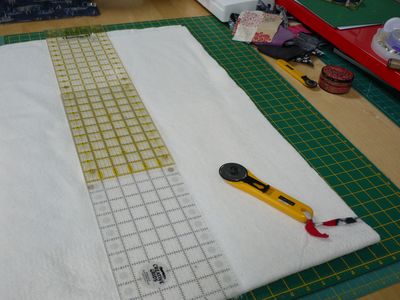 then cross cut the strips into rectangles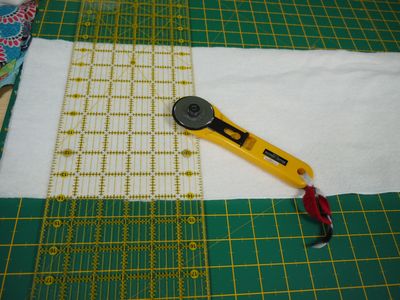 the next stage is to tack the hexagons to the wadding, then trim them.  It's easier to do it that way than cut out hexagons from the wadding, and tack them together, as the soft wadding is difficult to cut accurately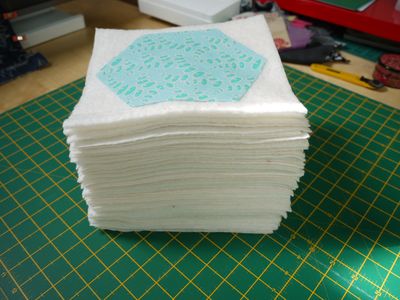 Malcolm has been busy in the garage, making a new planter from more of his stash of old pallet wood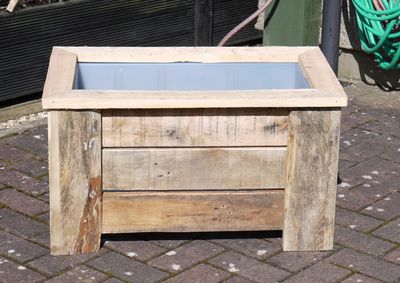 it has an old plastic storage box inside it, which won't show once it is filled with compost and planted up with a variety of plants
we're over at the flat, and the small runner is looking good on the new shelves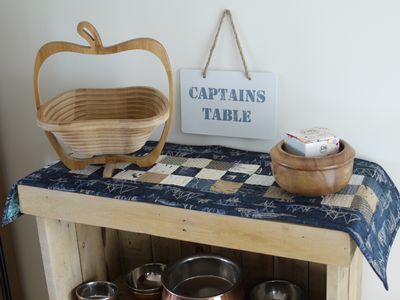 now for the best photos of the week!  We popped in for a cuppa this afternoon, and Malcolm had caramel shortbread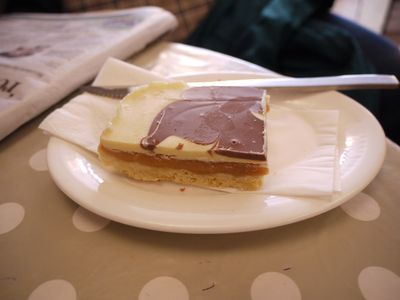 and I had an exceedingly delicious slice of rocky road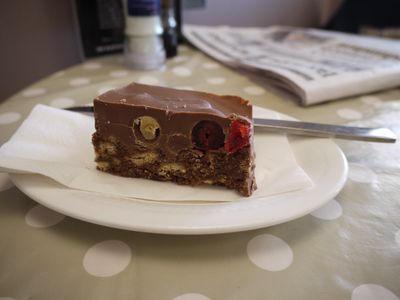 to finish - this was the stunning sky when I got up at 6.30 this morning ........ but I didn't go outside, I simply took the photos through the back bedroom window!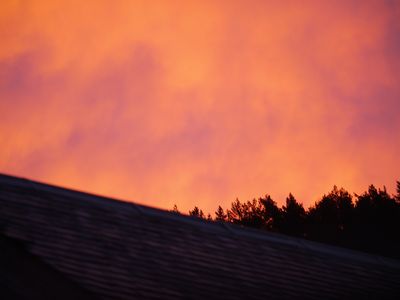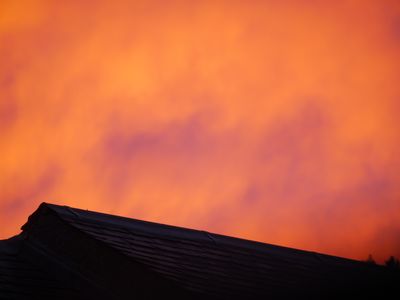 we are planning to head over to St Abbs tomorrow for the Wool Festival and on Sunday we will be glued to the tv to watch England playing in the final of the cricket T20 World Cup.  I hope you have a good weekend, love Anne