Yesterday morning we went for a slightly chilly walk on the beach at Alnmouth.  Although it was two degrees, the wind made it feel much colder.  However this little dog was happy running about the beach
we had only been on the beach for a few minutes when I made my first find, a big piece of seaglass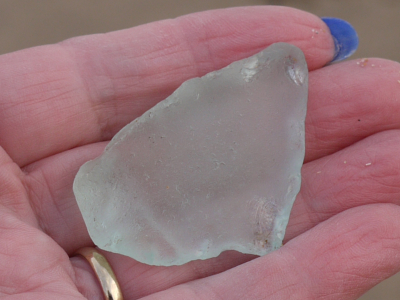 what's that, you want to see my blue nails?  Slightly embarrassing, as the polish is s bit chipped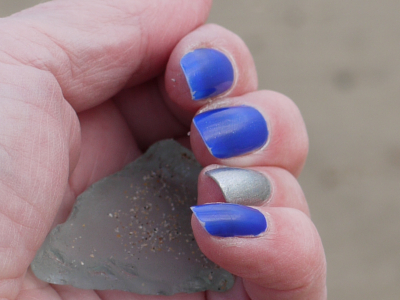 the winter storms have exposed these concrete blocks, leaving a foot of sand covered in grass on top of them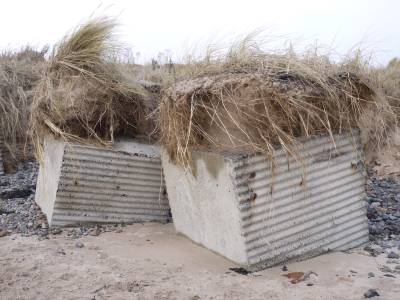 further along the beach, someone has been having fun - a bit bigger than the stone stacks that I sometimes build on the beach!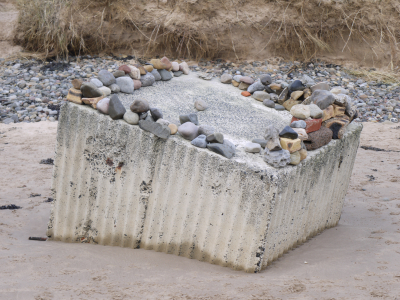 Malcolm spotted this tiny piece of china (by that time I had put my gloves on, as my hands were so cold!)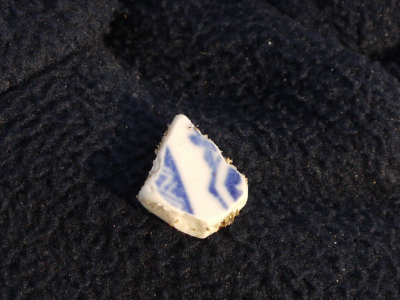 this photo makes it look as if the beach was deserted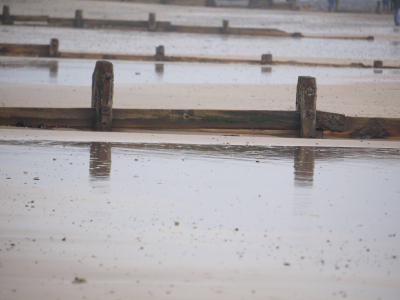 but zooming out shows that there were lots of people about - mainly dog walkers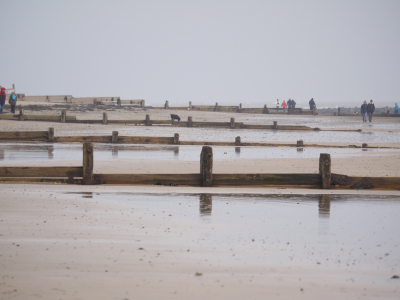 of course I had to stop to take photos of the weathered groynes ........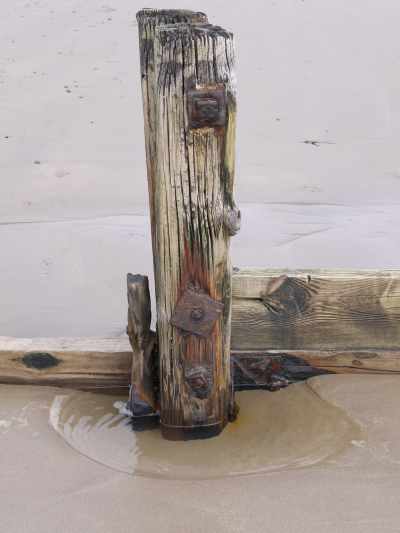 ........ with their lovely bits of rusty metal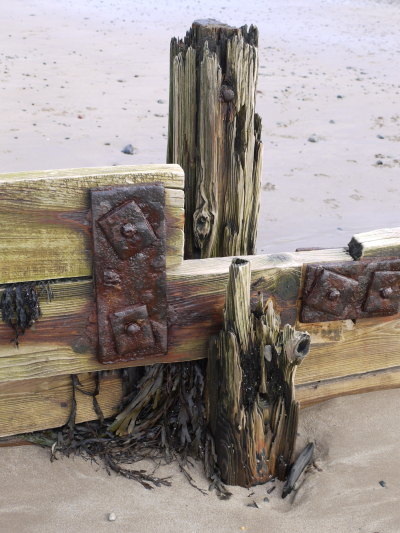 the cold weather wasn't deterring the golfers, who were queueing up to play
it must have been even colder up on top of the cliff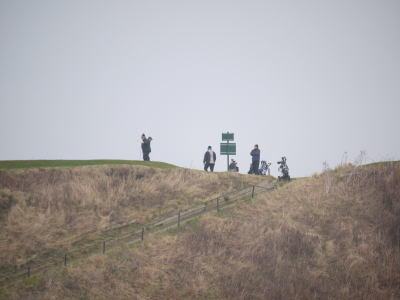 the first piece of litter that we picked up - by the end of our walk we had filled a carrier bag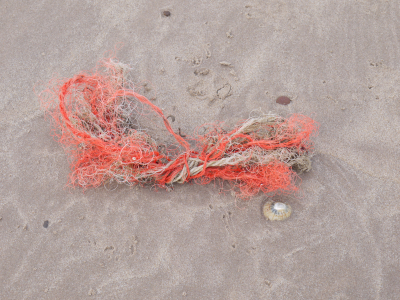 but we left this buoy behind - it was full of sand and wasn't going anywhere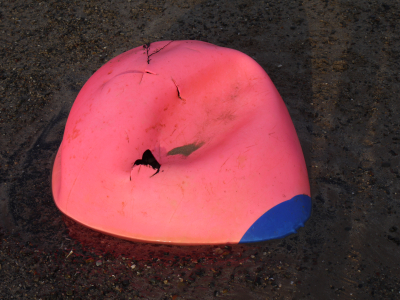 as we walked back to the car, I noticed these bottles sitting in front of an old garden door.  Is it a work of art ......... or littering and vandalism!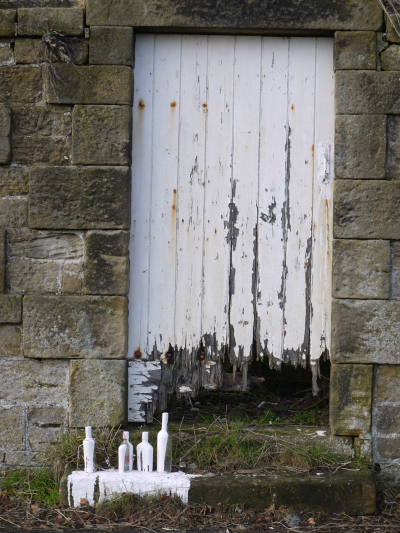 we went to the Old School Gallery for a cuppa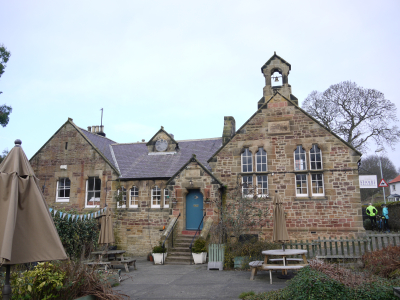 where fortunately they let Malcolm in the door, despite it being the Entrance for Girls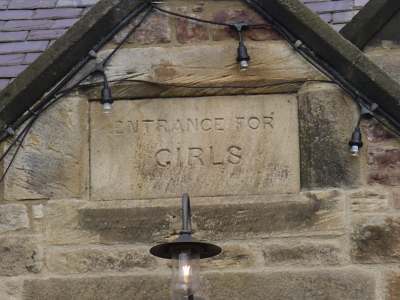 it was only when I was looking at this photo on my laptop that I noticed that the name is spelled wrongly in the website address!
we had a very welcome cuppa to warm us up, and shared a delicious slice of lime polenta cake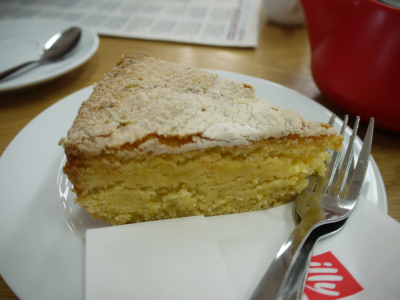 another of Stuart's friends has become a Dad - which of course means I am making a quilt!  Come back on Wednesday to see it.