Because of the snow, we stayed at home on Saturday, then went to Berwick on Sunday ........ so to paraphrase football commentators, it was a weekend of two halves!  We went up to Alnwick on Saturday morning, to find there was a bigger than usual Market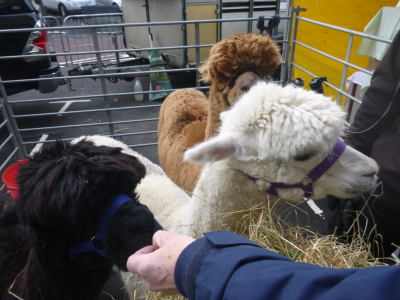 including a stall selling all things alpaca, made with the fleece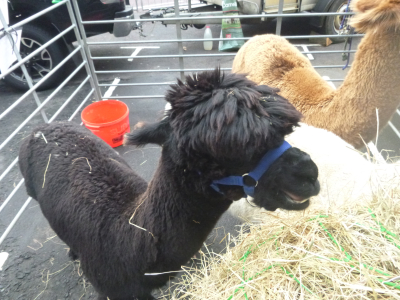 of these delightful creatures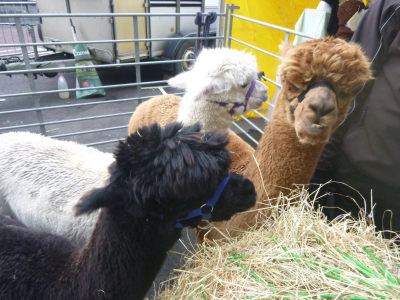 who posed quite happily for the camera - ok, they were bribed - Malcolm was feeding them slices of carrot!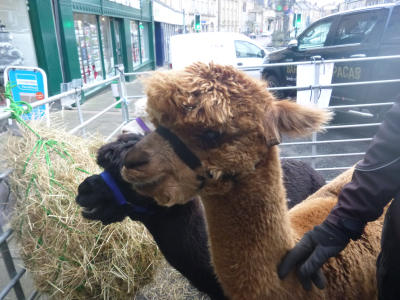 maybe if I ask Santa nicely he might bring me a champion alpaca!
on Saturday afternoon, I was busy in the attic ....... but you will have to wait until Wednesday to see what I was doing!  At the end of the afternoon, I was treated to this wonderful sunset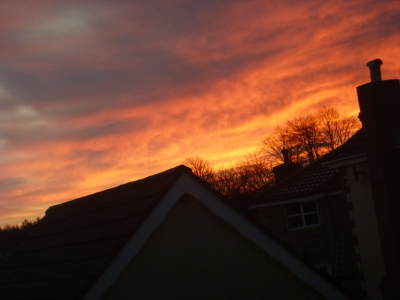 Sunday was bright and sunny - a delight after the horrid snow!  We went for a walk round the Walls ...... I hadn't intended to take any photos, so I only had the point and shoot camera with me (I don't have a smart phone, so I always have the little camera in my handbag).  It has a limited zoom, so the lighthouse looks a long way away!
I do like old chimneys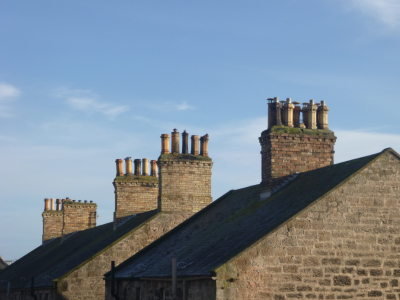 the bare trees ........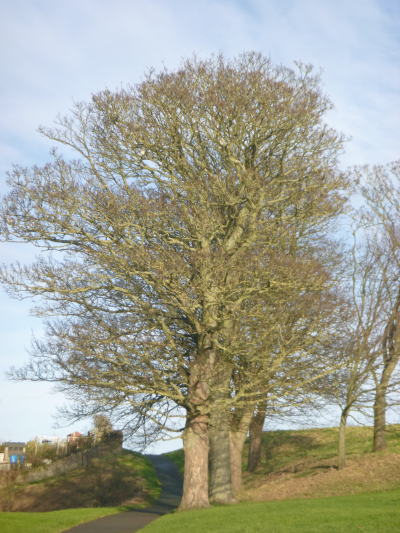 ....... stand out against the blue sky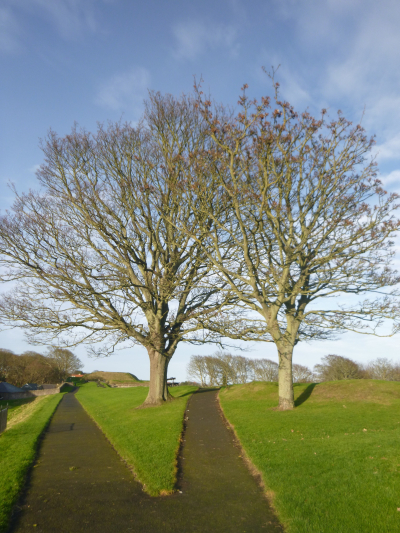 I like the way the bramble has grown round the bottom of this weed, which is on top of a wall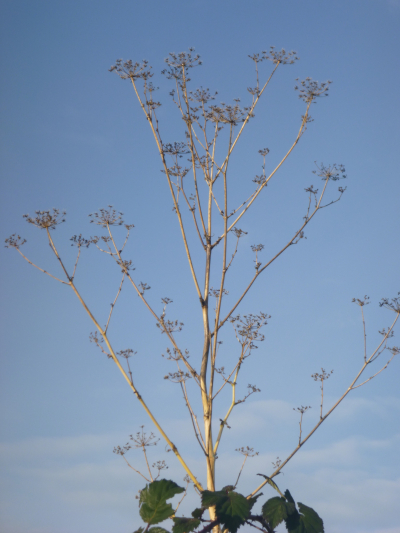 if I had taken the big camera with me, I could have zoomed in on the shadow shot of the gate on the stone wall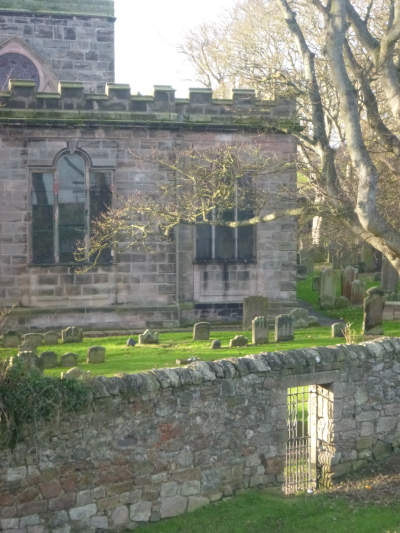 there was a "super moon" last night ...... but this was the best the little camera could manage!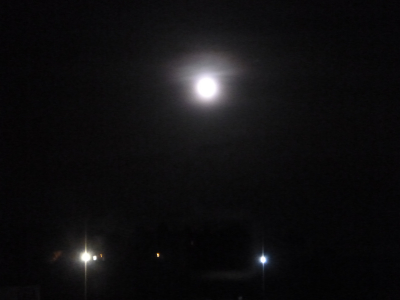 all sorts of Christmas things are happening here, so do come back on Wednesday - if only you could smell the delicious aromas coming from the kitchen as I type this!!