........ smell a lot like Christmas!  On Monday I baked the Christmas cake.  I don't do much baking, but I do always bake our cake.  First, I assembled all the ingredients - the fruit had been soaking in brandy for two days, and smelled wonderful.  When I got the packet of soft brown sugar out of the cupboard, I discovered that it had formed a rather solid lump, but fortunately I remembered a tip that someone gave me many years ago - put it into a container and cover it with damp kitchen paper, and it will soon soften and run freely again.  I think I have had my little cake book since the 80s!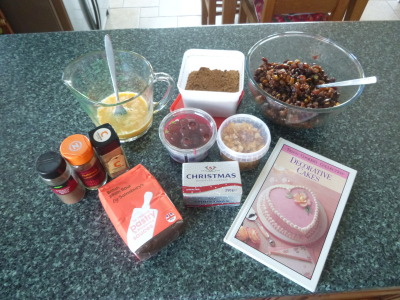 after all those years of cutting up greaseproof paper to line the cake tin and slathering both it and the tin with butter - now I just use one of these paper liners
as I always make the same size of cake, I have highlighted the column of ingredients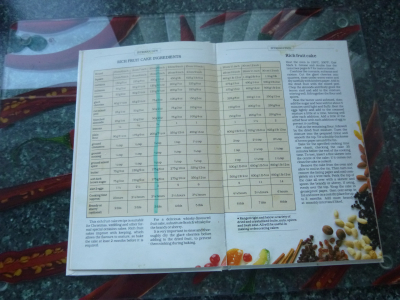 I love my scales - I sat the bowl and the sieve on them, turned them on, and they were set at zero, ready for me to tip the flour into the sieve to weigh out the correct amount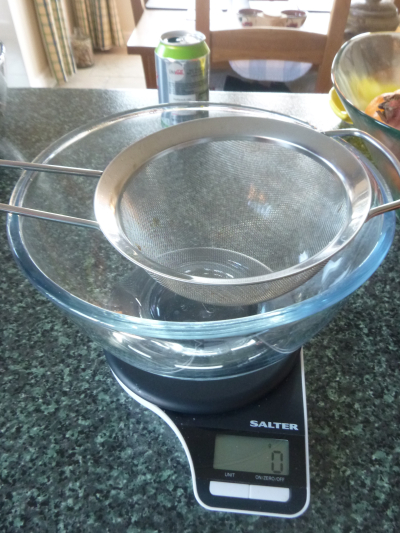 I do have proper measuring spoons, but for the cake I always use this demitasse spoon, which may have fallen into my pocket many years ago on a Singapore Airlines' flight!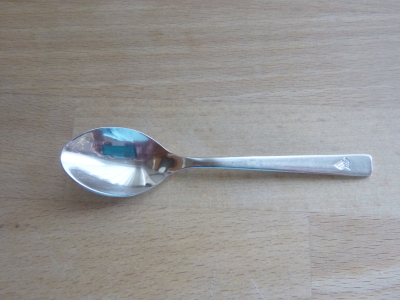 did I say I love my scales? They give me another easy way to weigh something - put the tub on the scales and remove the required amount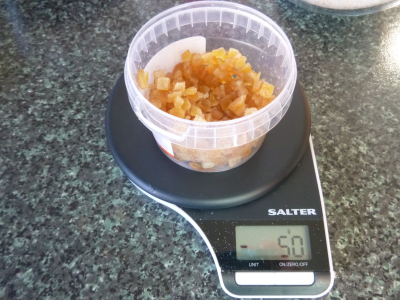 the cake ready to go in the oven - and here is another tip I was given many years ago - make a hole in the middle, and you will have a level top on the cake (and you get to lick the delicious cake mixture off your finger after you have made the hole!)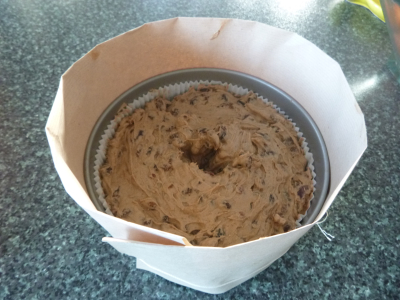 and while the cake was in the oven I had the less enjoyable job of washing up!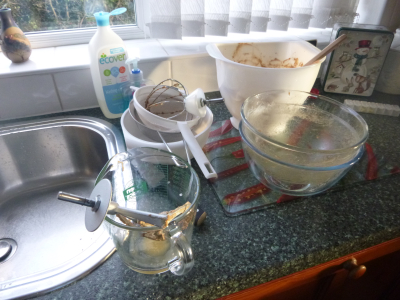 and here is the cake, ready to be wrapped up for the next two weeks, during which time I will feed it with brandy, before icing and decorating it
I also said I would tell you what I was up to in the Attic ...... I was quilting the night time snowman which I made when I taught the class at The Quilt Shop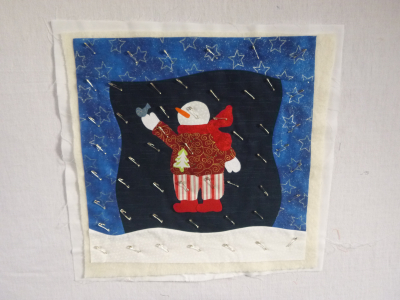 the thread selected and the quilting gloves at the ready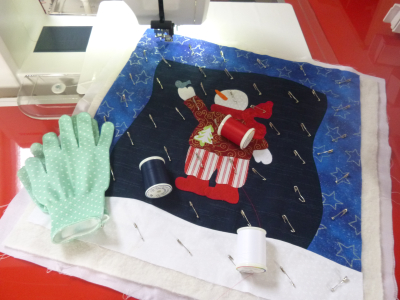 all quilted and trimmed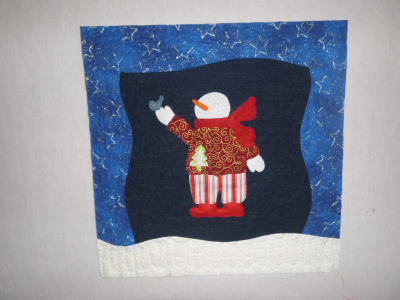 the cushion cover assembled, just needing the binding hand stitched on the back, sitting on top of the cushion pad - amazingly I had one the right size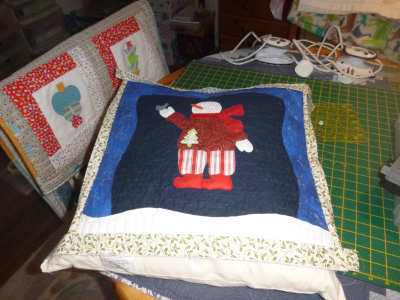 the new cushion on the couch with the original one - you may notice that the new snowman doesn't yet have any eyes ....... I can't find the small black buttons that I used on the first cushion - but I am sure I will find them soon!!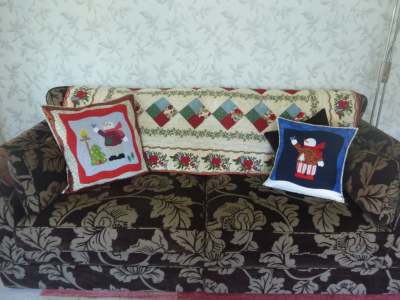 I'll be back on Friday with some more Christmas decorations, which are slowly appearing around the house!