On Friday morning, we got up to a rather dramatic sky .........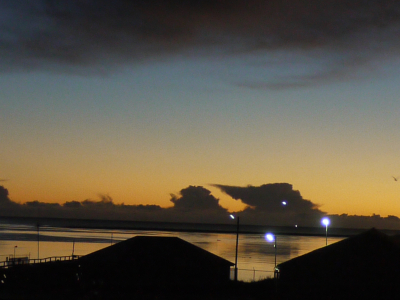 ....... so I left Malcolm to make breakfast .........
......... while I took photos!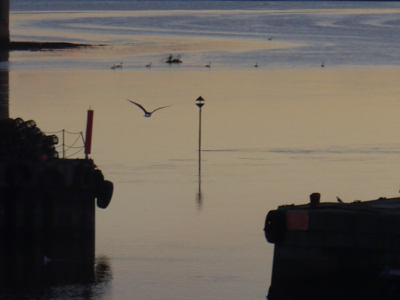 on our way back to the flat after our morning in town, I paused on the quayside to take this photo of the three bridges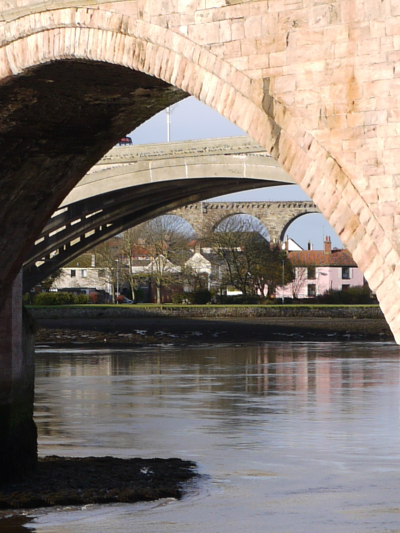 in the afternoon we went for a walk on the beach - but I kept stopping to take photos of feathers!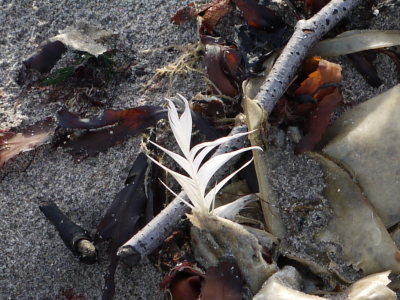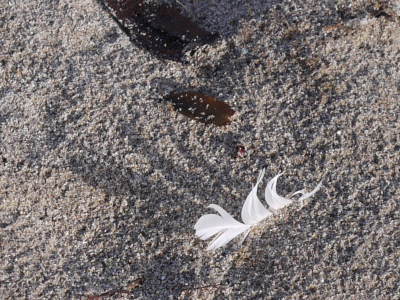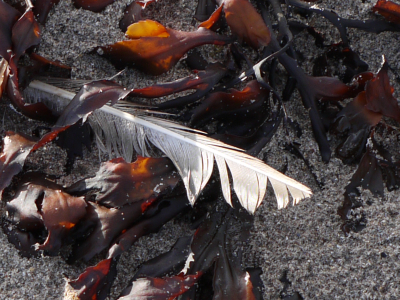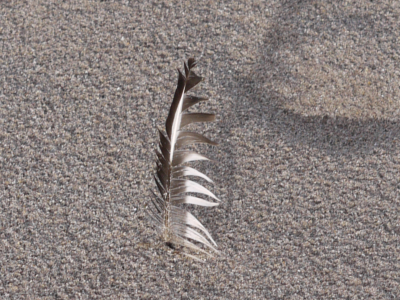 Malcolm always manages to find an interesting stump - and always declares it would look good in the garden!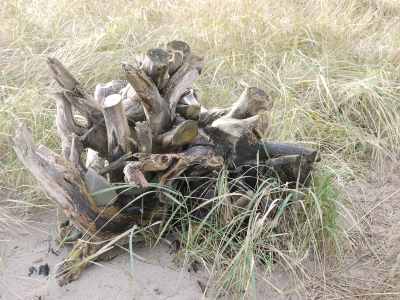 while Malcolm was collecting some interesting bits of driftwood, I picked up all sorts of litter.  I collected bits of fishing line and nets, bits of ropes, nasty bits of metal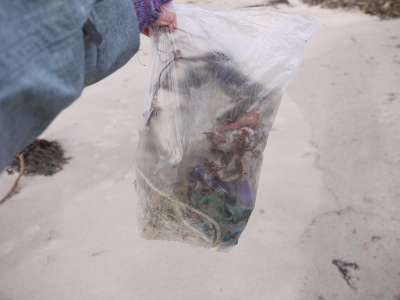 and a long piece of rope which had all sorts of other rubbish caught in it.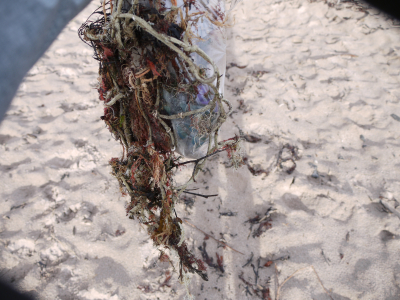 a bit of fun to finish ....... the large container ship hadn't really been washed up on top of the breakwater!!