Yesterday morning, when we were sitting in the lounge having our post breakfast cuppa, we both noticed this strange shadow shot on the wall.  Well, I can hear you ask, what's strange about the sun shining in the window and casting a shadow on the wall?  The strange thing is that the sun wasn't shining in the window ...... the shadow was cast by a reflection of the sun, shining on the windows of the house across the road from us!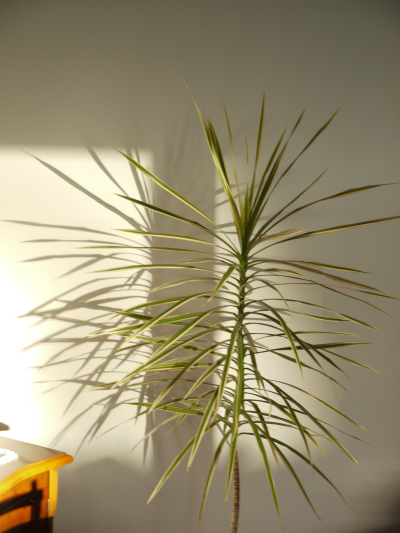 but through on the other side of the house, these shadows were caused by the sun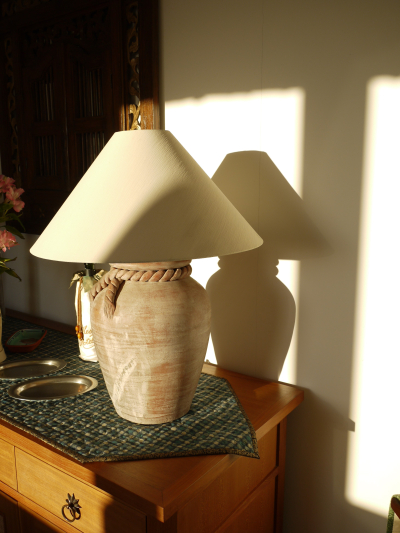 this is a temple bell, which Malcolm bought many years ago on a business trip to Manila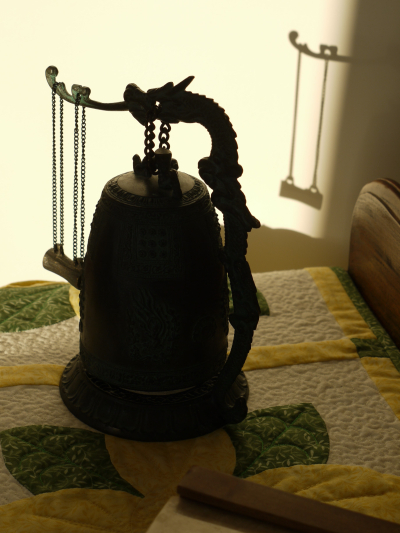 and this is me, taking the photos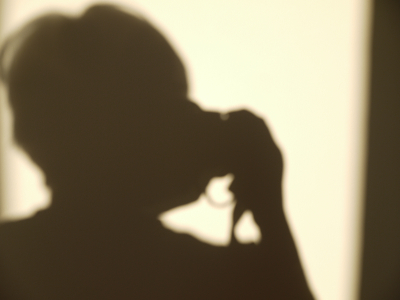 later in the morning, we set off for Kelso, as I had an appointment with my lovely hairdresser, to restore my blonde gorgeousness.  Of course we stopped for a cuppa on the way, and enjoyed an excellent cheese scone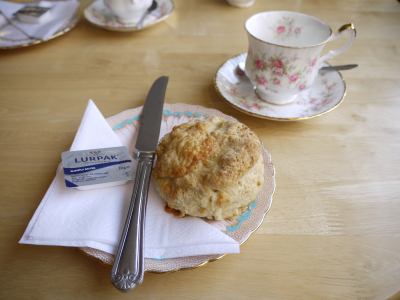 after my hair was rendered beautiful again, we came on over to Berwick, where the sun was shining in the windows this morning.  This is my little mannequin, which looks after my jewellery
I had taken this knitting project with me, as it has been lying neglected for some time.  The plan is to turn it into a rug - you can see where I have stuffed the first section with some wadding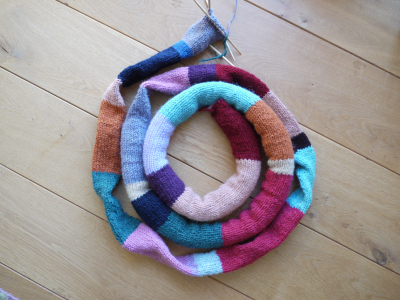 I bought the balls of wool some years ago at Woolfest.  It is rug wool, very rough and tough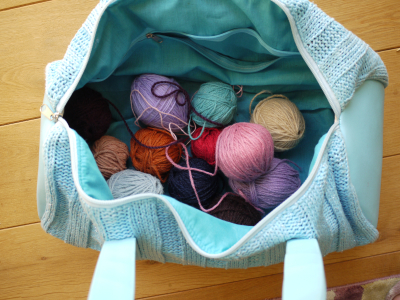 this morning we had a walk over to town, and surprise, surprise, we popped in to Café Crema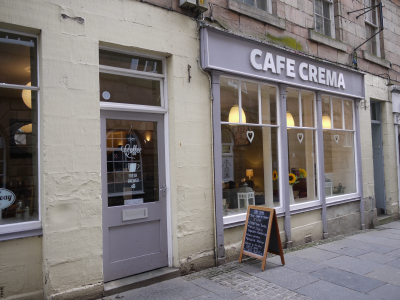 for a cuppa and the best (and biggest) cheese scone that we have shared for some time!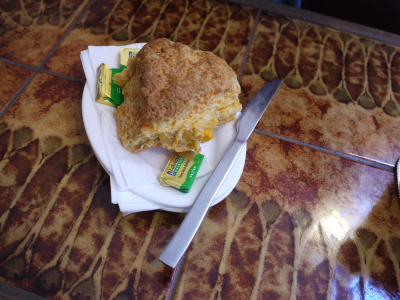 we had to pop out in the car after lunch to run some errands, then to avoid going back to the flat to do some housework, we took a little run up the coast and over the Border to St Abbs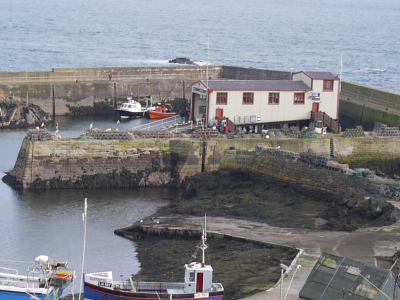 as always there were lots of lobster pots lying about round the harbour - do you think anyone would notice if I pinched one to use as a planter in the garden?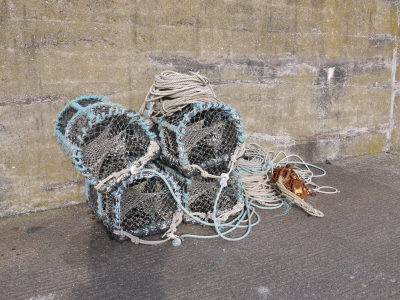 there were lots of gulls sitting on the rocks in the distance
but this one posed nicely on a wall beside the harbour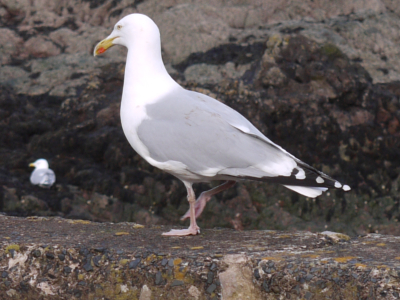 after an exceedingly chilly walk round the harbour, we popped in for a warming cuppa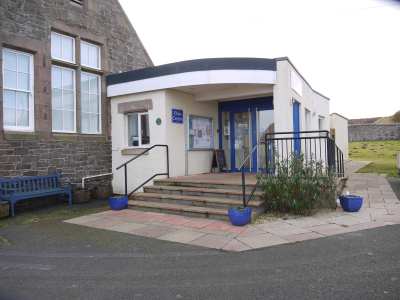 and enjoyed a little sweet treat - a small piece of tablet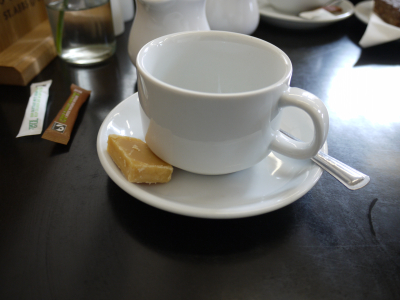 and to finish - here is The Aunts' Quilt looking good on the guest bed in the flat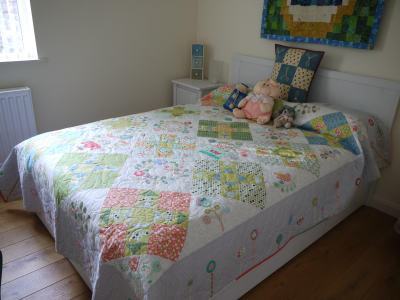 I don't think Pooh and Jemima would be pleased if they knew that Bruce the Puffalump was sitting on the quilt.  I have had Bruce since the 80s, when I named him after Bruce Willis - that's when he was a handsome young man with lots of hair!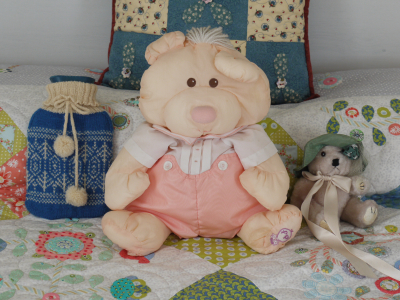 I've just checked the weather for the weekend - although it is going to be cold, it should be dry, so we may get out and about for a walk.  I hope you have a good weekend, love Anne