It was bright, if a little bit chilly, on Saturday morning, so we headed up the coast and over the Border to Eyemouth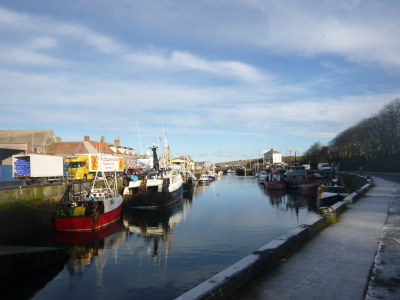 there was the usual assortment of small fishing boats in the harbour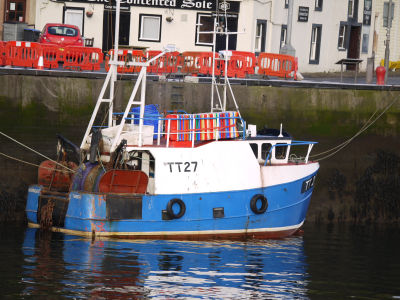 and although boats are traditionally referred to as "she" ........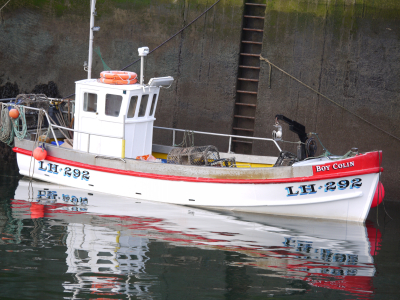 ....... these two have boys' names
if boats can feel the cold, then this one must have been happy to be out of the freezing water and in the boatshed 
I wouldn't want to be given the job of untangling these ropes!
a nice jumble of old lobster pots and rusty bits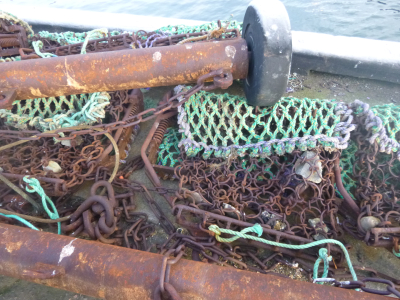 I have no idea what this is for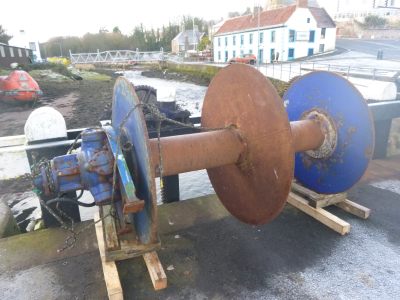 there were lots of gulls about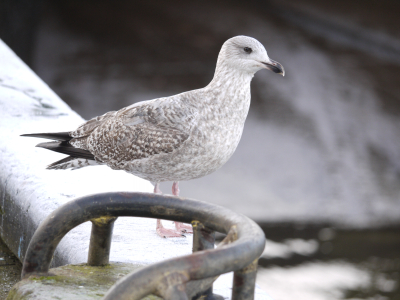 after I took this photo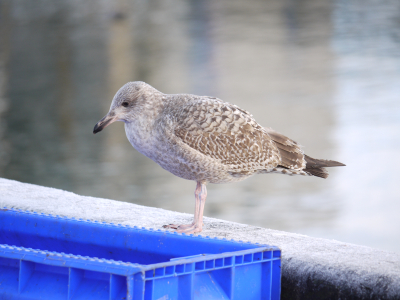 the gull turned round to face the other way, as if to say "this is my better side"!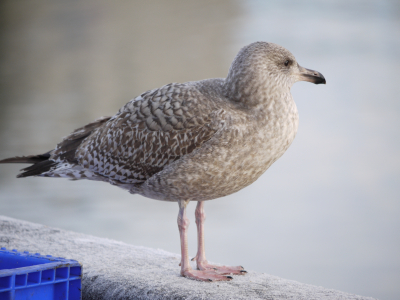 there was a heron at the edge of the water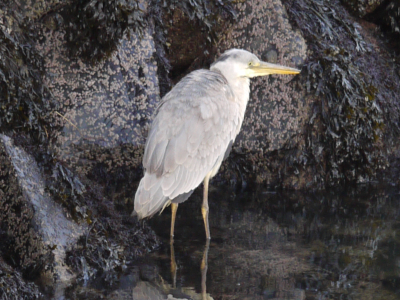 and lots of ducks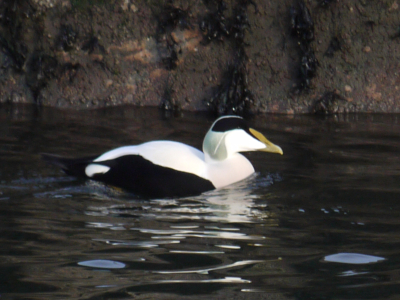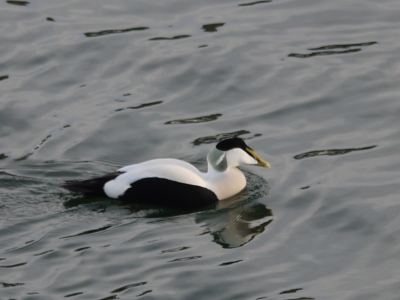 I remembered my own advice to look up, and spotted this weather vane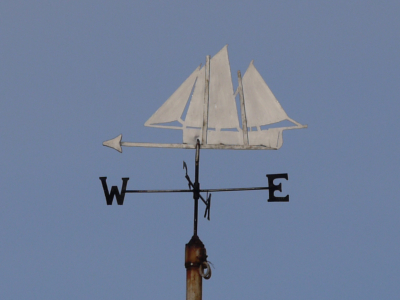 and a gull in a more familiar pose, with its tail facing me!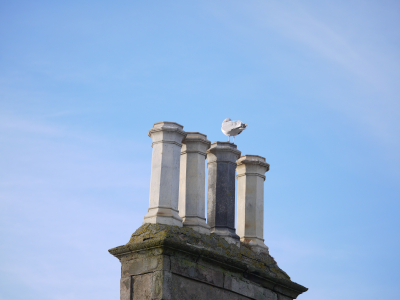 we just missed this boat being launched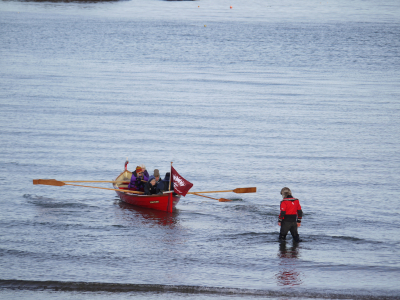 I thought they were absolutely mad to be heading out to sea when it was so cold - I assume they must have had survival suits on under their jackets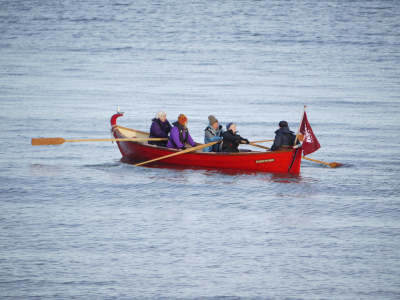 we were a bit chilled by the end of our walk, so headed to this coffee shop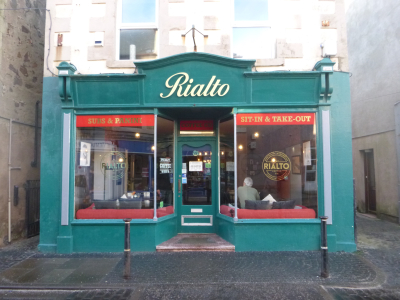 as we knew there would be a blazing fire to warm us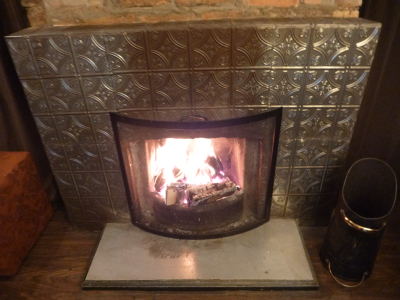 while we enjoyed our cuppa and a delicious cheese scone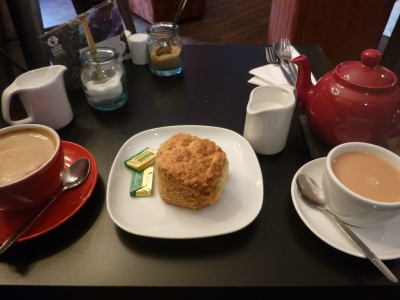 back at the flat, there was a great squabble of pigeons fighting over some grain, which was probably spilled from a lorry which loaded the ship on Friday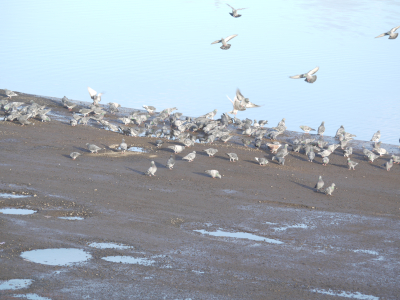 while this swan swam serenely past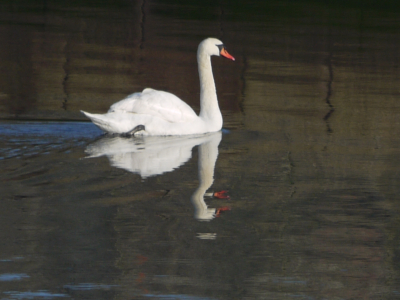 the light was just starting to fade as this heron landed on the edge of the dock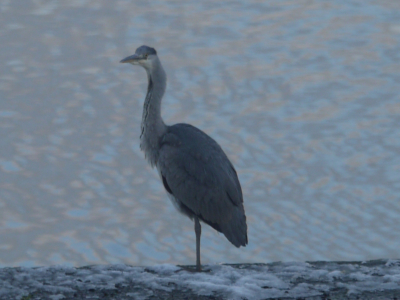 it stood there on one leg for a while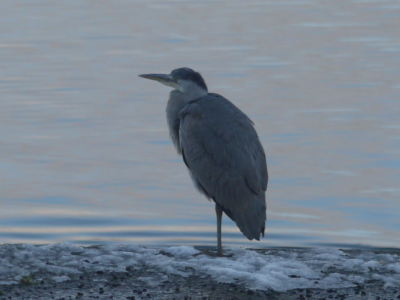 before striding over ........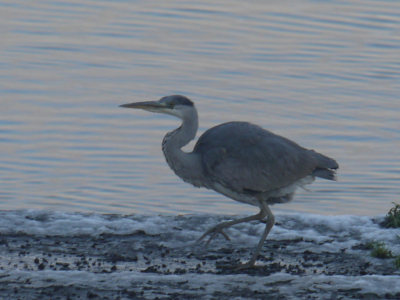 ....... to peck at the free food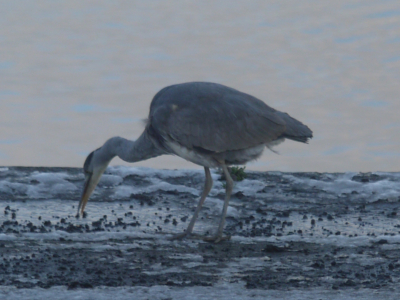 yesterday afternoon, I knew it was snowing while I was busy in my Attic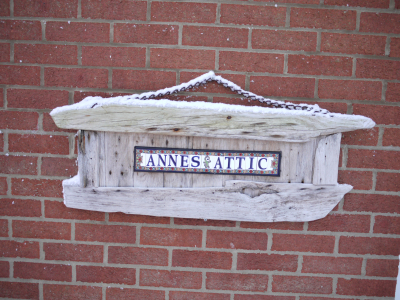 but I wasn't prepared for the scene that greeted me when I came downstairs and opened the door!