Yesterday morning we headed down the coast to pick up Lucie to go out for lunch.  She had chosen this place by the beach in Blyth
this photo doesn't show just how busy it was, as it has been a school holiday this week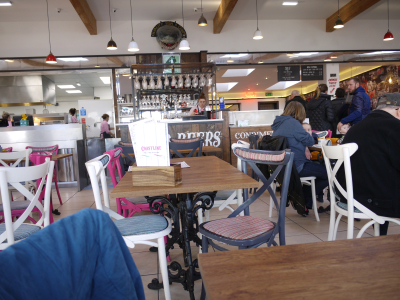 the three of us chose the same - haddock and chips.  It was all freshly cooked, the batter was light and crispy and the chips were plump and non-greasy. (thank you very much Lucie, for such a delicious treat!)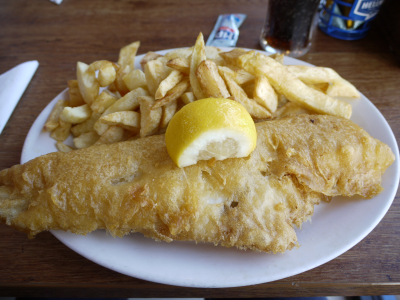 this starling was one of many keeping an eye on the people eating outside, in case they dropped a morsel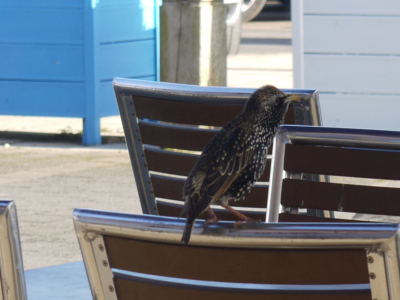 after lunch, we strolled over to the beach, stopping to admire the iconic beach huts (have a look back at the first photo, and you will see them on the chip shop sign)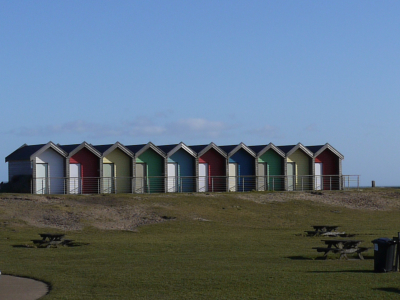 looking out towards the lighthouse, the sea didn't look too rough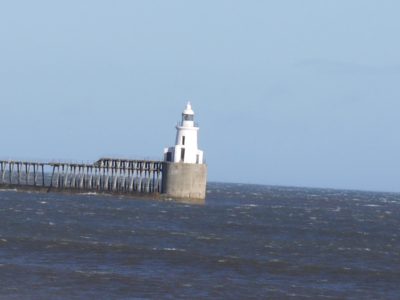 but the wind was whipping the tops off the waves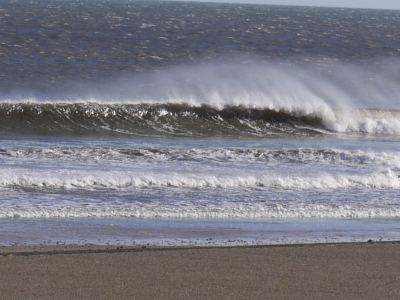 but despite the bitterly cold winds, there were some brave souls surfing!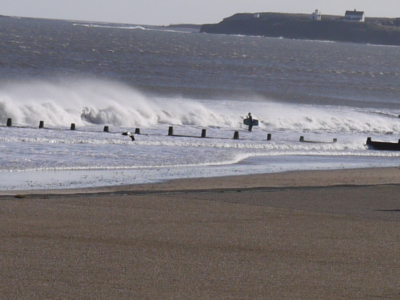 but we hadn't gone just to have lunch and a chilly walk ...... Lucie had quilted The Aunts' Quilt for me.  This is just a sneak peek until I have stitched on the binding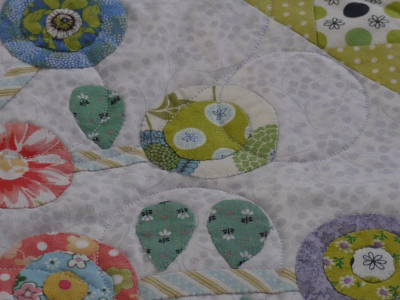 back home, I got out all the leftover fabric to make the binding
and I also found the remains of a jelly roll which I can add in if there aren't enough scraps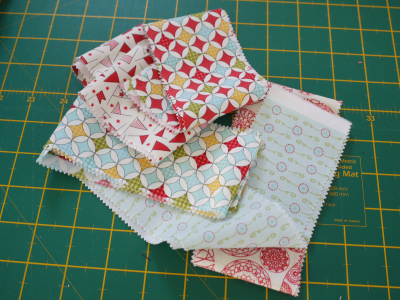 so yesterday I cut all the shorter lengths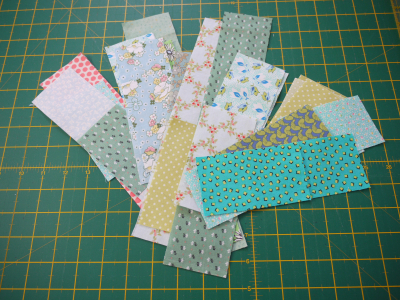 then this afternoon I cut the longer strips.  I hope to get the binding made and stitched on over the weekend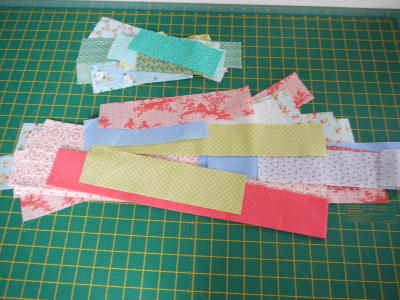 on Monday, when we were in Berwick, we popped into Mielle Patisserie ......
........ to share one of their delicious Provence scones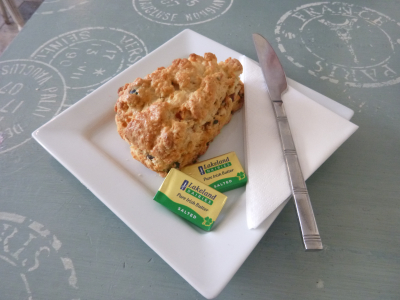 we  have also had a sweet treat - Sue's son-in-law, Adam, had these biscuits made for her, with an edible paper on top of the icing, with the shop's logo.  Adam has also designed a website for the shop - you can see it here
and to finish, I took this photo of the sunrise on Tuesday in Berwick.  The sky looked as if it was on fire, and just as I snapped the photo, a bird flew in to the shot to add some interest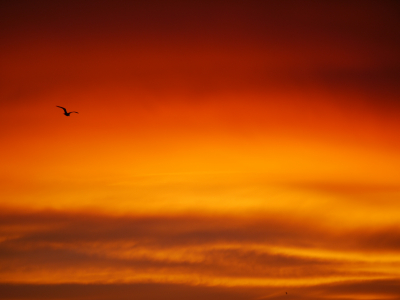 it's a reasonable forecast for the weekend, so hopefully we will get out for a walk.  It should be milder, so Malcolm is hoping that he can get more work done fitting out his shed with a large workbench (and I will have to remind him to take photos!).  Enjoy your weekend, love Anne