As Malcolm was going to be out for lunch today, I had to decide what I would have.  This is one of my two fast/5:2 diet days, so it had to be something very low in calories (the diet recommends no lunch, but I need a little something at midday!)  I had a look in the fridge and produced a leek, a very small potato and two small carrots, all of which were almost at the point of heading for the compost bin.  A quick bit of peeling, slicing and dicing soon produced this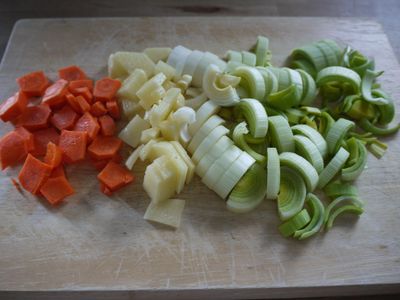 normally I would sweat the veggies in a little oil (or even butter), but today they just had to be simmered until they were tender.  Then a quick whizz with the stick bender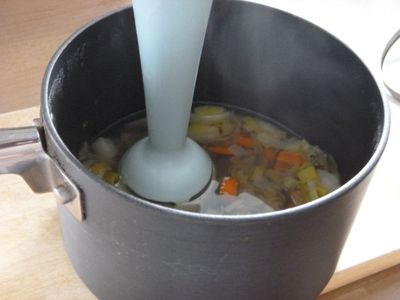 and I had a delicious, low calorie bowl of soup for lunch, made from nothing much at all!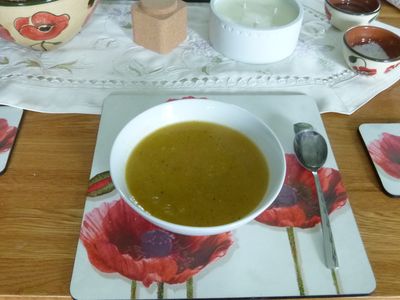 when I headed out to the studio, I took my special tea in another special mug (I didn't realise quite how many "special" mugs we have, as opposed to the everyday ones that go in the dishwasher)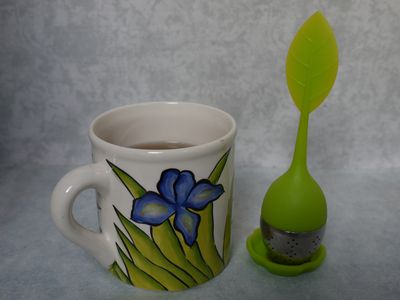 I started my day's sewing by finishing off the challenge block for Abbey Quilters (or it will be completely finished when I find the piece of paper that tells me what size to trim it to!)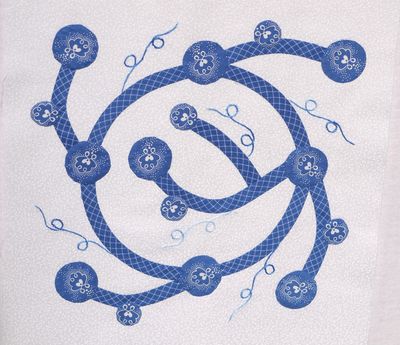 next I did some more prep on the last applique block for the Aunts' Quilt
I have finished my tenth stitchery, so it got pressed and put up on the design wall  (only twenty two more to go!)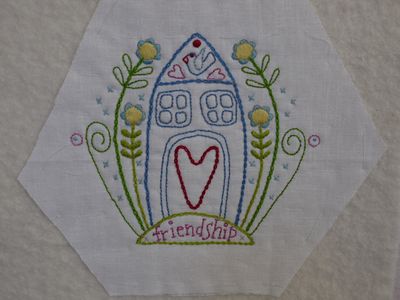 I was on a roll now, and had a quick session of machine quilting on the bed runner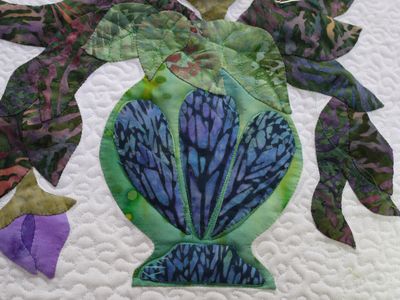 I was looking for some more woolly bits for my Sue Spargo project, when I came across this little pattern, and decided to make it as a further practice before I embark on the big project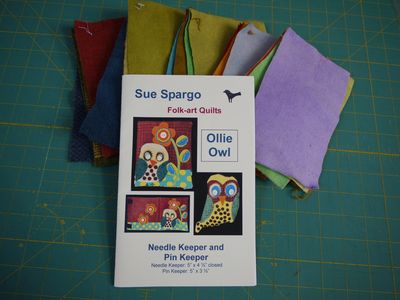 I'm doing the Needle Keeper, and needed to pink the edges of the inner woolly bits, which gave me a chance to use my rotary cutter with the pinking blade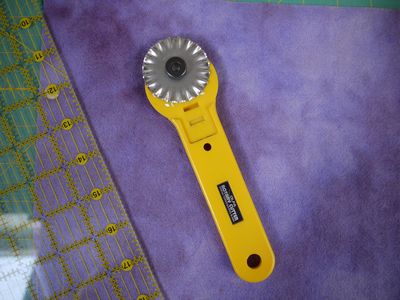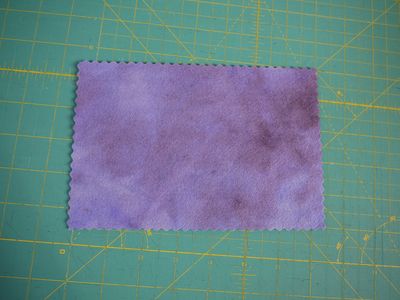 this is fun!!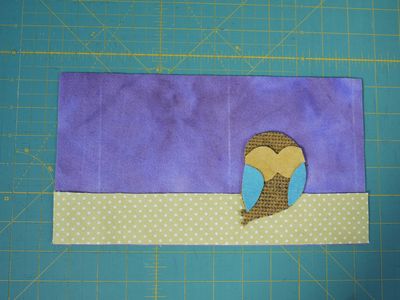 at this point, Meredithe might be planning to send me an another owl, this one bearing a Howler (if you haven't read/seen Harry Potter, you can find out here what a Howler is), which will berate me for not working on Mrs Billings!  But I was saving the best for last, and spent the rest of the afternoon working on Mrs B.  But what, I hear you ask, is that little wooden gadget?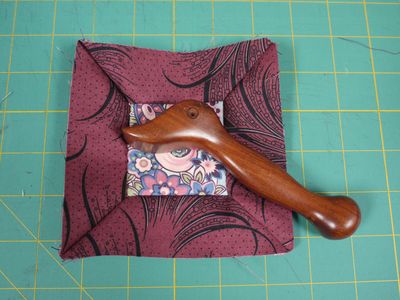 it's an "iron", for pressing seams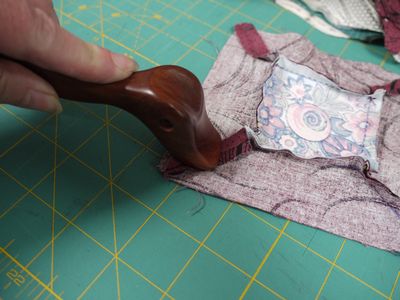 by the end of the afternoon I had two corner blocks done for the next border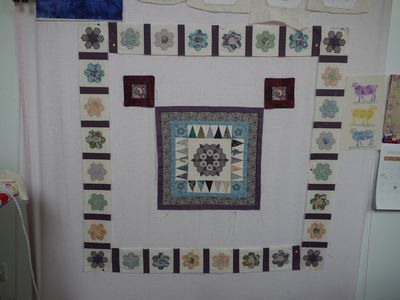 to finish, I have someone else's sewing! Fran, who is one of my lovely readers (thank you all very much for reading me!) emailed me a photo of a quilt that she made for her son.  I immediately emailed her to ask if I could include the photo in a post, as I think it is fabulous!  Fran has only been quilting for eighteen months, so this was a major project for her to tackle, and she has made an excellent job of it.  The quilt is for her son, and he helped to choose the fabrics - needless to say he is delighted with it!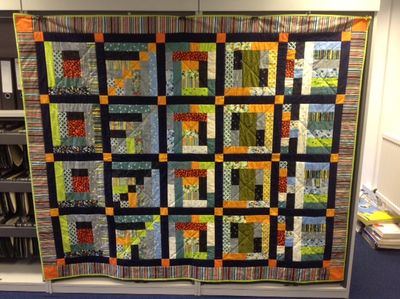 ps - it is snowing as I type this!!