As the weather was good on Sunday, we headed down the coast to Bamburgh, to have a walk on the beach, although, of course, I had to pause on the way to take photos of the castle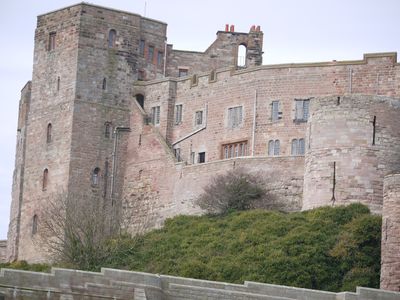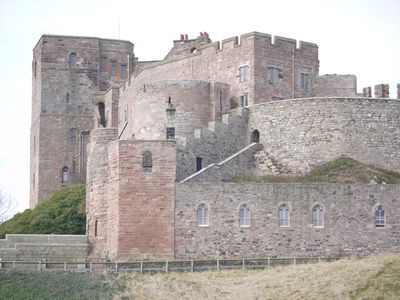 then there was another pause to take a photo of this gate across the path through the sand dunes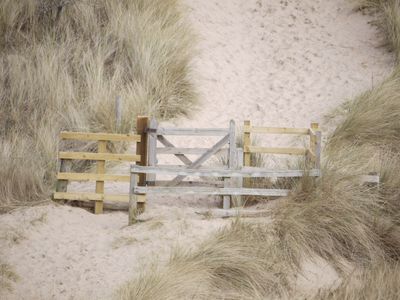 but finally we reached the beach, where I was promptly waylaid by shells marooned when the tide went out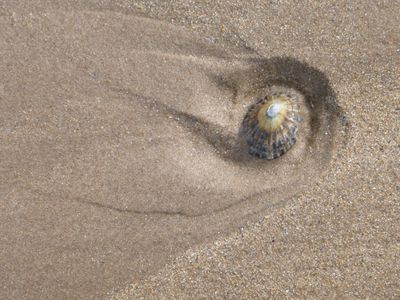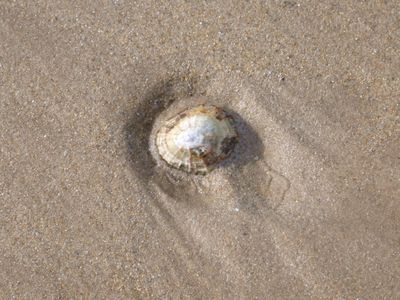 and a worm cast
and of course from the beach you can see the whole castle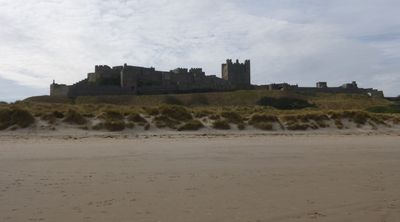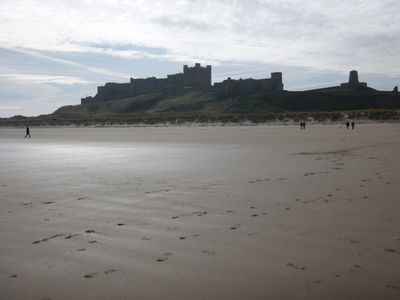 after our walk on the beach, we had a stroll through the village.  This weathered rock caught my eye - do you, like me, see a face?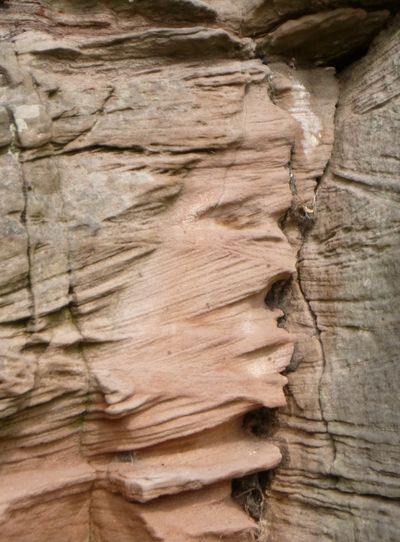 we will have to come back through the week, when this establishment is open!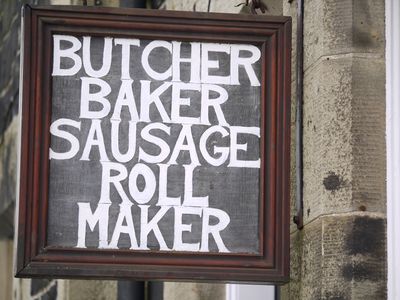 of course we went for a cuppa, but I'll save those photos for the end.  As it was such a lovely day, we decided to go on down the coast to Beadnell, which we hadn't visited before.  After the splendour of Bamburgh castle, this quirky house, which was having a lot of work done on it, was at the other end of the scale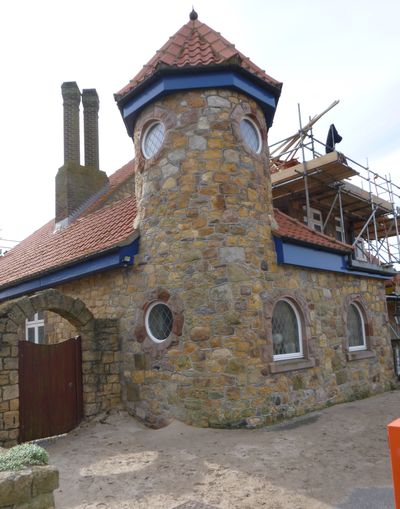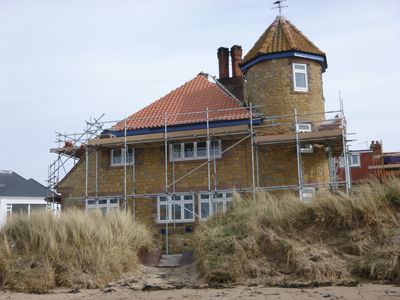 the village is known for its limekilns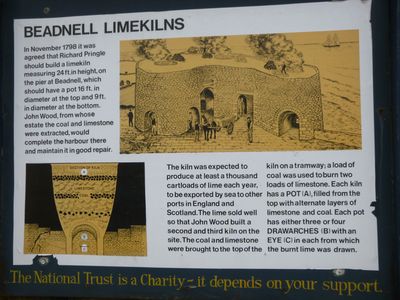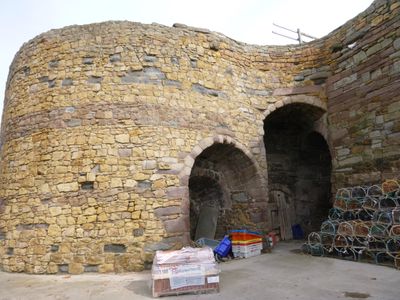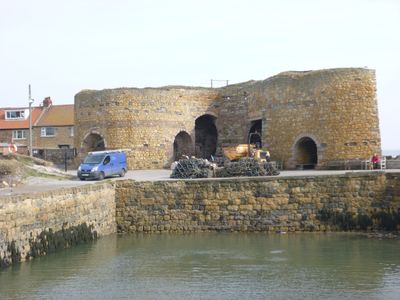 these beautiful doves had made themselves at home on one of the kins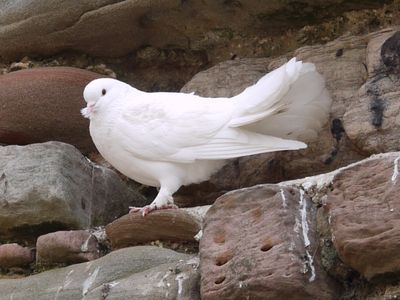 Malcolm wouldn't let me play with the big machines on the beach!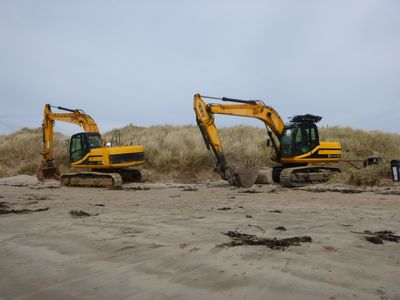 and I had to tell him not to go right to the edge of the pier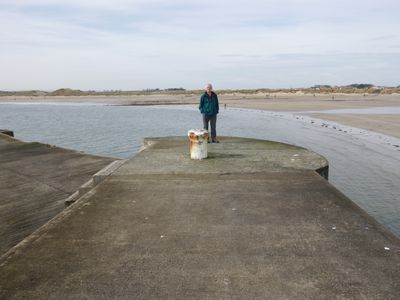 in the distance we could see Dunstanburgh Castle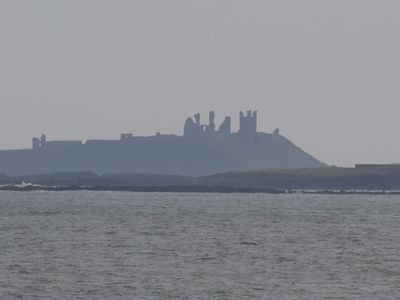 driving back towards Bamburgh, as always we commented on how the castle dominates the landscape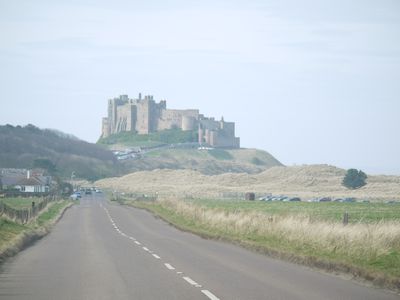 and now ........ the cuppa!  We popped into The Copper Kettle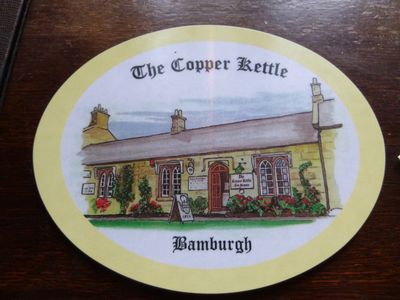 a lovely, traditional tearoom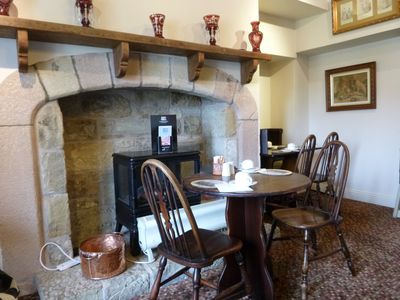 where we enjoyed fruit scones with jam and clotted cream (as always we were going to share one, but the waitress brought two by mistake ........ and they looked so good we decided we would have one each!!)