When we arrived at Berwick on Saturday, we decided to go for a walk on the beach before lunch.  It was just a little bit windy, as you can see from this poor little dog's ears!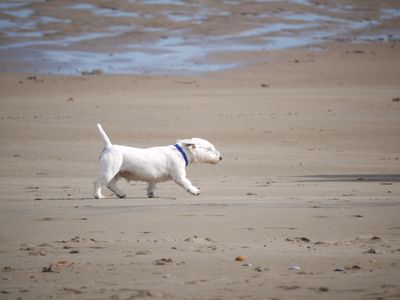 we both took photos of the sand blowing past the wooden groynes, but I won't say who took which ones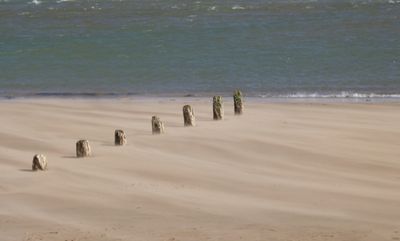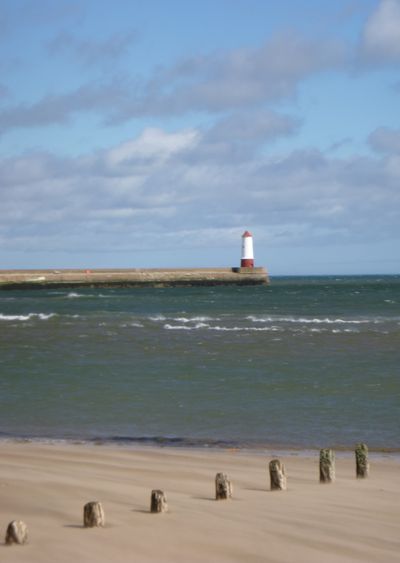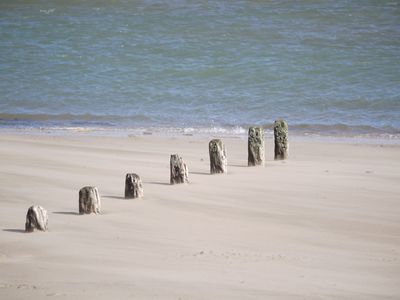 I had to get down on my knees to take these "arty" shots!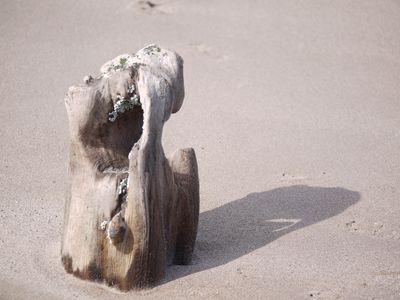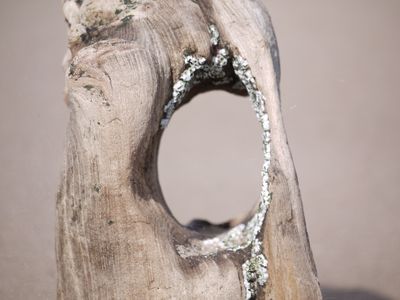 I had to get up early yesterday to go to the loo, and I thought we had left a light on in the lounge, as there was a line of light under the door ....... but when I went into the lounge, this is what was lighting it up -  a spectacular sunrise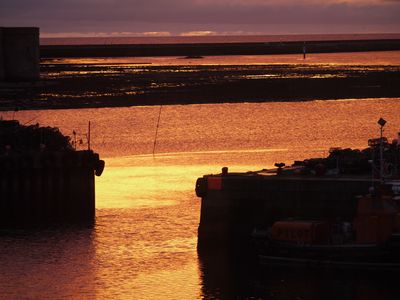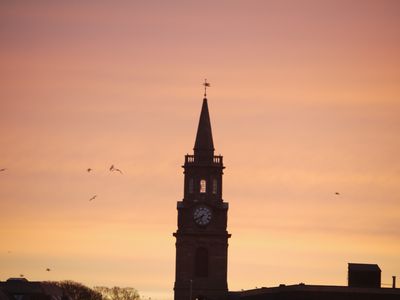 by the time we had breakfast it had started to rain, so we decided to head up the coast to St Abbs, for a walk roung the harbour and a cuppa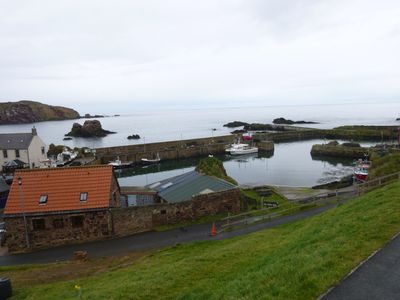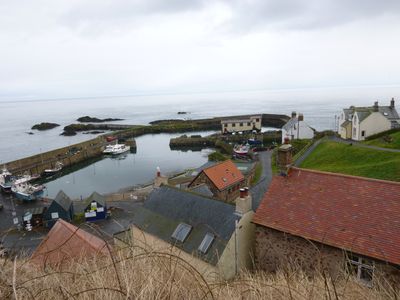 I wonder if anyone would notice if I acquired one of these lobster pots?
and perhaps a brightly coloured float or two?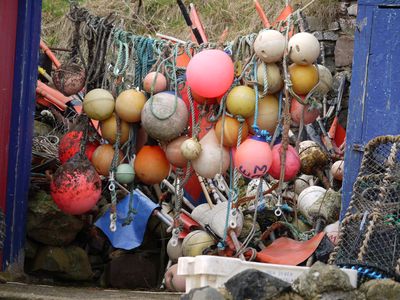 the stones that have collected in this crab shell give you an idea of how big it is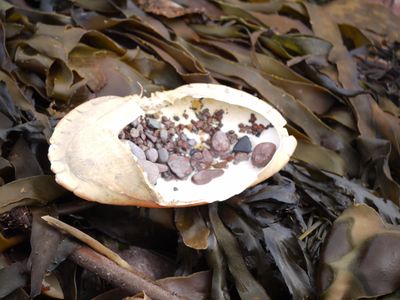 when we went for our cuppa, I was slightly peeved that while I had a plain white cup for my tea, Malcolm got this one for his coffee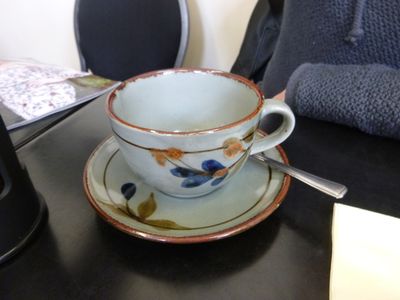 however when we shared a very tasty toasted teacake
I got a posh plate to put my half on!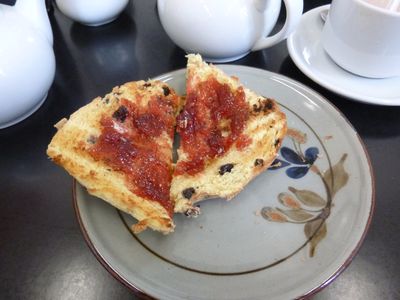 there were no swans in the dock this morning, and when we walked over the old bridge to the town, we found out why -  they were all in the river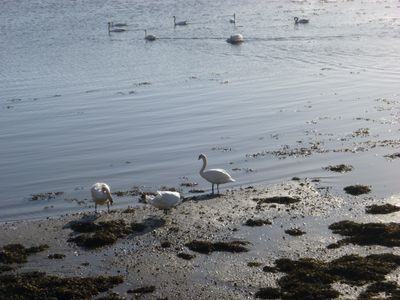 to finish ........ we saw this poster yesterday in St Abbs.  I have cropped the photo to remove the phone number, as I didn't want the poor man to be inundated with calls from all of you!