So, what have I been doing with the two panels?  I bought them to make quilts for Project Linus, as they are always short of quilt for boys, as most quilters seem to prefer making cute quilts for little girls!  Some years ago I started collecting "sky" fabrics - in fact it is so long ago I can't remember what I was going to do with them!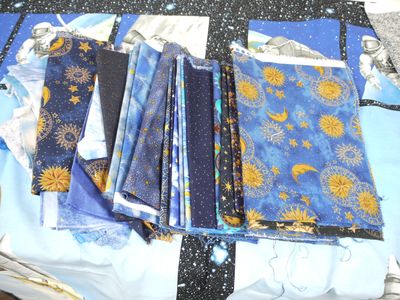 as often is the case with panels, they are out of proportion, being much too long in relation to their width.  So I started out by cutting out the centre panels, and putting borders on.  When it came to the second one, I had to use two different fabrics, but I like the dark and light effect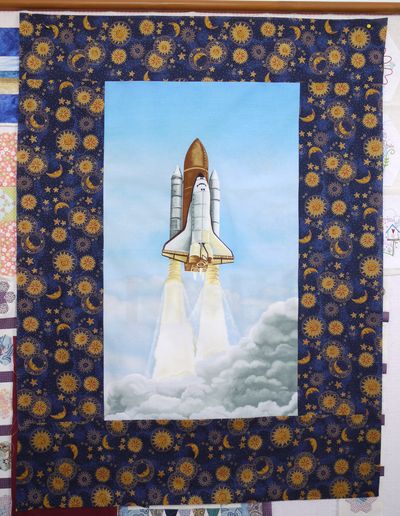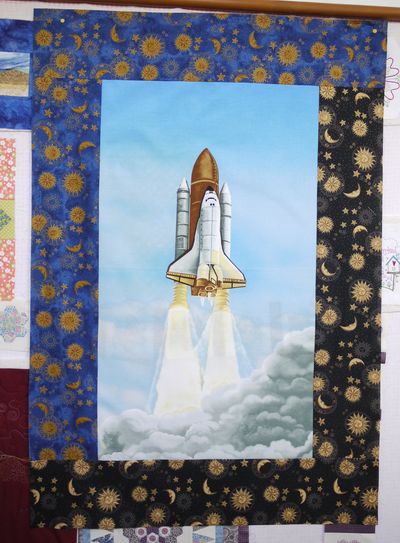 that left the strips from the top and bottom - what could I do with them?  I decided to cut  the pictures out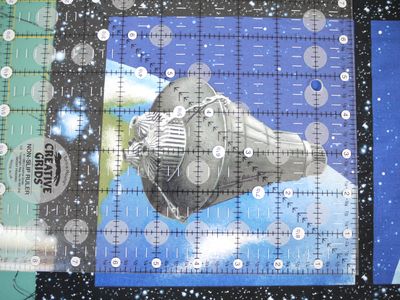 my little revolving mat make it much quicker and easier to cut out the squares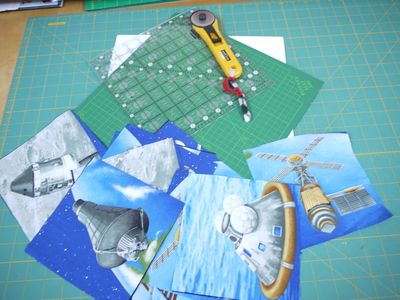 I chose two fat quarters .........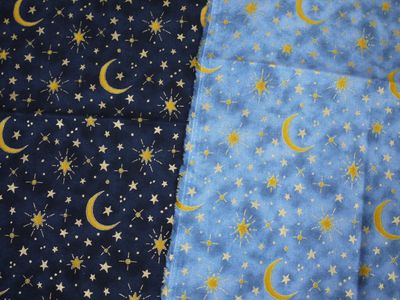 and cut out more squares.  Did you notice there were lots of things peeping out from behind the panels on the design wall?  Rather than take them all down, I laid out the blocks for the next quilt on my table.  With the addition of sashing, it will be a reasonable sized quilt, and with the remaining pictures and squares, I will be able to make another one the same size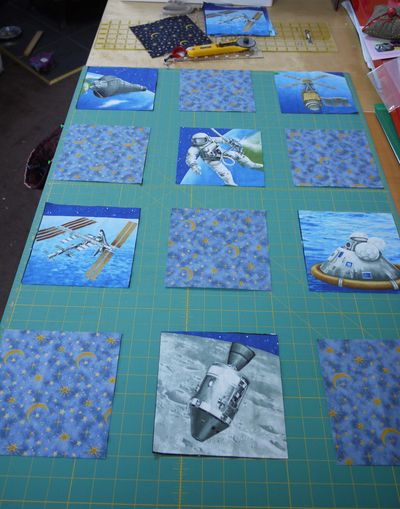 I have also been working on this month's applique block for the Aunt's Quilts - here's a sneak peek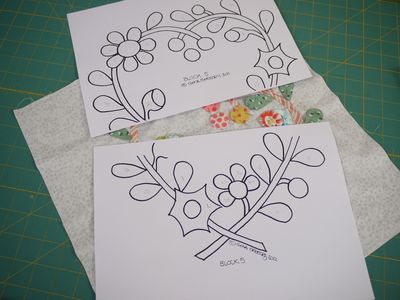 I have some friends in Australia who  love Patrick from The Great British Sewing Bee and also men in kilts (I won't embarrass them by naming them!) ........ so I hope they don't swoon with pleasure when they see these photos of ......... Patrick in a kilt!!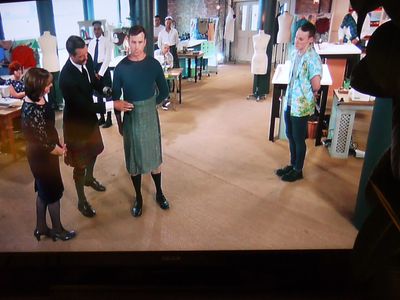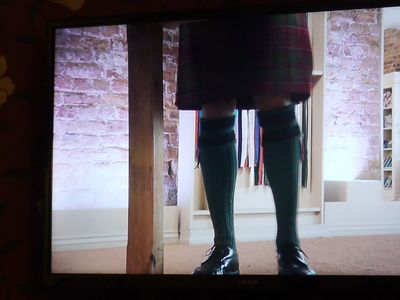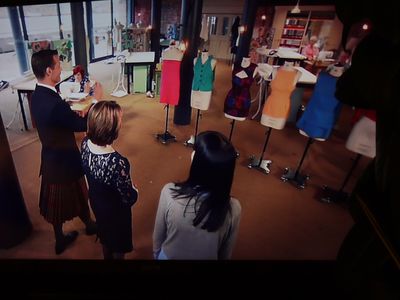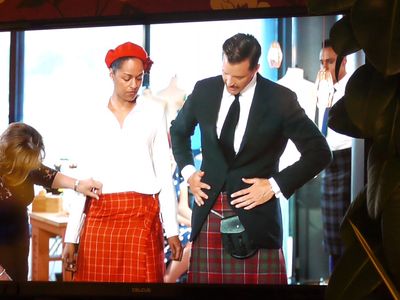 today at patch'n'chat we had delicious fairy cakes with fresh cream - I was very good and didn't have a second one!
winter might still be lingering outside, but in the kitchen it is spring!
we are staying at home again this weekend, as the forecast isn't very good for Sunday, so I hope to get the "space" quilts finished.  Whether you are looking forward to the better weather of spring, or the cooler temperatures of autumn, I hope you have a good weekend, love Anne