........ but once the sun came out the day warmed up, and I got sidetracked on my way to the studio, to take photos of the garden.  There is lovely strong growth on this clematis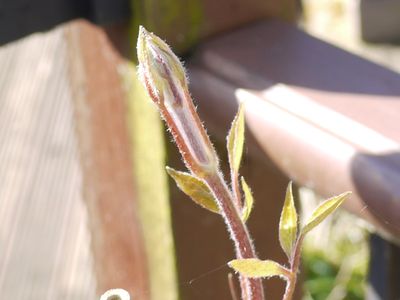 and this one is now in leaf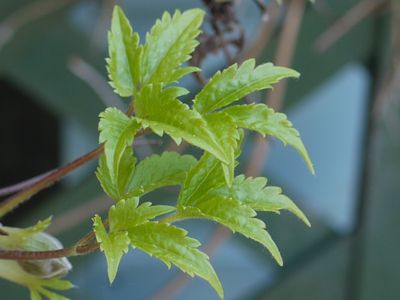 as is the honeysuckle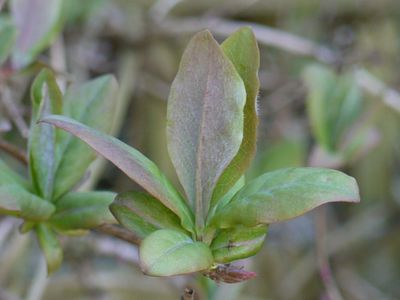 this is the climbing rose on the pergola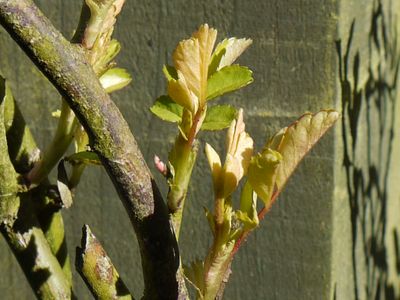 one of the grape vines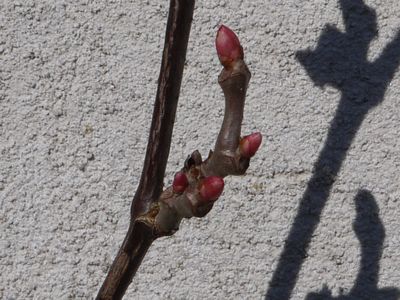 the forsythia is about to bloom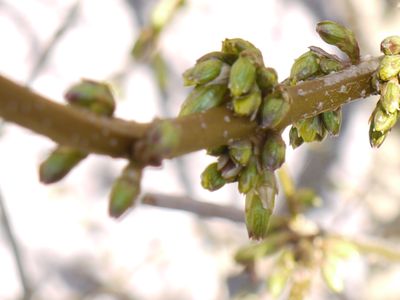 I love alchemilla mollis, but it self-seeds all over the place!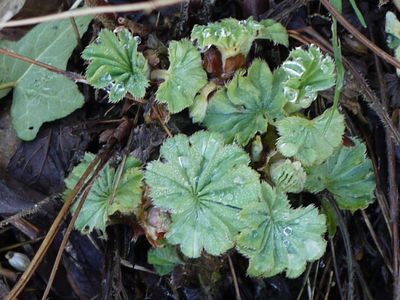 little pockets of sunshine from the miniature daffs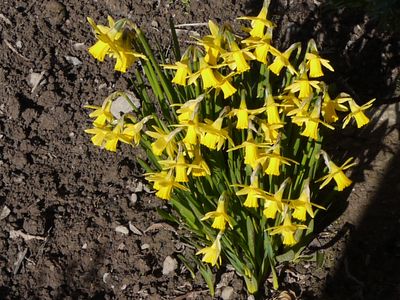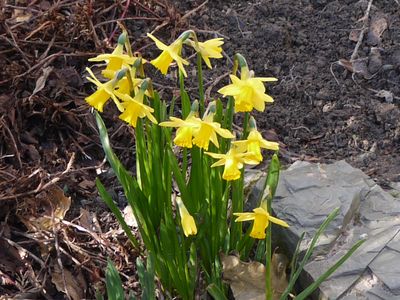 you know there is always a plant I don't know/can't remember the name of!
those were all in the back garden ...... I had to wait until later when the sun moved round to take photos in the front garden.  The ornamental quince is almost flowering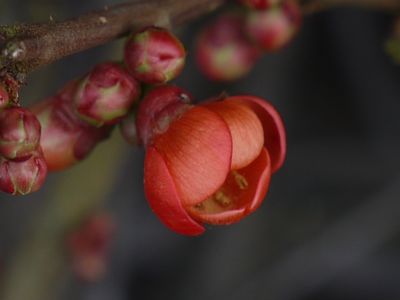 and the honeysuckle already has a bud on it!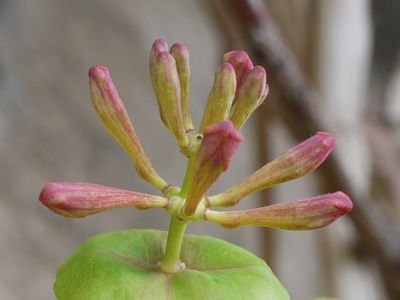 the flowering currant looks as if it has been dipped in icing sugar!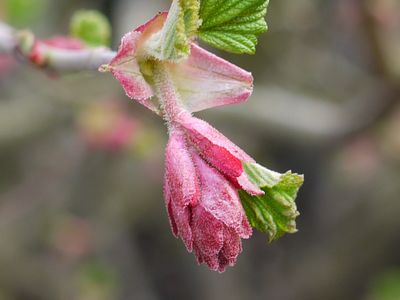 Malcolm has tidied up the area round the bird table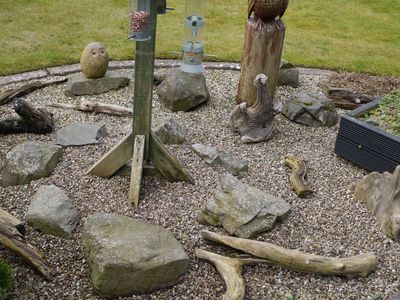 this wonderful piece of driftwood was a recent find 
in between taking the two sets of photos, I was busy in the studio finishing the fourth space quilt.  It was most annoying when the bobbin thread ran out with only this small area of the centre left to quilt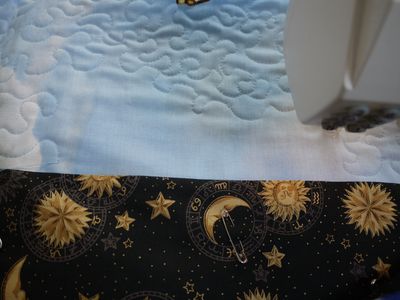 I had been looking forward to taking a photo of the quilt in the sunshine, but by the time I finished it some clouds had appeared and the sun had vanished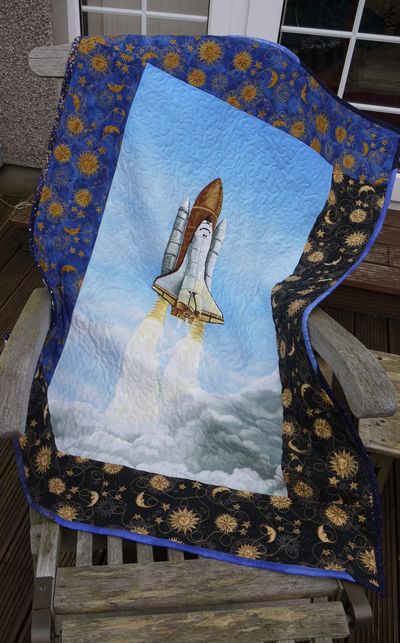 I am delighted with the four space quilts, and am looking forward to handing them over to Sandra, our lovely Linus Lady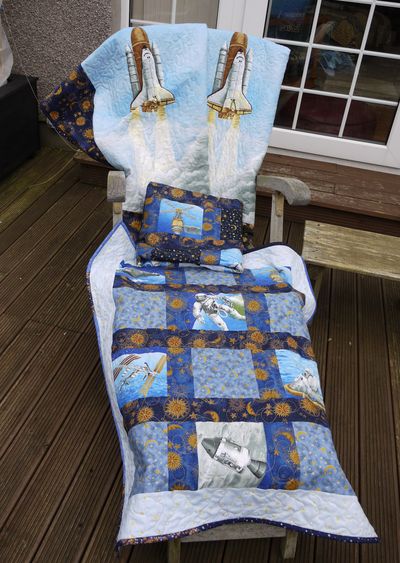 and of course there are the two girly quilts as well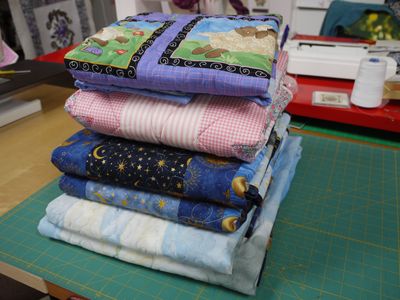 you may have thought that I was a bit extravagant on Sunday when I made eighteen yards of binding ......... but this is all that is left!
to finish ....... while I was busy sewing, Malcolm was fitting the garden door, aided by our neighbour, who is delighted with it