After we had fun playing with the paint sticks and stencils at Abbey Quilters, Maureen asked if I would like to borrow a stencil of a sheep.  Of course I would!!  So yesterday I got organised ......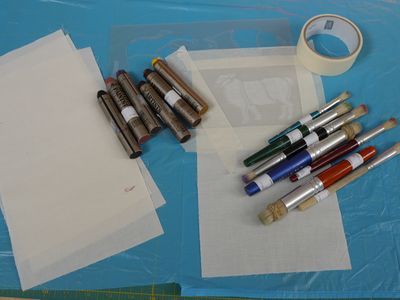 I used a polythene bag as a pallette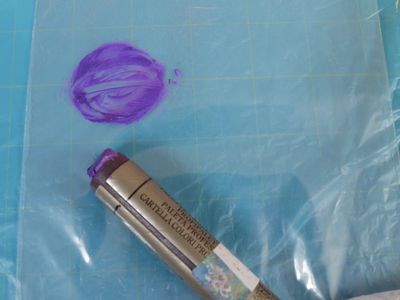 and soon had three colourful sheep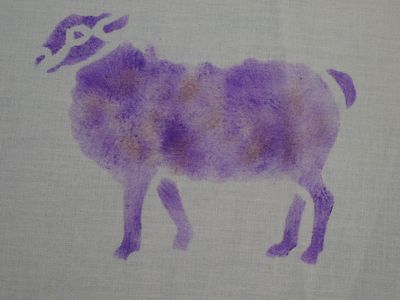 I don't know what I'll do with them - for the moment they are on the design wall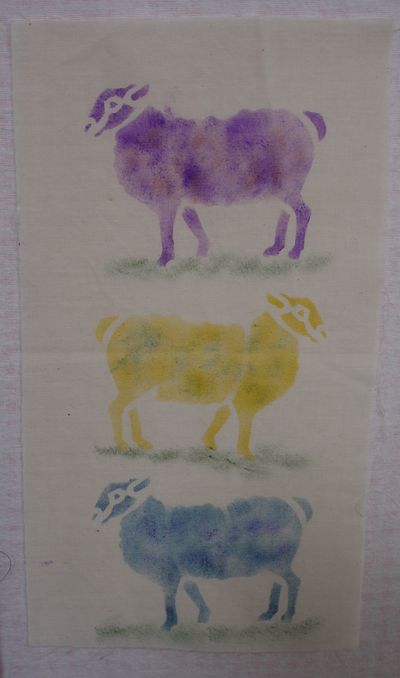 when we were coming home this morning, Malcolm spotted these lambs in the field at the bottom of the road.  So, as soon as we reached the house, I grabbed the camera and trotted back down the hill.  As usually happens, the lambs had moved and were at the limits of my zoomage capacity (I just made that expression up!).  The first two are very young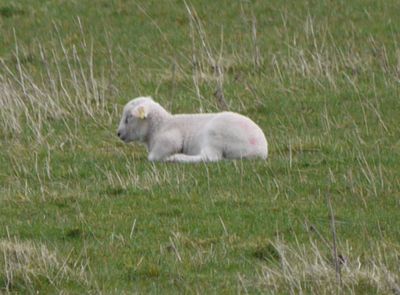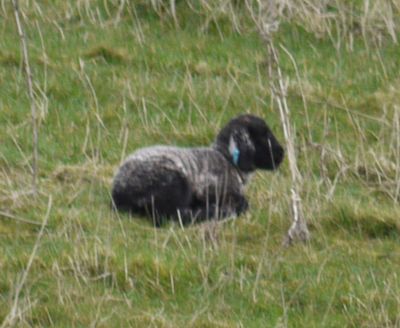 but these two are a little bit older
I had to consult my bird book about this bird, which visited the garden this morning.  My first thought was that it is a female blackbird, but then when I got a better look I thought that it might be a thrush, because of its speckled breast.  My book says it is indeed a female blackbird, and not to confuse it with a thrush, because of ....... the speckled breast!
this afternoon I got out my next three blocks for the Aunts' Quilt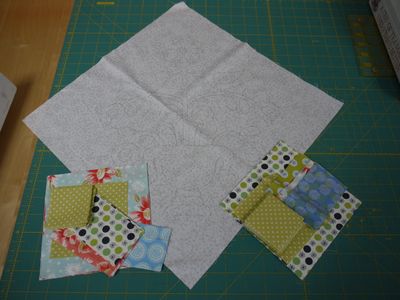 it didn't take long to do the two pieced blocks, then I started the prep for the applique block ...... but you will have to wait until next month to see the finished blocks!