But before we go to the party, an orchid update.  This one had been flowering for months now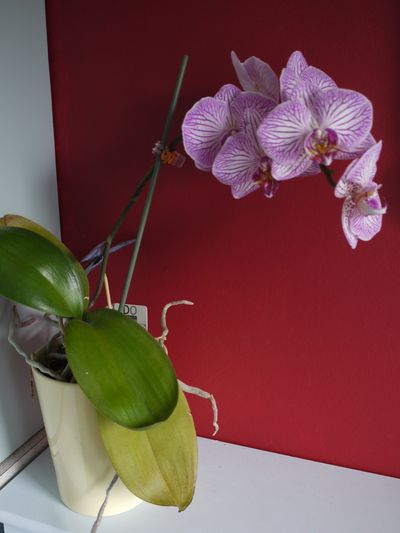 and this one has been flowering almost as long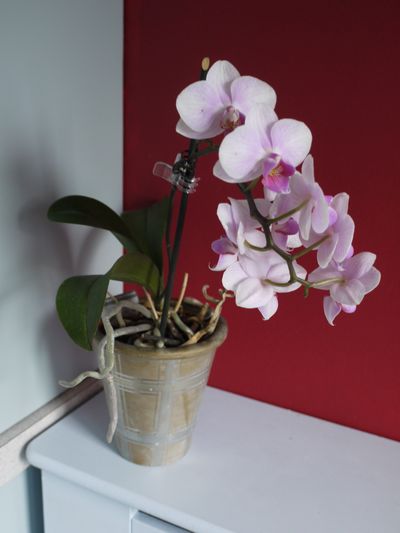 I don't make a note of which orchid is in each pot, so it will be a nice surprise to see what colour this one is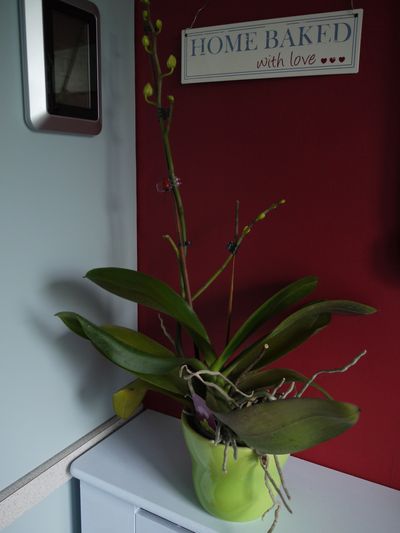 so, on to the party!  It is Margaret's birthday today, so we had a special lunch.  I took along crackers and festive napkins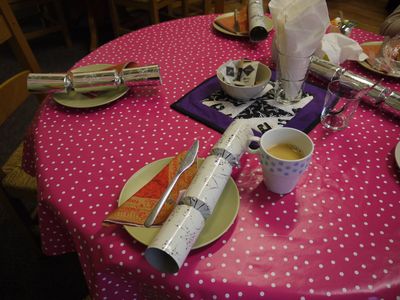 and Margaret brought along her own birthday cake!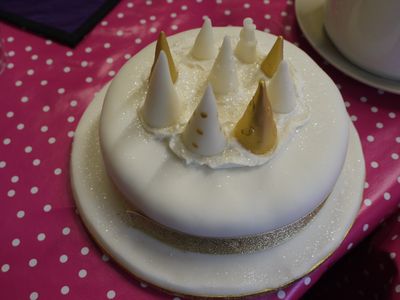 Annette produced two candles, and we sang Happy Birthday before Margaret blew them out - I hope the wish she made is granted!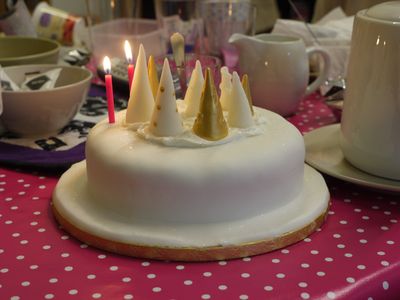 we may have had birthday cake at lunchtime, but that didn't stop us eating Annette's delicious gingerbread at teatime!
I took along the little birdie kit that Malcolm had given me some time ago, and made both little brooches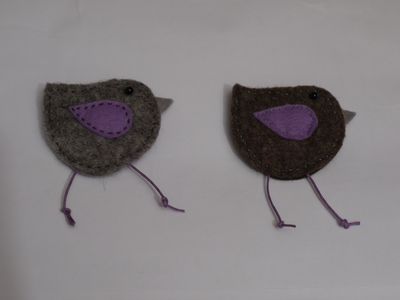 it was miserable driving home, with heavy rain which was doing its best to turn to snow.  The forecast isn't very good for the weekend, so I think I will be spending a lot of time in the studio!  I hope you have a good weekend, love Anne