As promised, a little tutorial for the fun technique that I shared with the ladies on Saturday.  I hadn't done this for a while, and it was only after I had made up the samples I realised that I had made a small mistake (I'll tell you later what it was)!  The technique is called faux chenille - so lets get started.  I chose this piece of  "picture" fabric from the scrap basket, and added three more fabrics,  cutting squares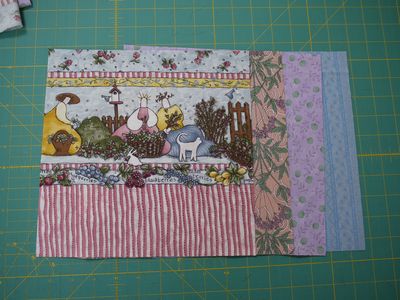 I chose a thread to blend in with the main fabric, but as it doesn't matter what colour is used in the bobbin, I used up some odds and ends
next, I drew a line across the diagonal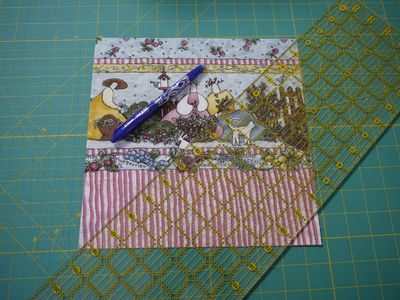 I stitched along the line, then stitched parallel lines half an inch apart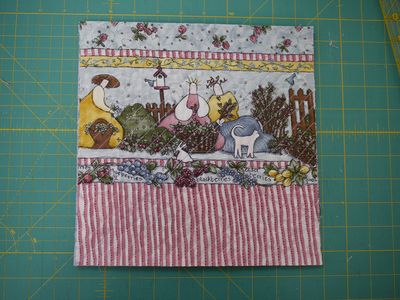 the next stage is scary - you have to cut through the top three fabrics, along the centre of each channel.  You can use very sharp scissors ........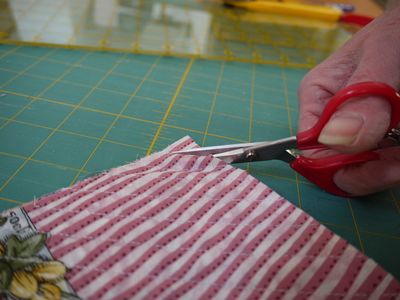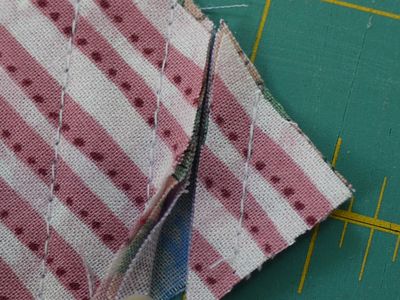 ........ or you can get this packet out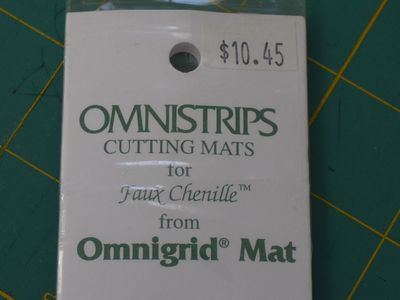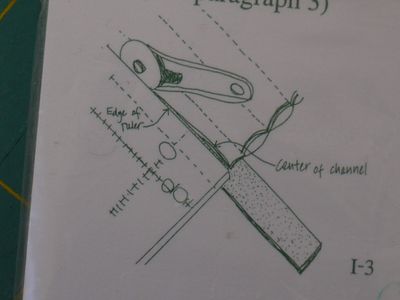 I threaded the cutting strip through the centre channel
I positioned the ruler, and carefully cut along the channel, using my small rotary cutter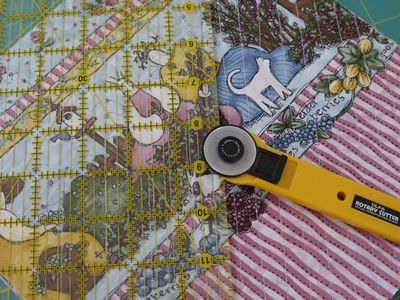 it didn't take long to complete the cutting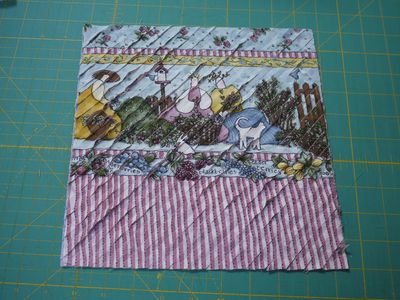 I put that piece aside and started on the second sample.  I cut three squares from calico
then cut out a flower from the leftovers from the first piece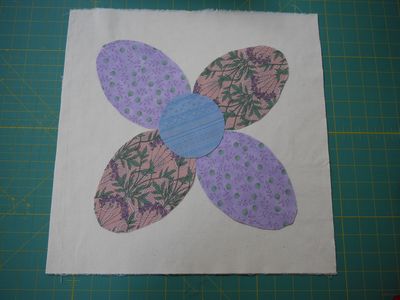 to keep the pieces in place while I stitched, I used a basting spray.  I put the pieces in a cardboard box to spray them, to prevent the spray from getting on the surrounding area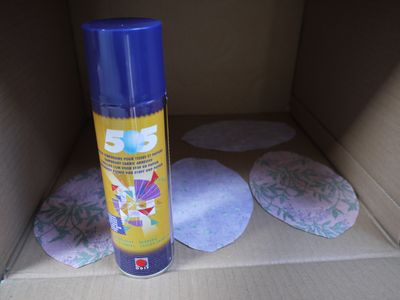 again, it didn't take long to stitch and cut the sample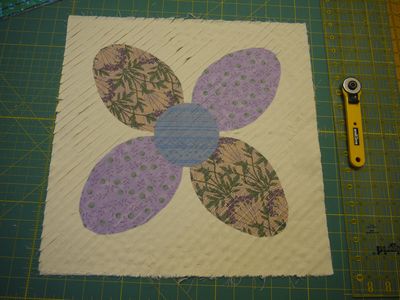 it was about now that I realised that I had made that little mistake.  The bottom fabric should have been cut half an inch bigger all round.  This makes it easier to use the scissors/cutting strip.  The next stage was to wash the samples, along with some old towels, then tumble dry them, again with the old towels.  This fluffs up the edges, and creates the chenille effect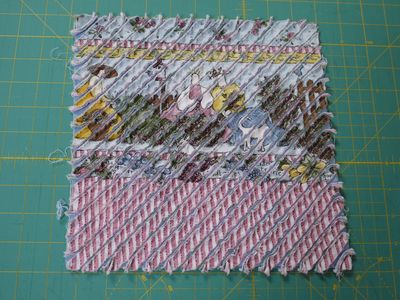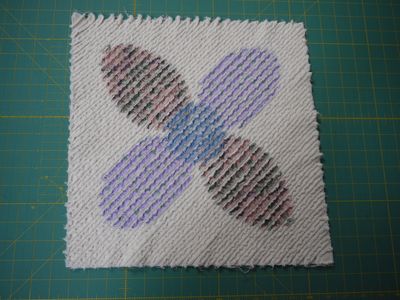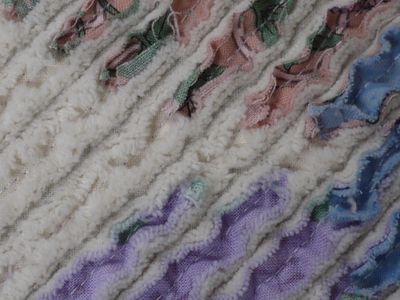 it's important that you stitch on the diagonal to get the effect - if you stitched on the straight grain, the edges would fray right away.  If you are stitching a rectangular piece, you have to draw your line on the true bias, not from corner to corner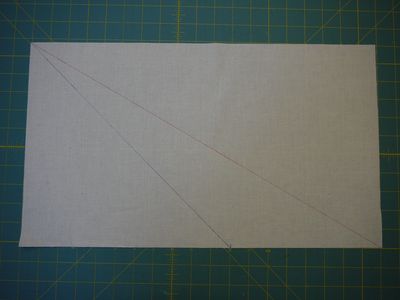 on Sunday  I layered up two more quilts for Linus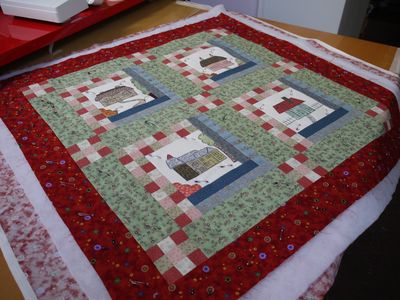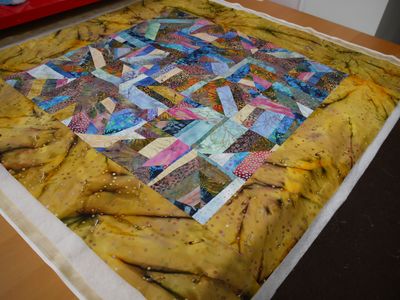 and made some more squares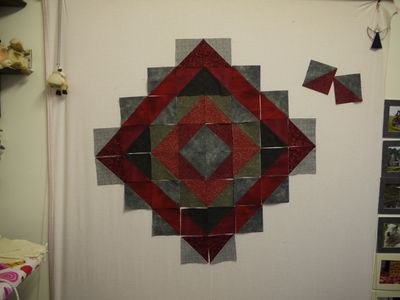 so what did I buy yesterday in the little wool shop in Berwick?  This fabulous book
I think the cardigan on the cover will be going on the "to-knit" list, along with this one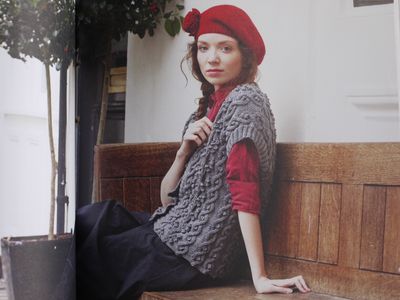 but I think I will pass on these socks!