Why is this mug sitting on the chair in the hall?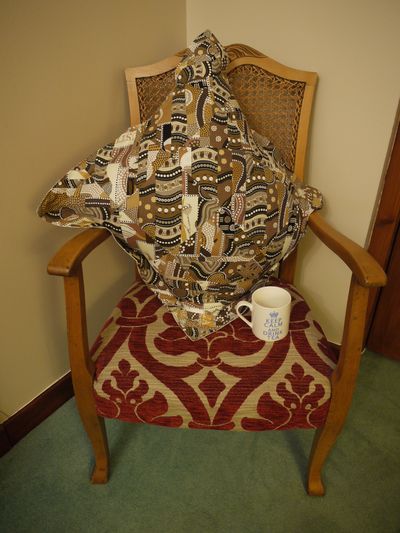 was it fed up living in a cupboard?  Did it feel tired and needed to sit down for a minute?  Perhaps it liked the cushion and wanted to sit next to it?  OK, I'll stop being silly!  You might recognise it as the mug I had my cuppa in on Tuesday evening at Abbey Quilters.  When I went to get the mugs out of the cupboard for our cuppa this morning, I found that Malcolm had put it away when he had emptied the dishwasher, but I like to put it back in my bag ready for the next meeting.  So I put it on the chair, which is where I put things which have to be taken out to the studio. 
There are more signs of growth out in the garden.  This lupin shoot was full of rainwater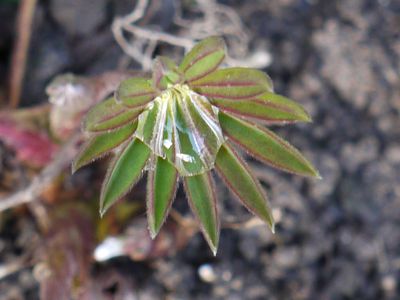 the winter jasmine has finally flowered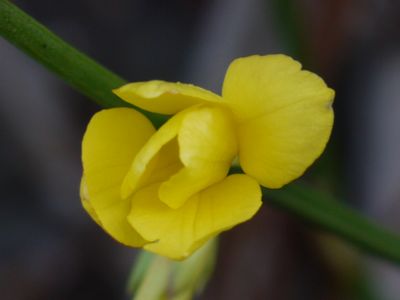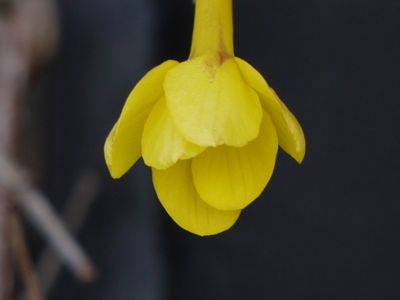 these tiny buds on the ornamental quince are just the size of pinheads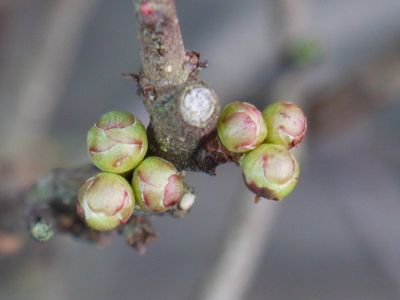 for our Friday cake we had chocolate cupcakes - yum!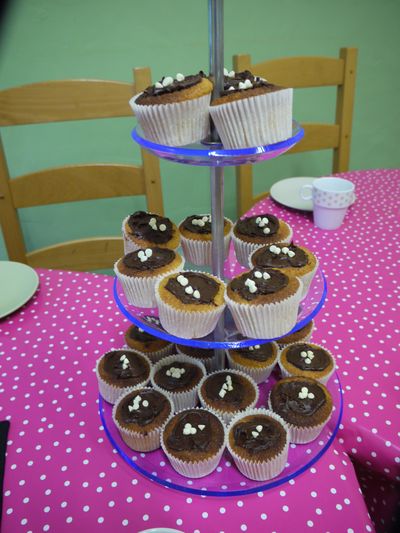 as you know, I don't like white chocolate, so I gave my little bits off the top of the cupcake to Maureen!
the forecast for Sunday isn't too good, so we may not get out for our walk - although I am sure we will still have our sconnage!!  I hope you have a good weekend, love Anne