Hooray, the sun shone this morning and the sky was blue (I won't mention that we had a few flurries of snow this afternoon), so I decided to go out for a walk.  It was such a treat to see the sun shining on the Mintos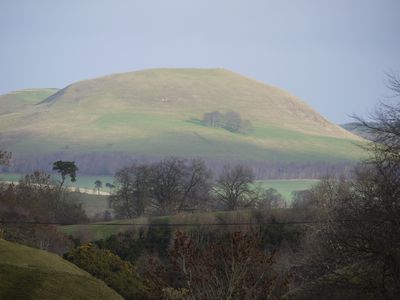 and then  - look what I spotted under a hedge and through a fence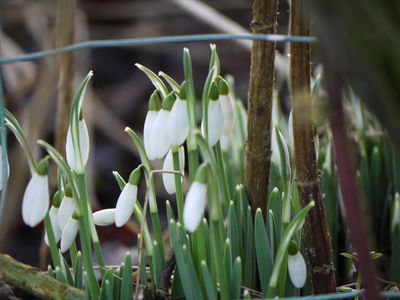 then, further up the road, more snowdrops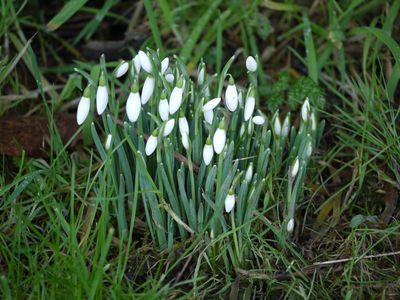 and another view over to the sunny hills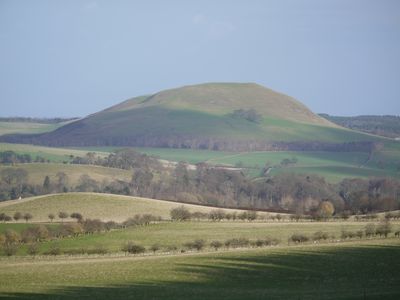 I do like a higgledy piggledy, falling down fence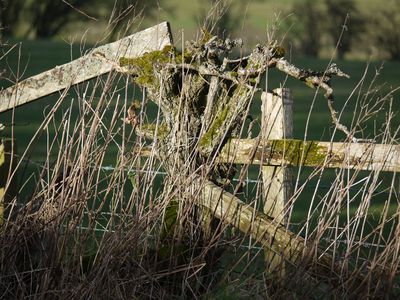 only for you, dear readers, would I negotiate the mud and puddles ........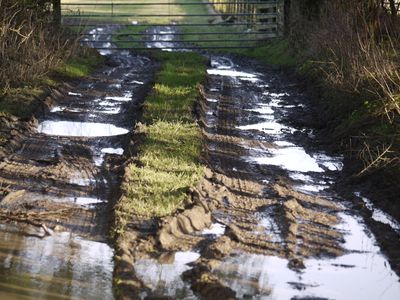 to visit the Jacob's ewes, who will be lambing soon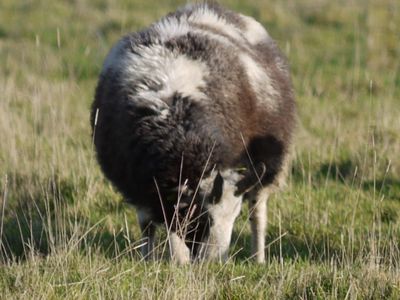 on down the road, more snowdrops gleaming in the sun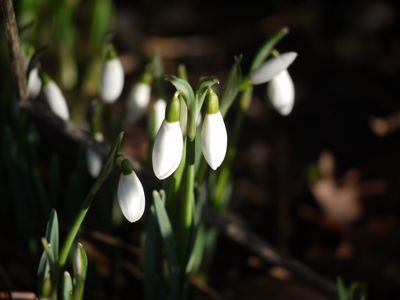 and more expectant ewes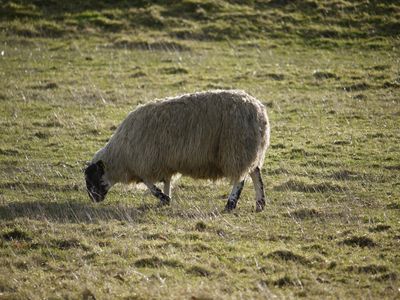 I stopped to take a photo of the moss on a wall, and spotted these tiny mushrooms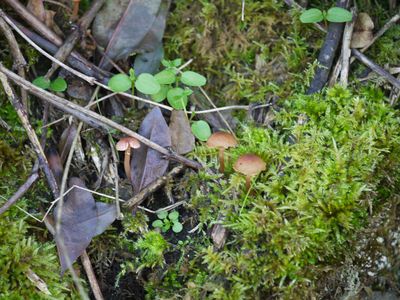 of course clear blue sky means a photo of electrical gubbins!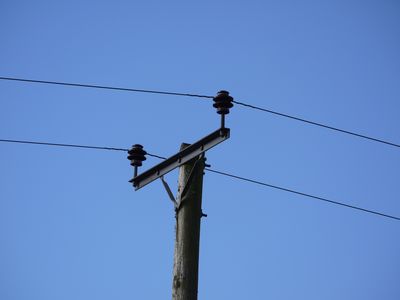 another favourite - an arty photo of a seed head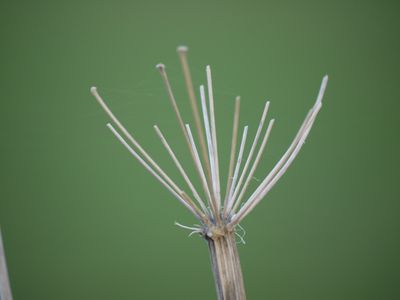 on the way back down the hill, my favourite view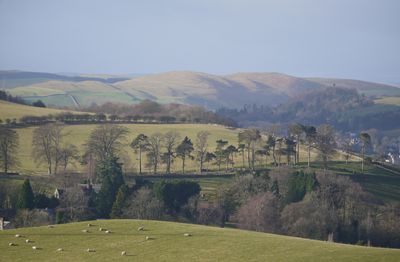 the sun shining on the church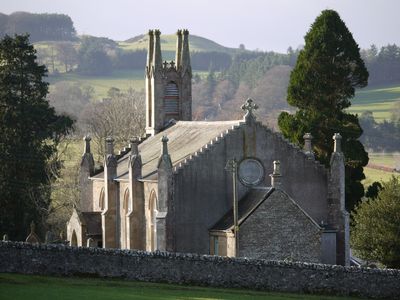 a little wisp of fleece caught on a branch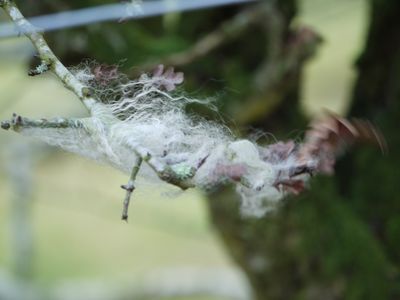 there were no donkeys about, but this fine fellow posed prettily for me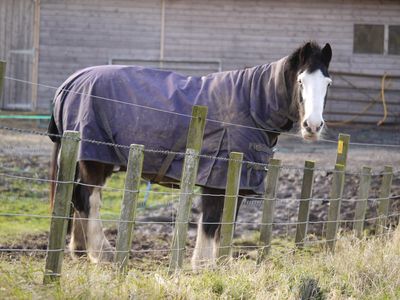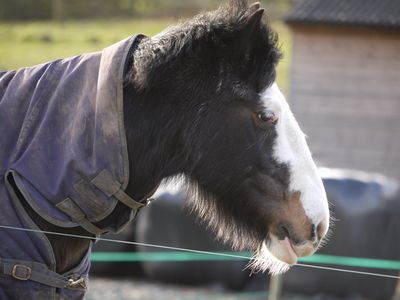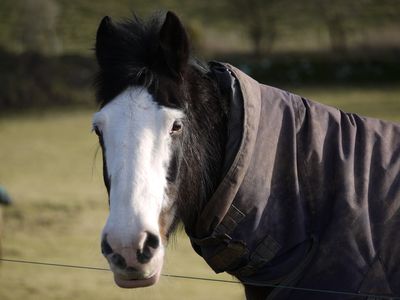 one last photo, the fence that used to be higgledy piggledy, but was replaced last year, reflected in a very large puddle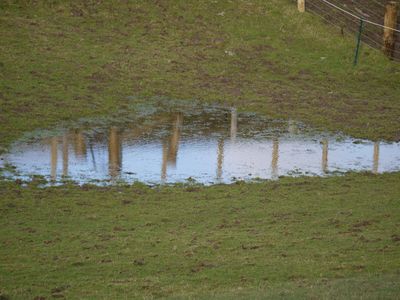 I had to see my doctor two weeks ago, as my sinuses were really bothering me.  As I thought he would, he diagnosed a bout of sinusitis, gave me a two week course of antibiotics, and said to go back in two weeks' time.  So I went back this morning, to tell him that although things had improved a bit, the problem hadn't cleared up completely.  So has has given me another two weeks of antibiotics.  Much aas I appreciate him taking good care of me, there is just one little niggle ........ like many other people, I have been "dry for January".  Not one drop of wine has passed my lips since New Year's Day, so of course I was starting to look forward to enjoying a glass (or two) on the 1st of February ........ but now I will have to wait until the following Thursday, when I finish the antibiotics!!