I glanced out one of the windows at the back of the house this morning ........ and immediately grabbed the camera and headed out into the garden.  Despite shivering with the cold, I managed to hold the camera steady enough to capture the wonderful colours in the sky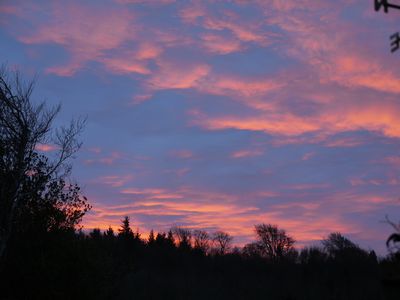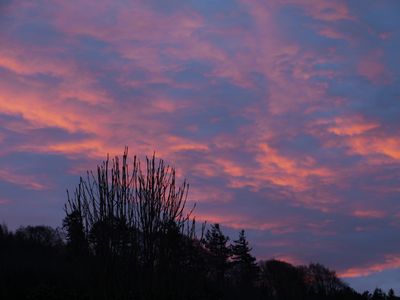 yesterday I made a start to the quilt top for Lucie and Quilts for Comfort.  I put two fabrics right sides together and pressed them - this makes it easier to cut them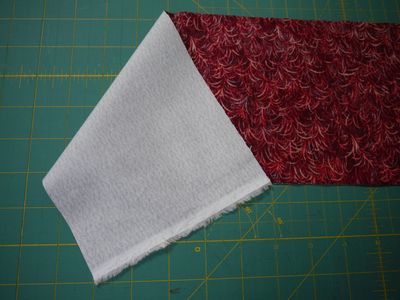 the biggest square that I could cut was five and a half inches, so I cut four of each colour.  I marked a diagonal line on the lighter fabric .......
........ stitched on both sides of the line, then cut along the line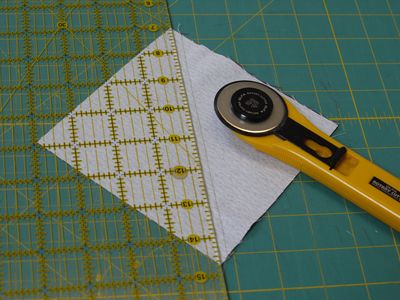 after pressing the seam, the last stage was to trim the square to five inches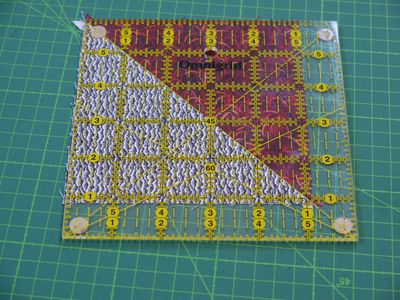 that's when the fun started, arranging the squares on the design wall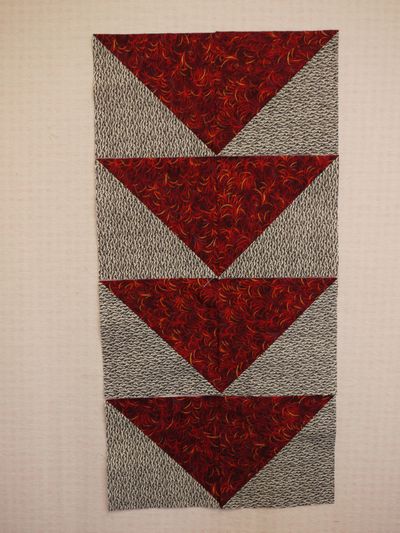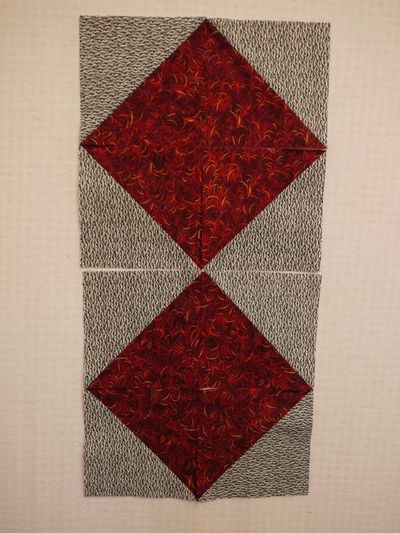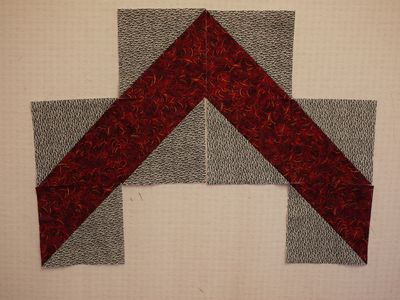 I made a second batch of squares and played some more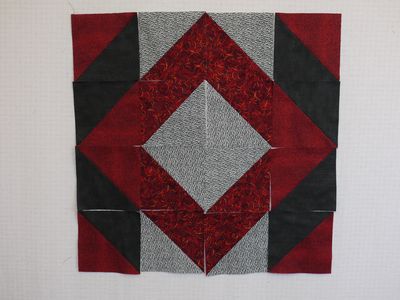 I cut four plain squares and did some more re-arranging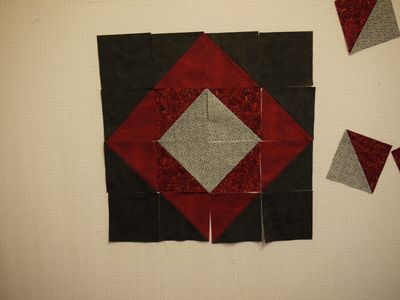 one last change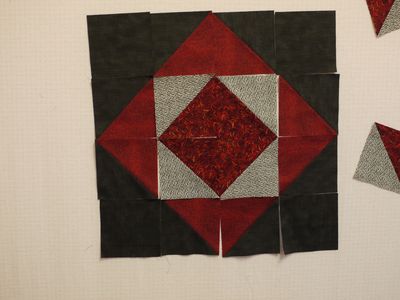 I'm looking forward to making more squares, and playing some more with the layout!
Now for the Friday cake ........ oh yum, it was our favourite apple and sultana cake.  I remarked that the only time we are silent on a Friday is when we are tucking into the delicious cakes that Annette makes for us!
I'm looking forward to my day out tomorrow, doing all things cushiony!  I hope you have a good weekend, love Anne