........ and a busy Monday, so lets get started!  I headed over to Kelso on Saturday morning, with the car stuffed full of all the things I needed for the cushion workshop.  It didn't take long to get set up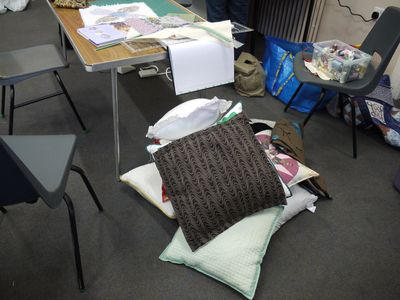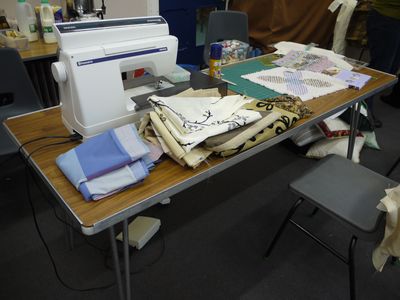 our Chairman Sandra had taken a pile of fabrics, as had I, and after the obligitory oohing, aaahing and stroking of the fabrics, everyone started sewing.  We were so busy, I didn't take very many photos!
Anne Marie cutting out her first cushion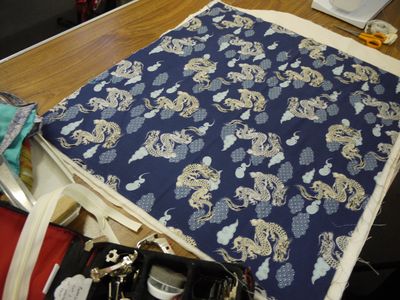 Helen was about to quilt this lovely fabric for her cushion front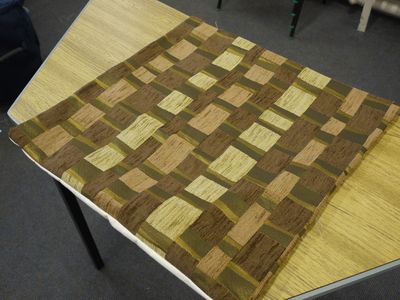 Doreen made this large cushion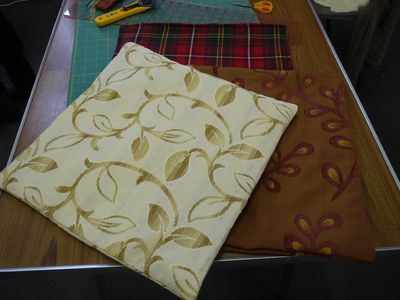 by the end of the day Anne Marie had made three cushions!
but my favourite was this pretty Sunbonnet Sue, made by Valerie.  I shall have to buy lots of tickets for the raffle at our exhibition, in the hope of winning it!
I also showed the ladies another technique, but I'll show you tomorrow, as I have put together a little tutoral.  It was miserable yesterday morning, so again we didn't go for a walk.  We popped down to Sainsbury's to get the Sunday papers, and have a cuppa.  We shared a "skinny" lemon and poppy seed muffin - a lot fewer calories than a scone!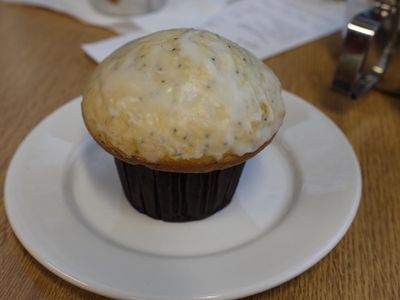 I was busy in the studio in the afternoon, but I'll show you what I did tomorrow.  This morning we headed over to Berwick again, stopping in the Garden Centre on the way for a cuppa and a scone (I have swapped my "fast" day to tomorrow)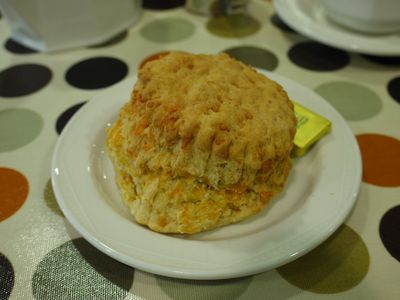 it was a bit wet and miserable, but we had an enjoyable stroll round the town.  We had a walk round the grounds of this old church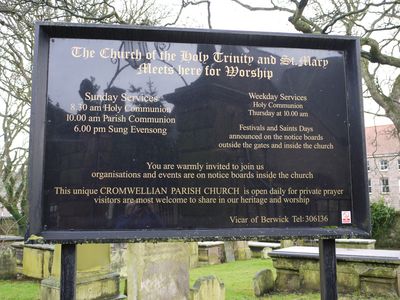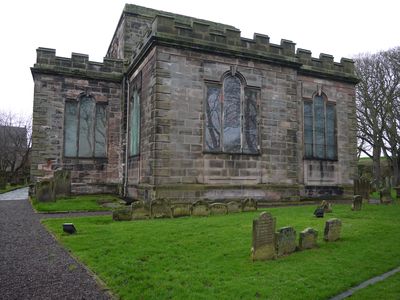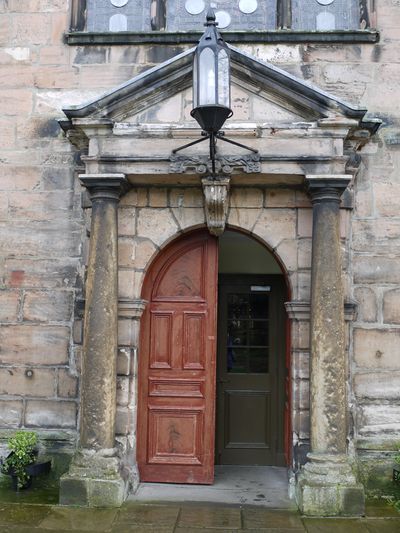 is spring on the way, with blossom on this tree, and snowdrops at the foot of the trunk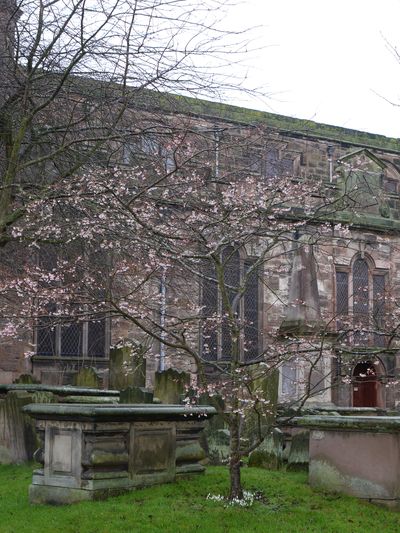 the date on this gravestone is 1763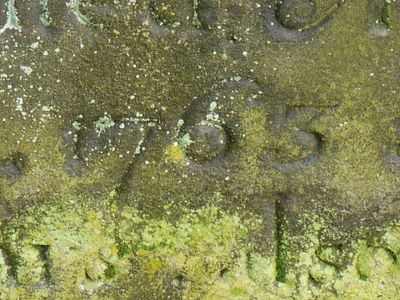 we only had to walk a few yards to admire another church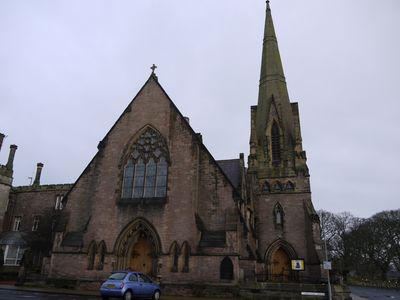 the building next to the church had a seagull on top of every chimney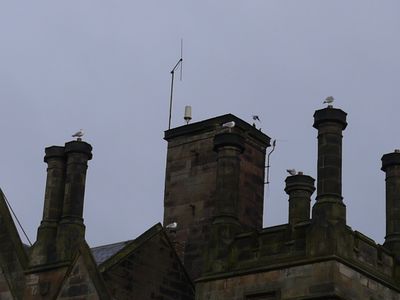 obviously they were admirers of architecture, choosing such a handsome building to sit on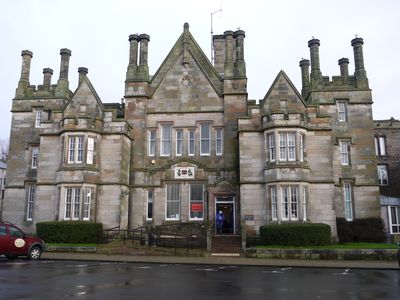 what building is it?  I doubt you would ever guess!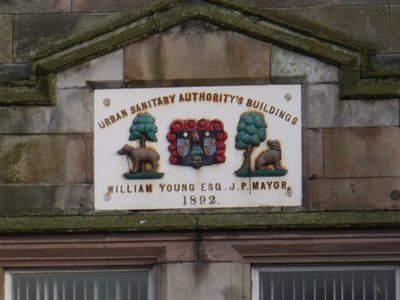 I remembered to look up, and saw these wonderful details on yet another old building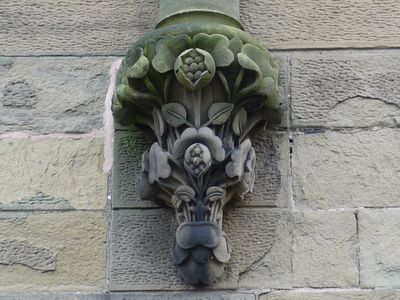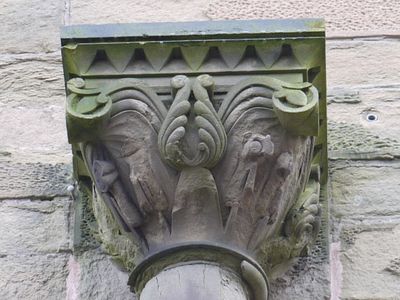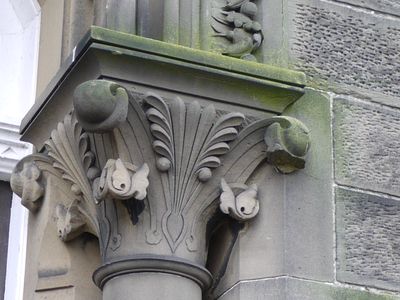 of course after all that walking about taking photos, we needed some lunch!  Delicious butternut squash soup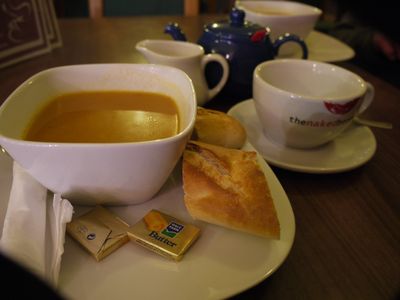 I may have bought something in this little shop!  I'll show you tomorrow