I have been working hard for the last two weeks to catch up on making progress on my remaining UFOs.  First up on the design wall we have my pathetic attempt at Mrs Billings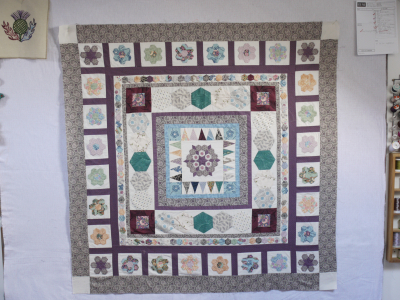 I have finished stitching on the last of the small hexies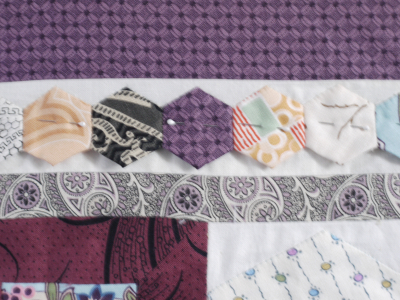 I was going to add these pyramids round the outside, but I decided against it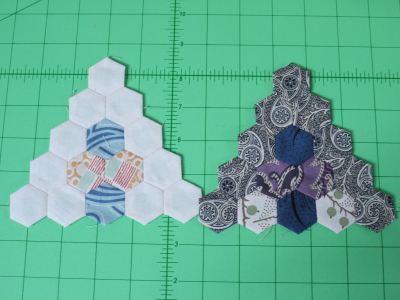 but don't worry, they will be used - I think I will cut squares from these two fabrics and appliqué the pyramids, then stitch the blocks together into a quilt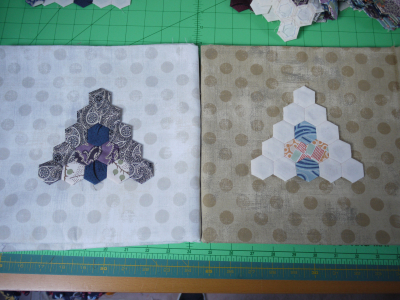 just for fun, I took poor Mrs B with me to The Quilt Shop yesterday, so that you can compare her with Sue's wonderful Mrs B!!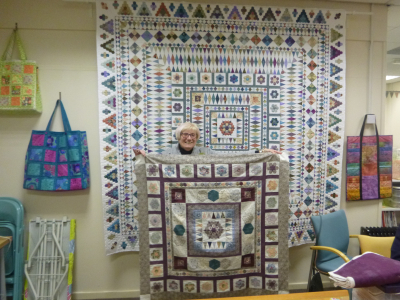 but I do have plans for poor Mrs B ..... I have been watching this excellent DVD, and have more or less worked out how I am going to quilt her, to try to restore a bit of her glory!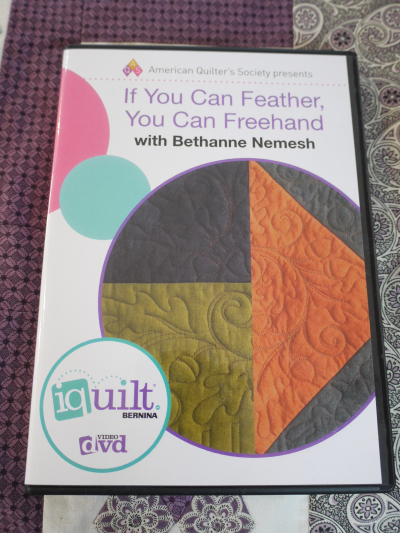 next up is The Aunts' Quilt, which is much to big for the design wall.  I have stitched all the lollipop flowers on the outer borders, and then had to decide what to do with the corners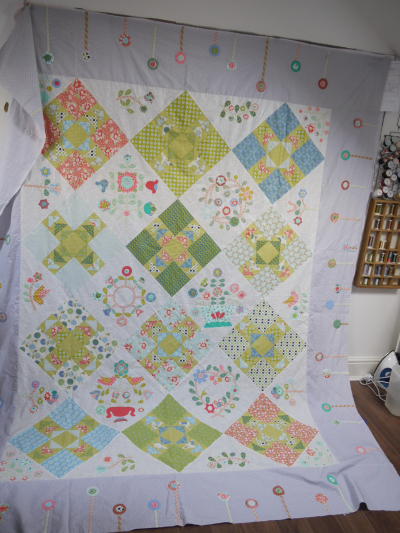 I still had bias and circles left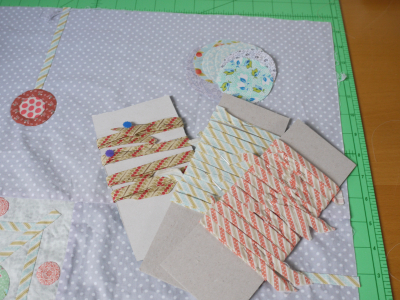 I decided on this layout, and have stitched to first corner and started the second ....... so hopefully it will be finished for the December report (as it is so big, I shall have it longarm-quilted by the lovely Lucie)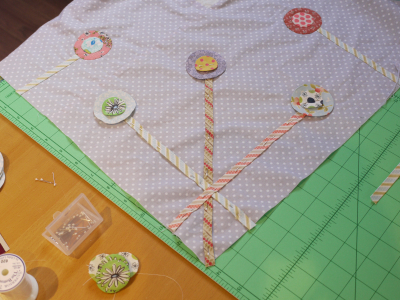 so, on to the last quilt.  I had started quilting the sashing, but I wasn't happy with it, so I sat one afternoon and unpicked what I had done!  I then did a fmq continuous line, which I was much happier with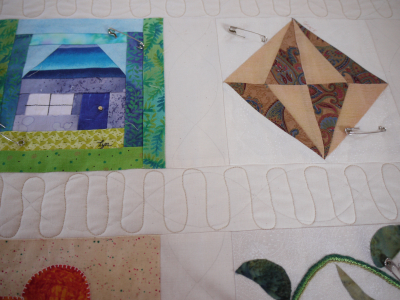 having done all the long horizontal sashings, I then did the short vertical ones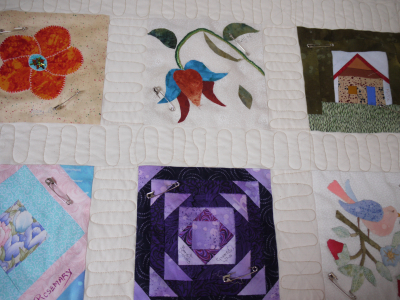 all the quilting done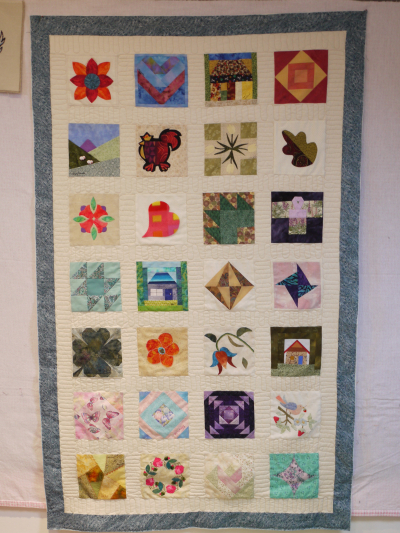 the next stage was to add the binding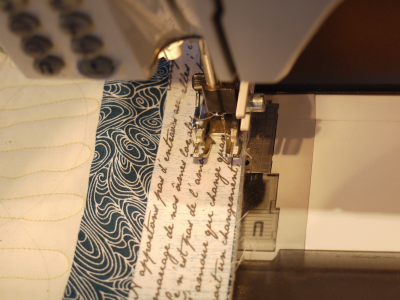 woohoo - the finished quilt!!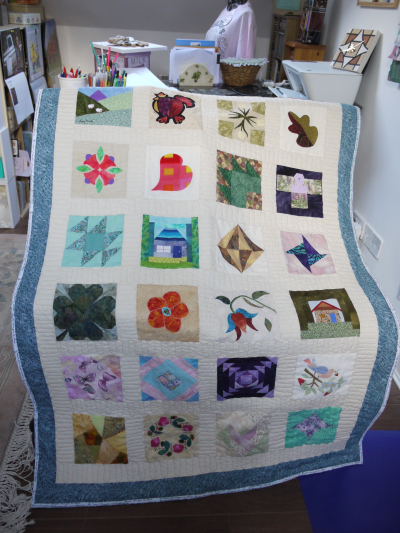 I can't believe that there is only one month left for the challenge ........ and Meredithe and I are planning another challenge for next year (but don't worry, it won't be 18 UFOs!).  Do pop over to Meredithe's blog to see her report, then scroll to the bottom of her post for the linky thing to see what everyone else had been doing (thanks again, Meredithe, for doing the technical stuff!!)
ps - if you are living somewhere really hot and sunny :
a) can I come and visit you?
b) come back tomorrow for snowy photos to cool you down!