Yesterday, we went up to Kelso, as I had an appointment with my lovely hairdresser Melissa.  While she restored my blonde gorgeousness, her puppy Jake snoozed in his bed beside me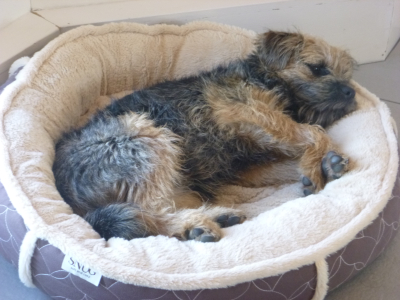 we then went on to the flat, walking over to the town in the evening for a pub supper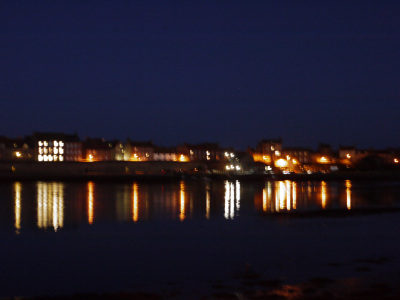 the electrical shop was still lit up, showing off its wares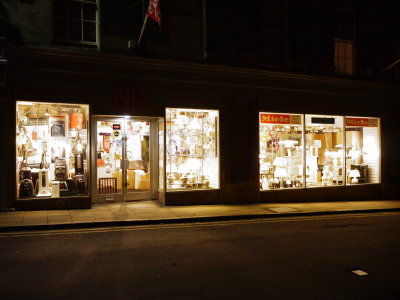 one of our favourite restaurants, Audela, has recently moved to new premises.  It looks very smart inside - I think we will have to go for dinner one night before Christmas
I just liked this doorway!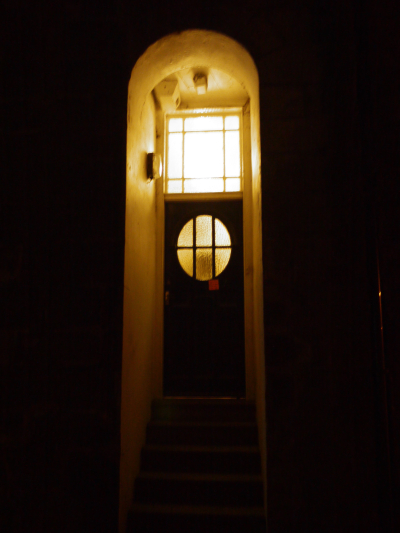 a rather tasty dinner - slices of roast beef, wrapped in Yorkshire pudding, with chips, peas and gravy (Malcolm ate my peas as I don't really like them)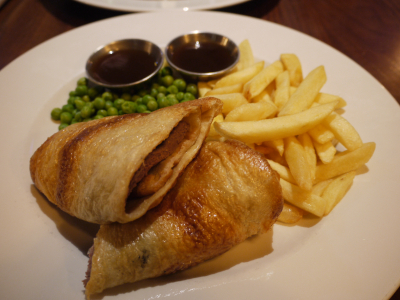 as we walked home, I tried to take a photo of the railway bridge, which is lit up under the arches - as you can see, it was a bit of a failure!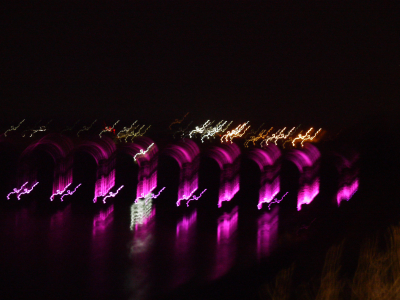 this morning, we walked over to town, pausing to check out the progress of the work on this new restaurant
this is looking through to the courtyard behind a hotel, which is also having work done on it
and then we spotted this - an empty shop being turned into a coffee shop - no doubt we will try it out, so that I can tell you about it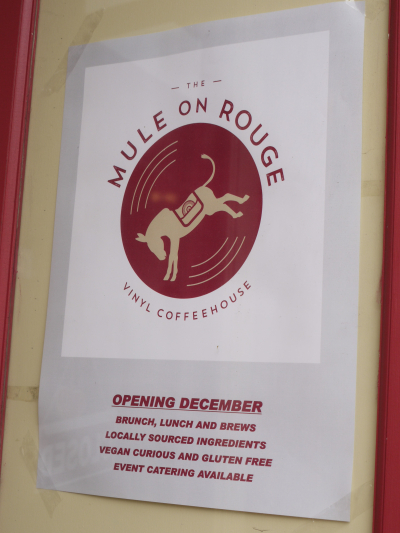 after lunch we went for a walk on the beach, where I had a little play with B&W photos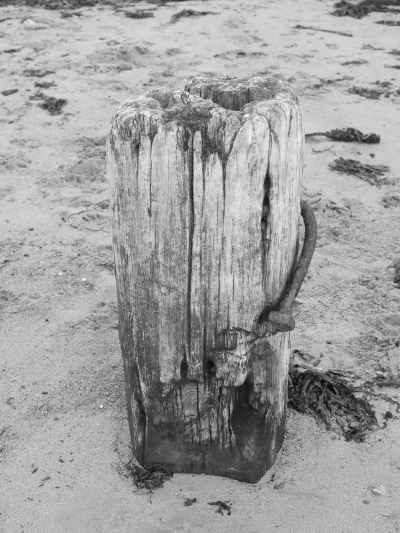 Malcolm, as usual, wanted to take this stump home!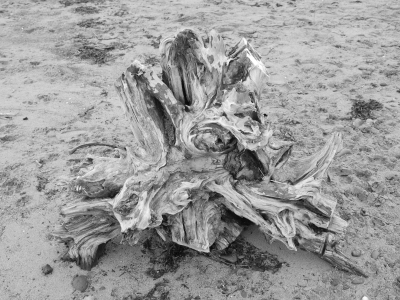 I switched back to colour when I found this little bit of china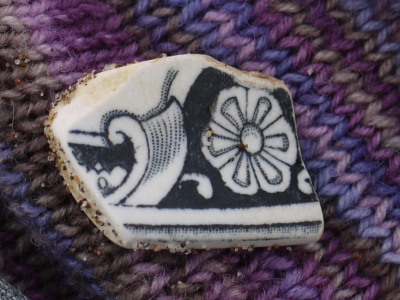 the beach is littered with detritus after the recent storms, but nature has already moved in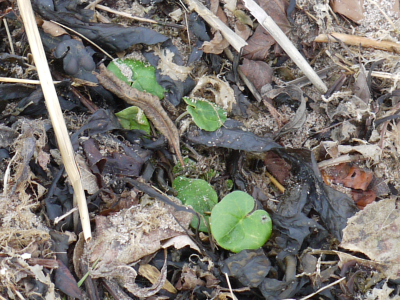 there were lots of bricks on the beach - I could probably have collected enough to build a wall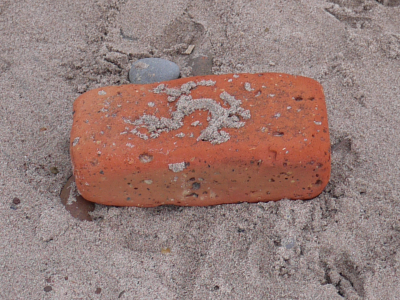 this is just a small tyre, unlike the massive one that was on the beach for a while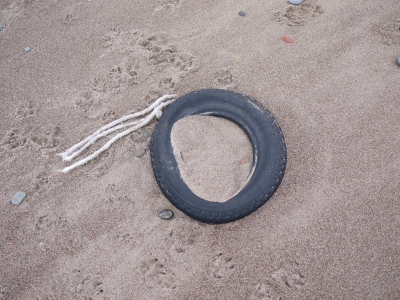 looking over to Bamburgh Castle in the hazy distance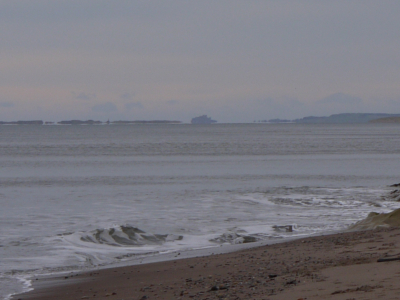 the tide was coming in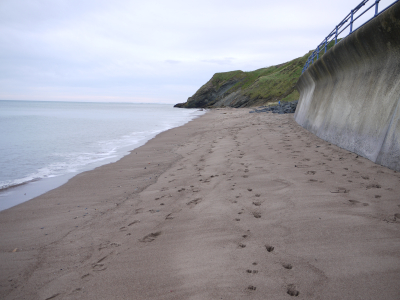 so I had to beat a hasty retreat ......
........ several times while taking photos at the water's edge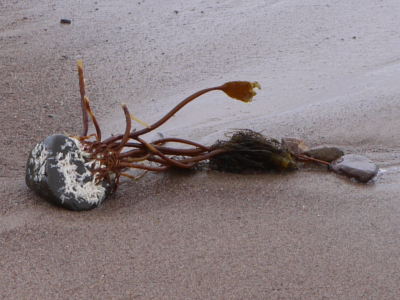 looking back to the lighthouse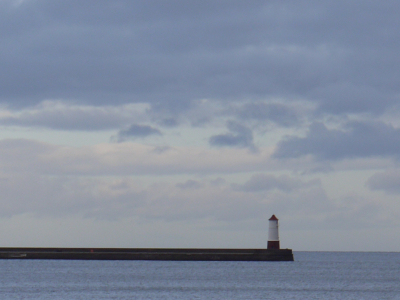 I still have lots of photos left, so I will save them for Monday.  When we were in town this morning, we popped into Café Crema ......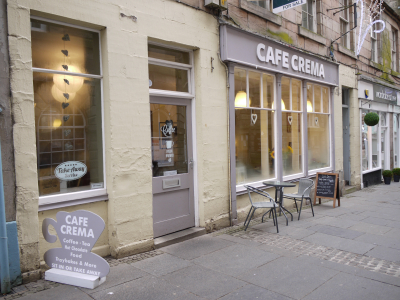 ...... for a cuppa, and we shared an excellent cheese and red onion scone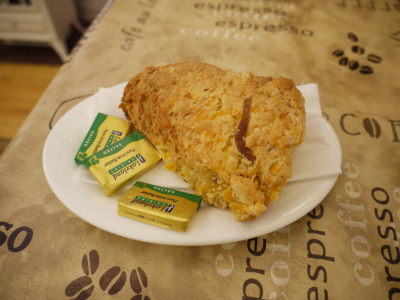 we will be heading back home in the morning, and are hoping for good weather over the weekend, as we still have the last of the spring bulbs to plant.  Whatever the weather, I hope you have a good weekend, love Anne