......... but it is all go for Christmas in the quilting world!  On Saturday we had the second part of the Christmas Whimsy workshop with Lucie.  This shows my blocks all cut to size and my sashings cut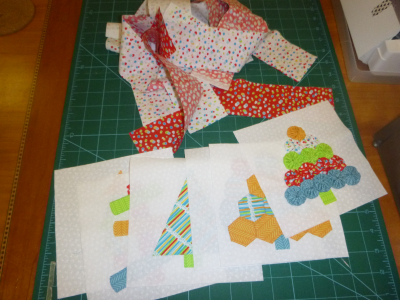 here, we have Christine on the left and Karen on the right, with their interpretations of the pattern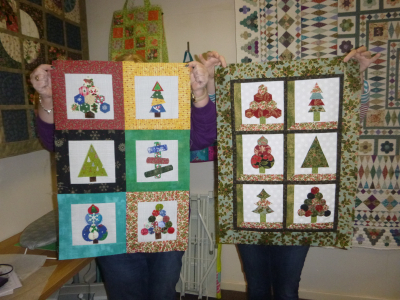 then a little while later, Karen had added her outer border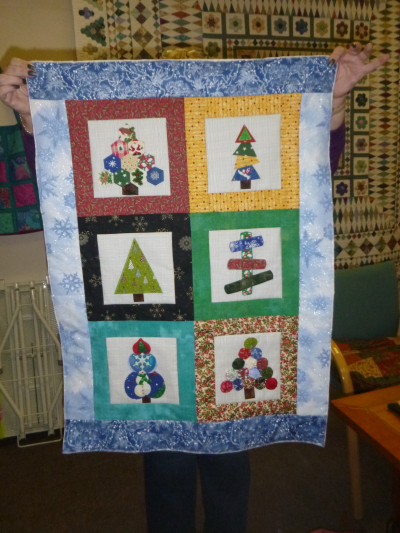 this is Heather with her version - it's always amazing at workshops to see the variety of colours that people pick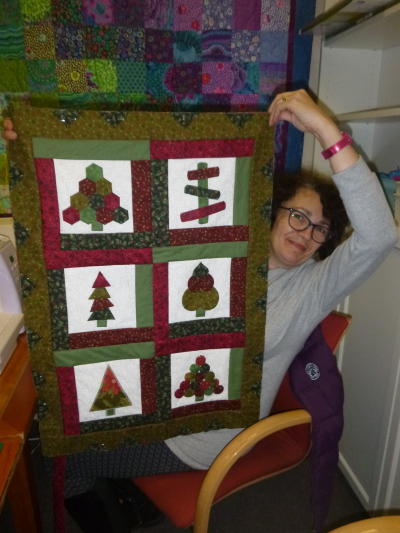 at home on Sunday, I assembled my top ...... using a somewhat different layout from Lucie's original design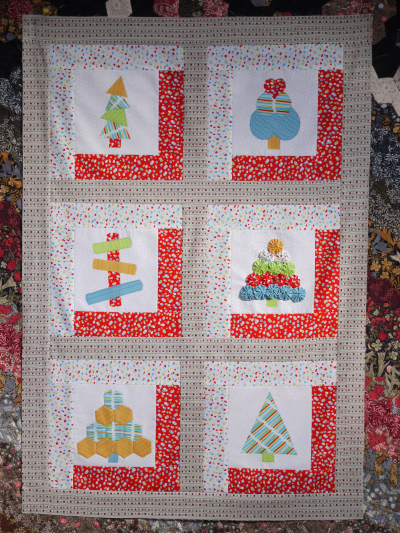 then yesterday, I quilted in the ditch round the blocks
next, I will trim the quilt and add prairie points before doing the binding.  Then the fun will start, adding lots of bling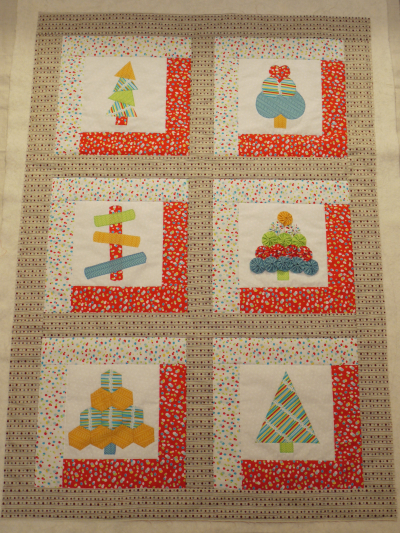 at The Quilt Shop today, it was a busy Wednesday session.  Sonia had brought in her finished snowman cushion cover to show me - she is quite rightly delighted with it.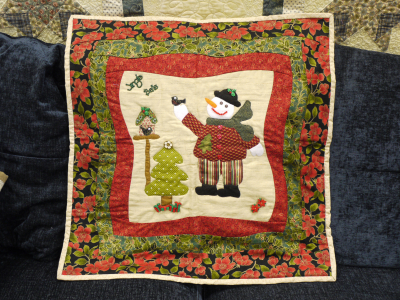 Hollie is going to turn this cute tractor block into a little wallhanging for her gorgeous little boy Gideon (although I did say she should have put yellow centres in the wheels, so it would look like my favourite John Deere tractors!)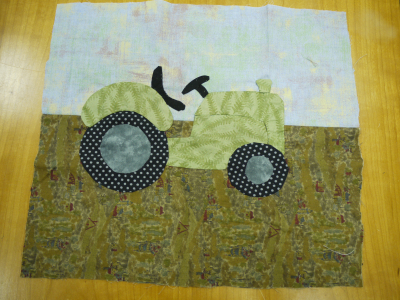 Avril was finishing off this delightful crochet reindeer
I did try to keep it after I took the photos!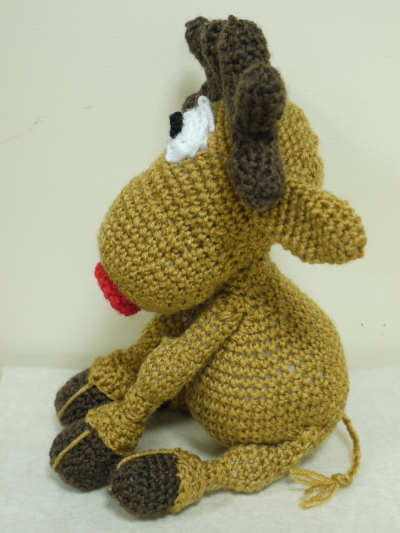 I took these last two photos on Saturday morning.  They aren't very clear as I was hiding behind the curtain, which was reflected on the window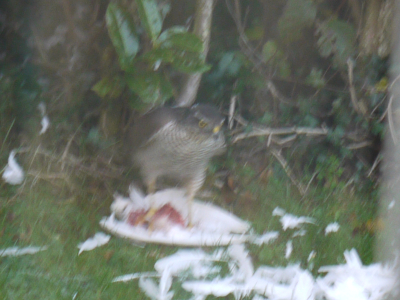 as I tried to slowly move to get a better shot, you can see the sparrowhawk looking right at me!  It promptly picked up the carcass and flew off.  All that is left is a sad little pile of feathers.