The seats of our dining chairs had started to look a bit grubby - but then we did buy them when we lived in Indonesia, and we have been back home for 17 years!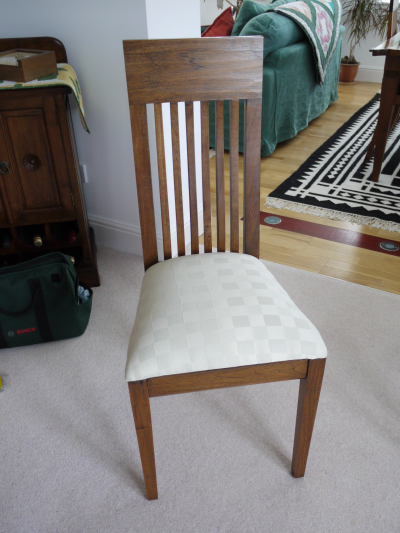 so Malcolm assembled a few tools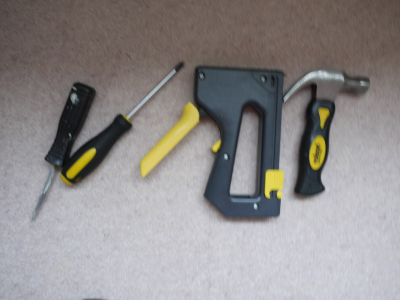 and removed the seats (the wine cupboard is Indonesian too)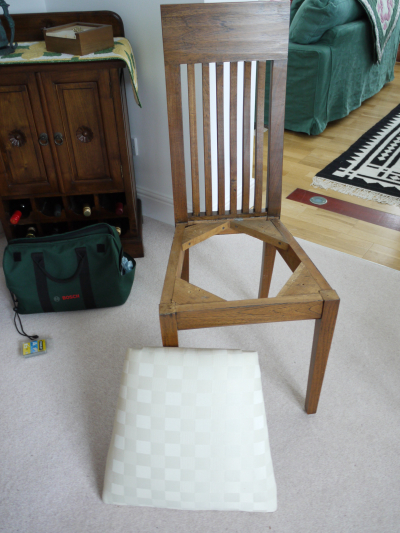 this beautiful furnishing fabric was an absolute bargain at £7 a metre! (the couch is also Indonesian)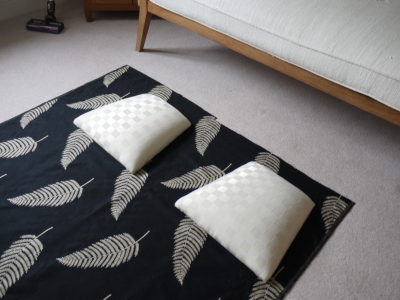 the fabric cut to size, with a generous margin to turn under the seat
the first stage completed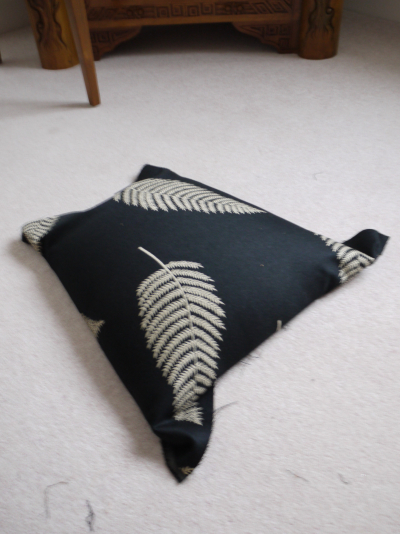 and the finished seat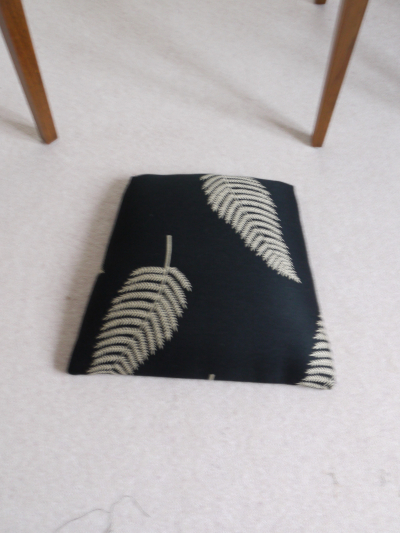 a very smart revamp of the chairs, for a relatively small expenditure ....... and they go well with the rug!