Yes, I know that it is almost the middle of November, but Meredithe had technical issues with her internet connection that went on for two weeks, so I am only now doing my October report.  To start, I have a finish!!  The owl wallhanging is finished - now I need to find somewhere to hang it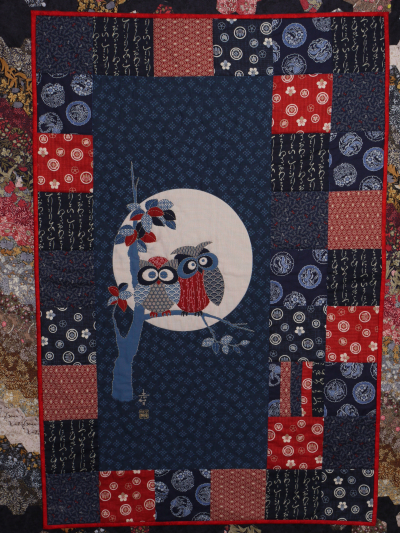 lurking behind the owl on the design wall, is the William Morris hexie wallhanging.  I have finished sewing on the hexies round the border - now I have to decide how to quilt it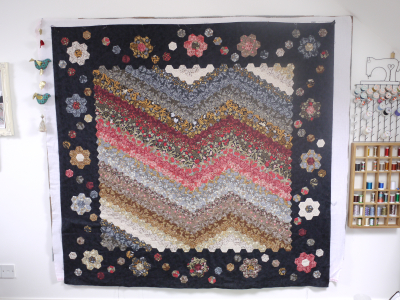 and despite my best efforts to use them all up, I still have a pile of hexies left over!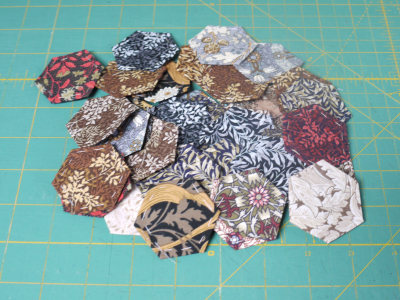 and now for the Goodbye Quilt.  I was given these blocks by the members of Greenpark Quilters, when I left the group in 2006 when we moved to Hawick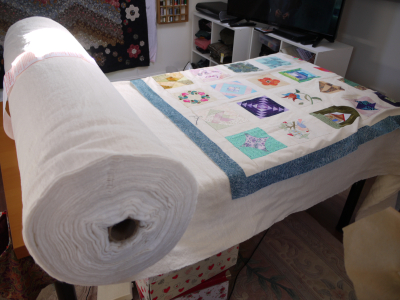 I had made the blocks into a quilt top some years ago, but had never got round to quilting it
so I have finally made a start to the quilting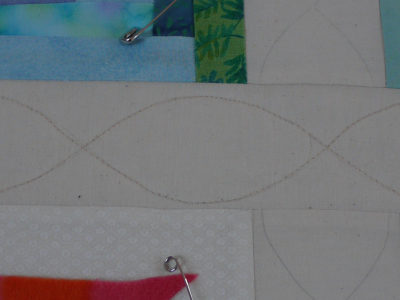 wouldn't it be nice if this was finished for the November report!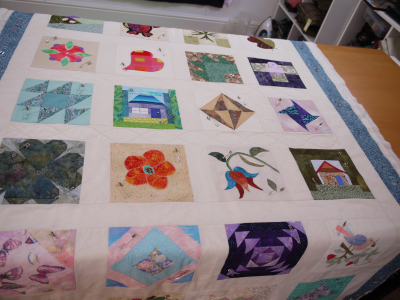 I have also been working on the Aunts' Quilts, but I don't have a photo!  To see what everyone else has been doing, pop over to Meredithe's blog, and scroll down to her report, where you will find the linky thing.  I'll be back on Wednesday with some photos from the Christmas Whimsy workshop with Lucie on Saturday.