I took these photos this morning, standing on the front doorstep.  First, the horses in the field across the road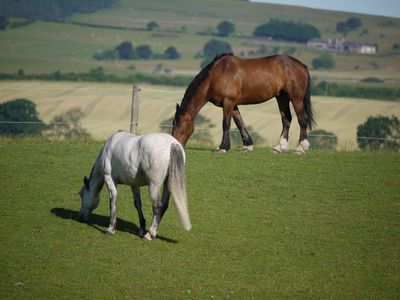 then, turning slightly to my right, the Eildons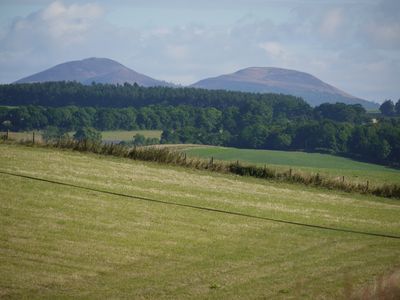 a litle bit further to my right, fields and a higgledy piggledy fence
round a little bit more, and I should have had a view of the Mintos ....... but these trees have grown so much since we moved here almost seven years ago that you can only just see the top of the hills
 just after taking the photos, we set off for Longframlington, and Anne's shop.  It's good when Malcolm goes with me, as it means I can take some photos of the scenery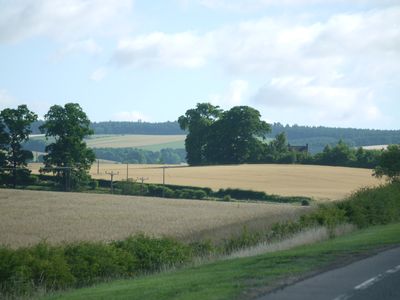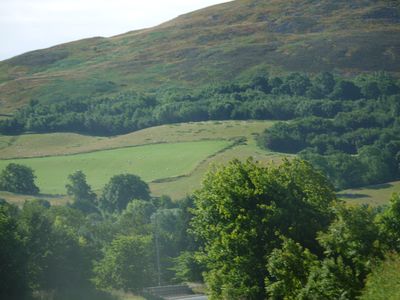 there would have been more photos, but it is a rather bumpy road, and several of the photos were blurred or showed the sky, as the car bounced just as I clicked!
It was with great excitement that I hung Country Cottages on the wall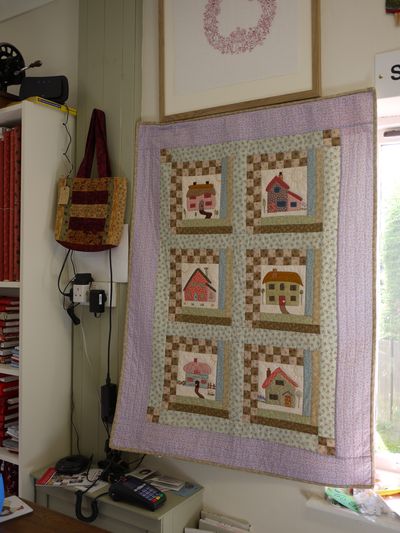 and I was even more excited when a customer came in, looked at the wallhanging and not only wanted the pattern, but wanted a kit as well!!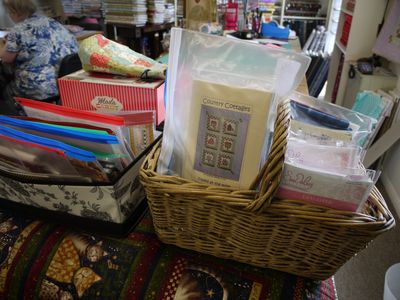 then one last thrill, hanging the patterns on the stand!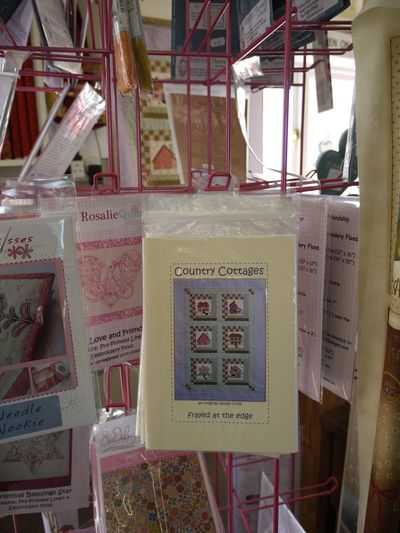 Ruth and Annie were busy completely rearranging the fabrics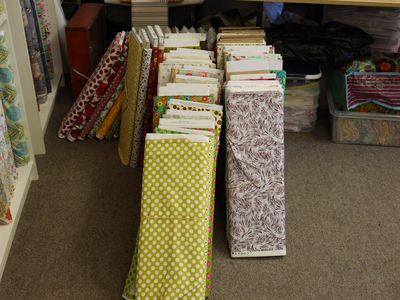 after a great deal of discussion and huffing and puffing carrying bolts (which are surprisingly heavy) from one end of the shop to the other, here is just a little bit of the new arrangement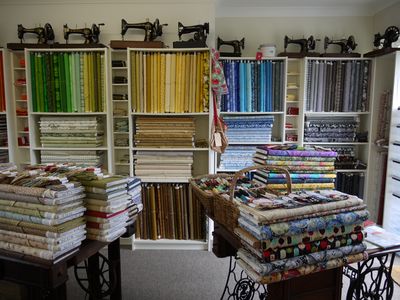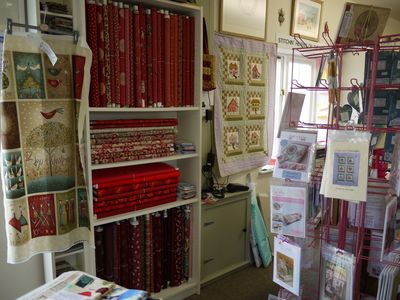 only one bit of sewing to share - Susan was working on her version of Lilly Pilly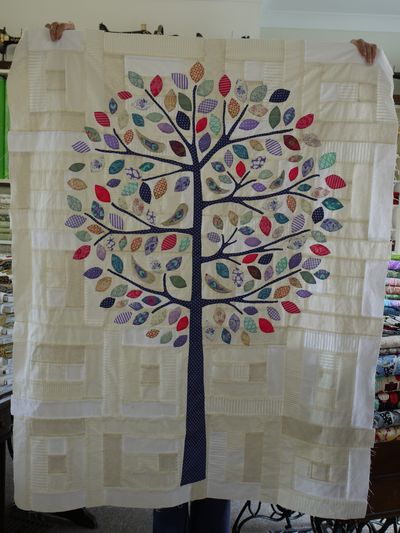 and to finish - when I went through to the kitchen when I got up (at 6.30), there were several starlings sitting on the birch tree in the front garden.  By the time I grabbed the camera, there was only one left on the tree ........ and the camera was on the wrong setting!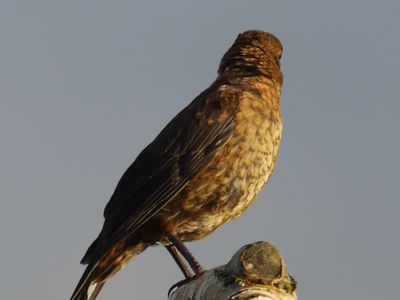 ps - did I accidently buy some fabric - come back tomorrow and I'll tell you!
<