Stuart and Alison had already arranged to come down for a visit on Saturday, staying over until Sunday, then on Monday Stuart phoned to say that their friends Fraser and Lynsey had asked if they could come too.  No problem, but when I looked round the studio yesterday, I thought perhaps I ought to tidy up a bit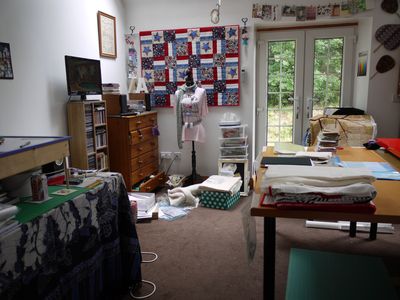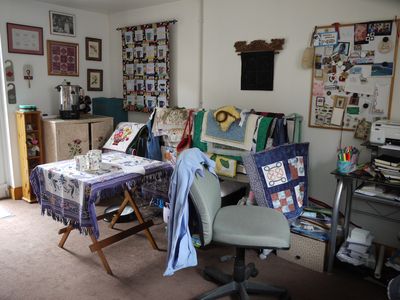 I might even have to vacuum the carpet!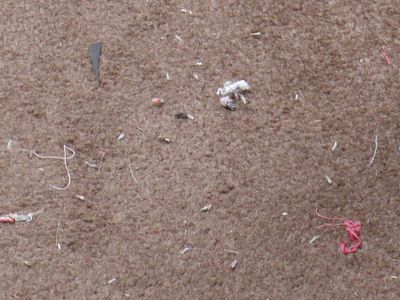 after surviving my visit to the dentist (I was very brave and didn't cry or scream!) I decided to treat myself to a nice lunch!  I went to the Damascus Drum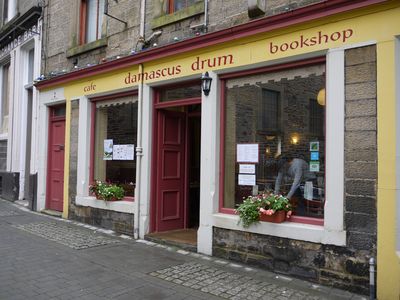 it looks as if I was the only customer, but there were people behind the partition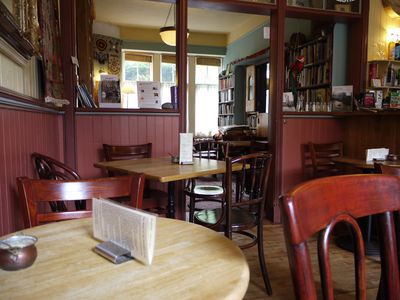 I always have the same thing when I go to the Drum for lunch - the ploughman's bagel.  Of course Malcolm is usually with me, so I share the cheese with him, but I just had to eat it all myself yesterday.  I love cheese, but of course it is high in fat, so I try not to each too much ..... although I am supposed to have lots of dairy in my diet for my thin bones.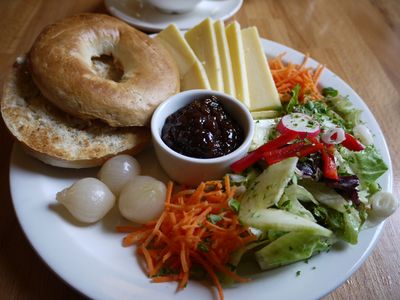 On the way back to the car I walked down to the river to take some photos of the low level of water.  When you see it this low, it is hard to believe that when it floods it comes up so far that the house on the left has raised the height of their garden wall to keep the water out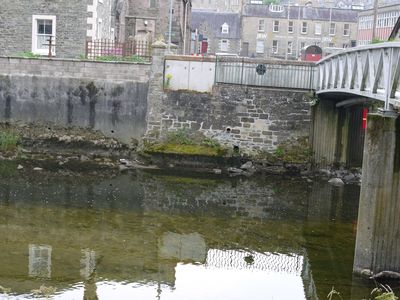 this gate is closed to contain flood water
but yesterday there was so little movement in the water that there was a wonderful reflection of the bridge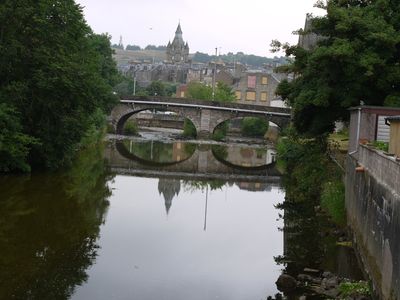 I have been doing reasonably well not buying magazines, but this new magazine came home with me yesterday.  I have been doing so much sewing recently that I have neglected my needle felting, but I hope to get back to it soon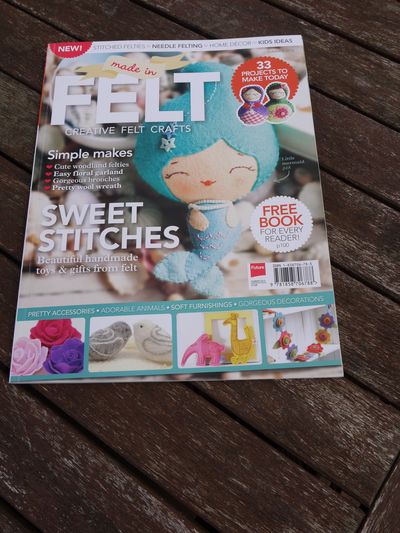 I have also doing quite well not buying books, but I'm justifying buying this one as there are projects for Malcolm as well as me ...... and of course it's using up junk, rather than buying stuff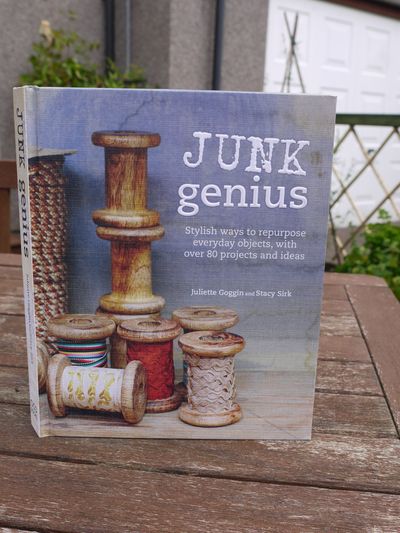 and now, the sewing update.  I have been beavering away on Country Cottages, finishing the machine quilting on the blocks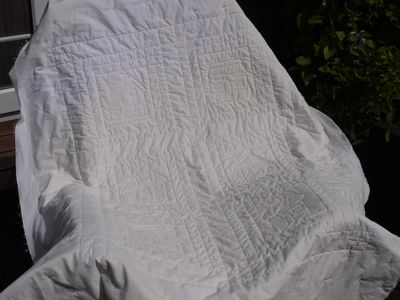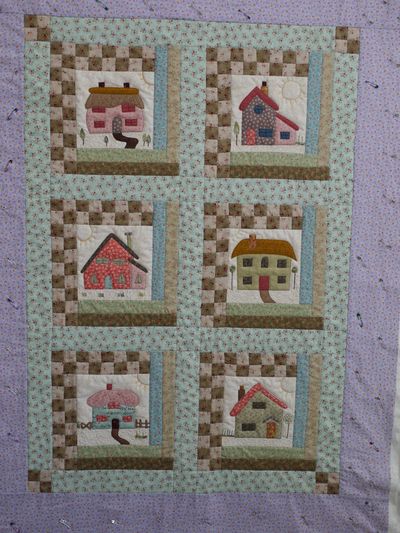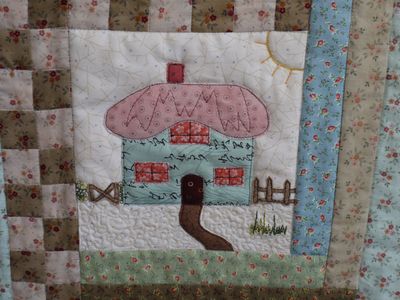 the next job was to quilt the outer border.  I set up the quilting guide, so that the lines of stitching would be 1" apart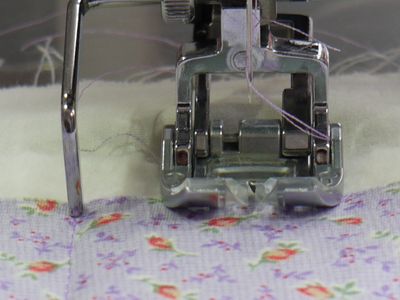 it didn't take long to quilt the four sides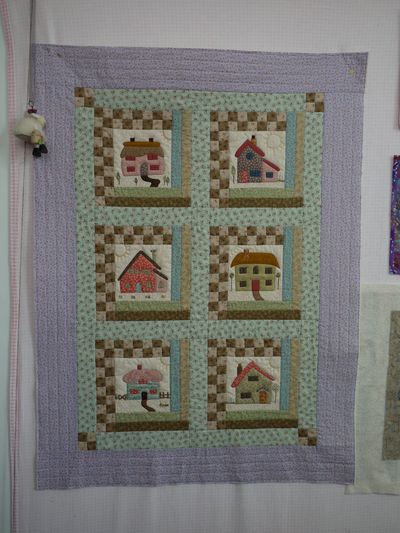 this afternoon I added the borders to "home is where the heart is" - this is the second version of this block, as this one is a sample for Anne.  The next job is to quilt it - then comes the really difficult part - writing the instructions!!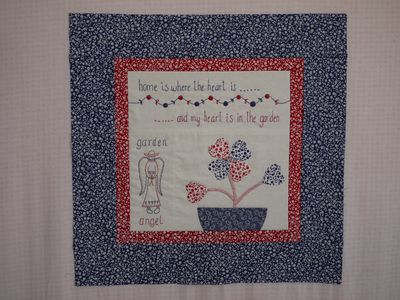 this has been quite a foodie week of blogging - and there is more tomorrow!  Here is a sneak peek