..... falling out of the sky?  I think I know what it's called, give me a minute, I remember ...... it's RAIN!!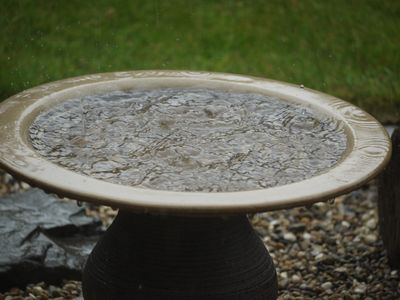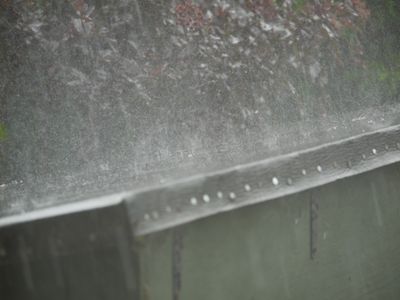 yesterday afternoon was spent in the kitchen cooking.  I started with a large batch of beef curry, which will be frozen in portions for "fast days" (I've now lost almost a stone!!)  I started by slicing and dicing red onions, green and yellow peppers and celery, which I then cooked gently in a non-stick saucepan, using no oil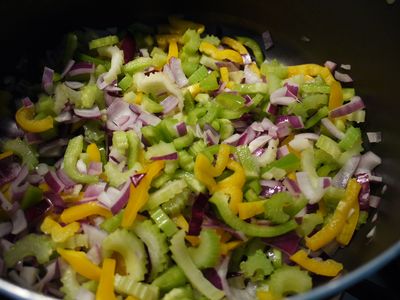 as I have to work out all the calories in the curry, these little frozen portions make it a lot easier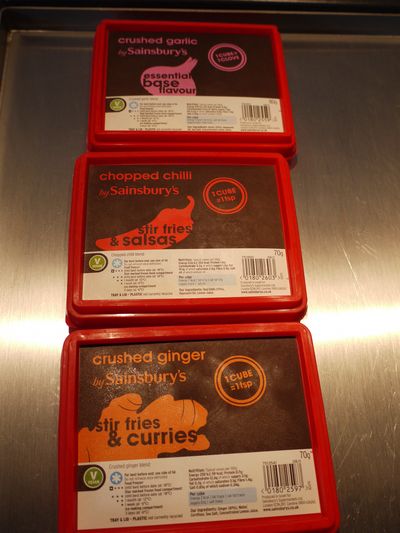 while the veggies were cooking, I prepped the salad for last night's dinner - we had fresh herb omelettes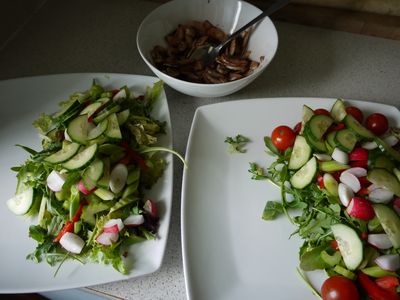 I added the beef in batches to brown it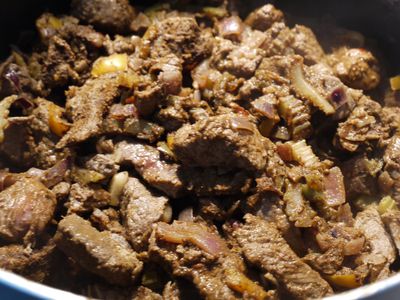 the next stage was to add the spices and seasonings
after mixing it well, I let it cook for a few minutes, to cook out the rawness of the spices, then added the final ingredient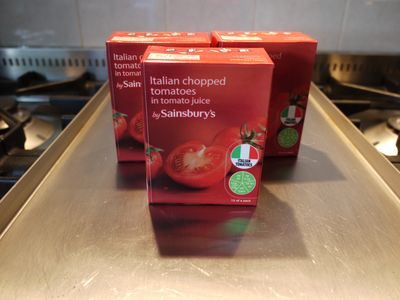 I then left the curry to simmer for a couple of hours until the meat was tender.  Once it had cooled I divided into five lots of two portions and popped them in the freezer - curry definitely tastes better after it has been in the freezer!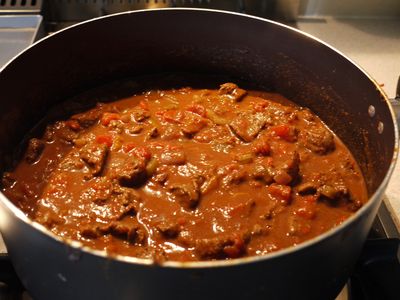 next I made some rhubarb and strawberry jam.  Haing washed the fruit (250g of each), I sliced it up and put it in a large glass bowl - you don't have to add any more liquid, the little bit water from washing the fruit is enough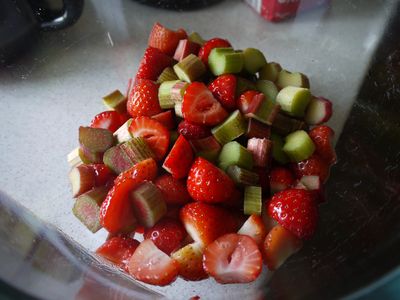 I zapped it for five minutes in the microwave, then stirred in 500g of jam sugar
I zapped it a bit more in the microwave until setting point was reached, then put it into jars.  Next I reached for my go-to book for basic recipes - Delia never lets me down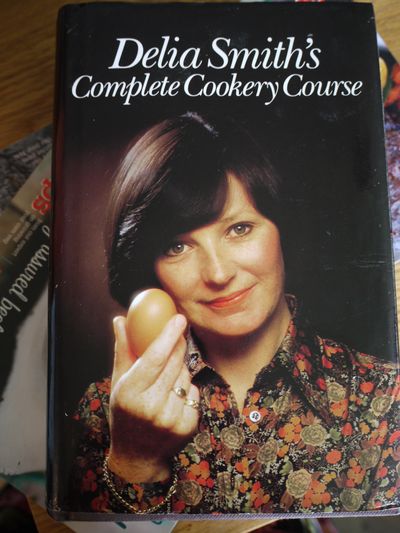 I don't make lemon curd often enough to remember the quantities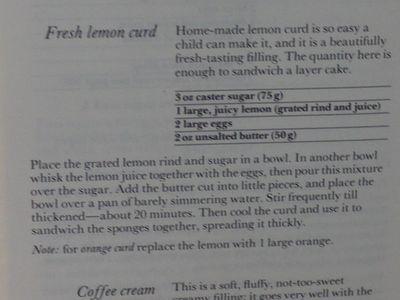 it's very easy to make - and all that stirring is good for the arms!
four jars of jam and (almost) two of lemon curd waiting for labels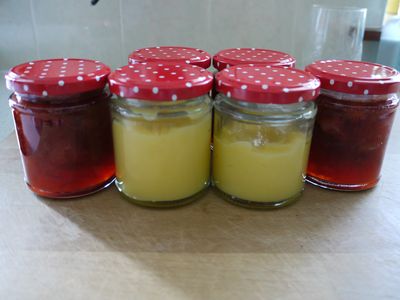 Malcolm has, as ever, been busy in the garden.  This is the start of his latest project ......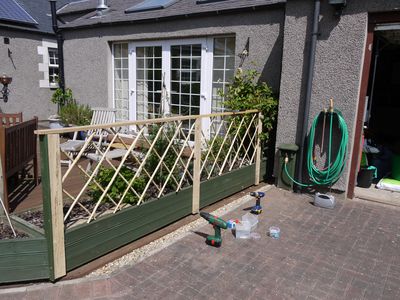 and this is it finished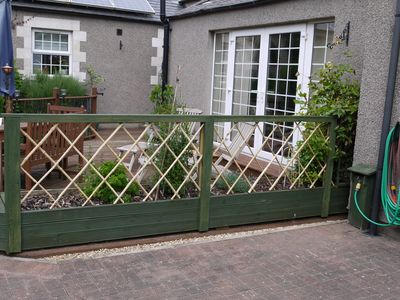 the plan is to grow a climber on it, to screen the hose and the garage from view when we are sitting on the deck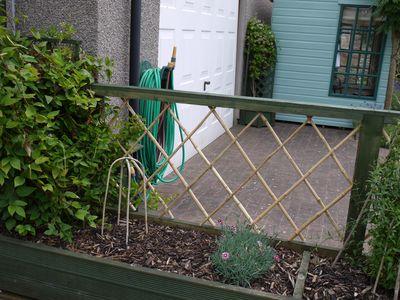 you must have sent me lots of positive vibes, as all I needed done at the dentist was a scale and polish!  I'll tell you about what I did after the dentist tomorrow, and I'll also have a sewing update.