As usual we went to Hawick this morning for a cuppa, and as we meandered back along the High Street to the car park we decided to have a detour to where we often see a heron.  It was more in hope than expectation, as we haven't seen any herons on the rivers (Teviot, Slitrig and Tweed) for weeks ......... but there he was!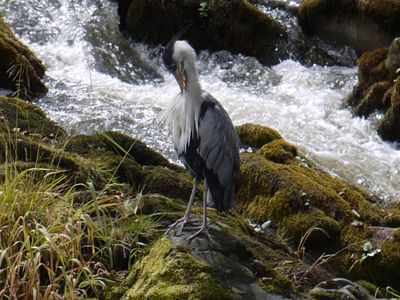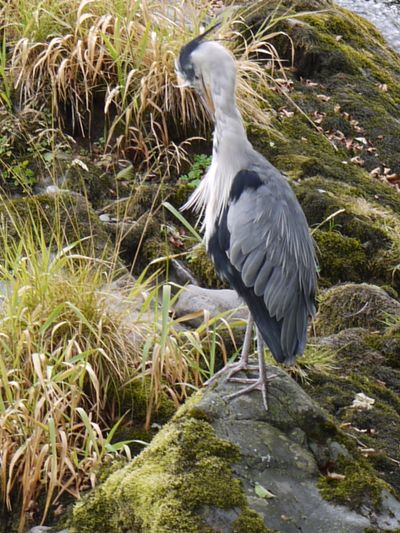 several of you guessed that yesterday's photo showed Malcolm's pizza oven ....... but the first thing he cooked wasn't pizza!  It can also be used as a barbecue and a smoker, so he decided to hot smoke the salmon for last night's dinner.  Yesterday's photo showed the kindling - once that was burning well, he added some ash logs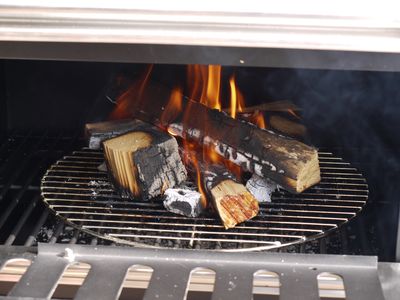 once it was at the required temperature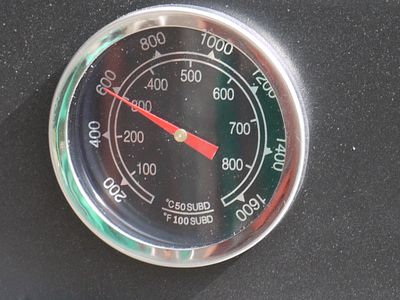 he added some maple wood chips for added flavour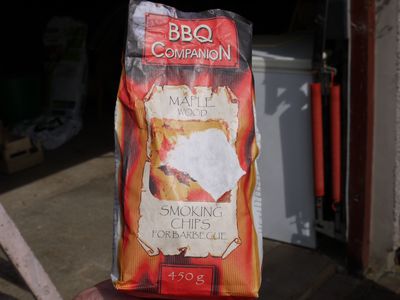 a quick peak to see the salmon cooking in the smoke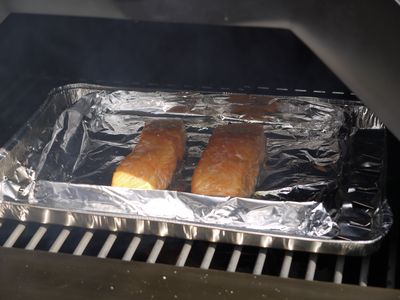 we had the salmon with cauliflower cheese.  It was delicious - succulent and flavoured with the smoke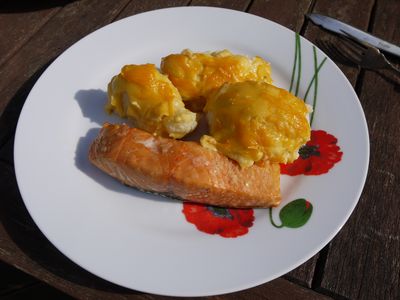 did you notice how orange the cheese sauce was?  That's because Malcolm used some of this fabulous cheese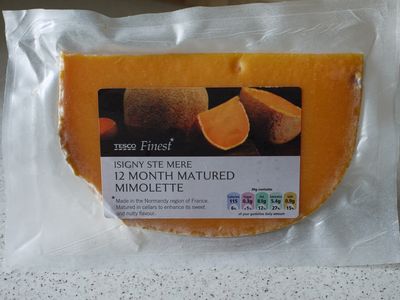 while Malcolm was busy with the salmon, I got out this packet of pizza base mix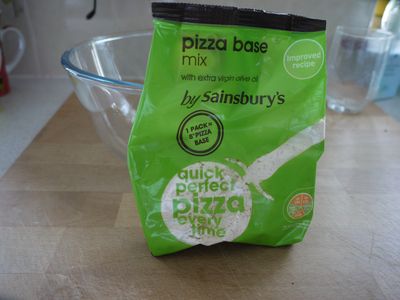 and after five minutes kneading, left the dough to rise
once we had eaten the salmon and cauliflower, I topped the pizza base with some olive oil and garlic salt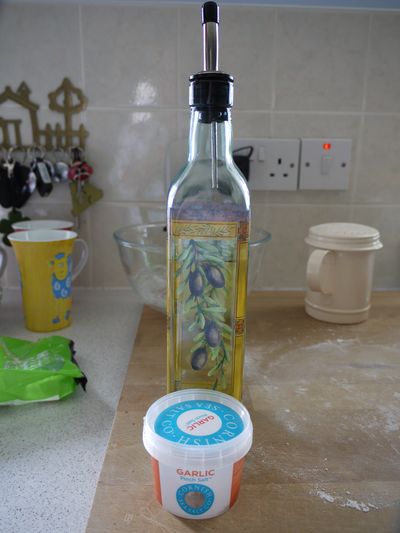 we the had a bit of a problem transferring the pizza on to the pizza stone in the oven, so there are no photos of that stage.  Next time we will make small pizzas to make it easier.  So, our first (sort of garlic bread) pizza ....... it's not pretty, but it was delicious!  It might have been a rather strange order to eat dinner, but we enjoyed the salmon and the pizza - the oven has been voted a big success!!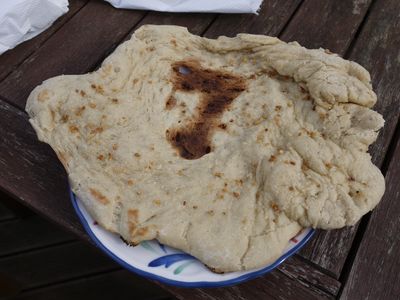 I've mentioned before that it is handy being married to an engineer.  Today I looked out Malcolm's set of French curves, which he has had since he was at university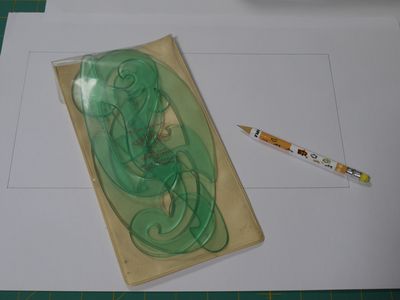 but you will have to wait until tomorrow to find out what I was doing!