Do you remember Margaret's very cute penguins?  She had promised to bring them back when she finished the quilt top so that I could take photos to share with you
it was hard to pick some for close-ups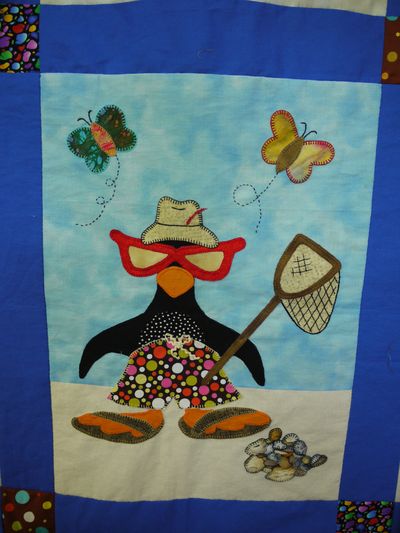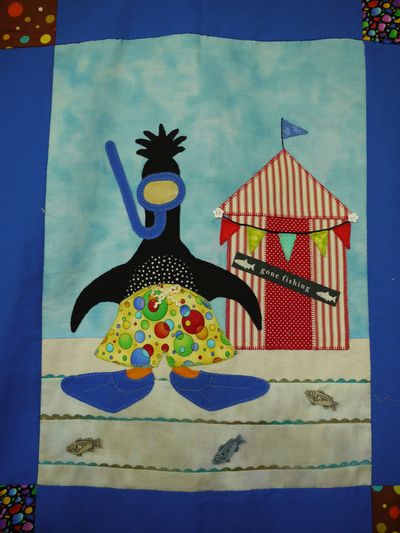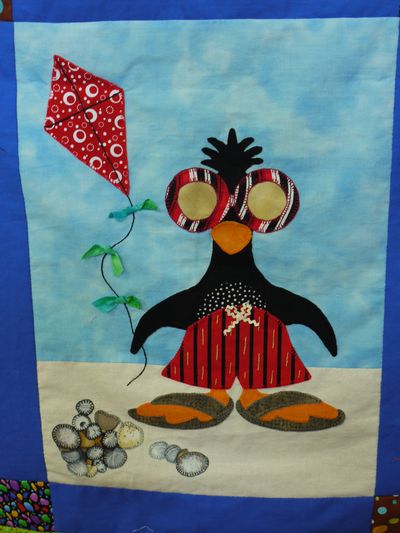 Margaret has now started work on a quilt with cats.  It has been well documented on this blog how I feel about cats, but I suppose I will eventually show you photos!!
So what was I doing with the French curves?  I have been very remiss this month with my block for Lucie's "A is for applique" challenge, so yesterday I sat down in the studio to put on paper the idea I had bubbling in my brain.  I wanted curves for the flower stems, so instead of drawing them freehand, I used the French curves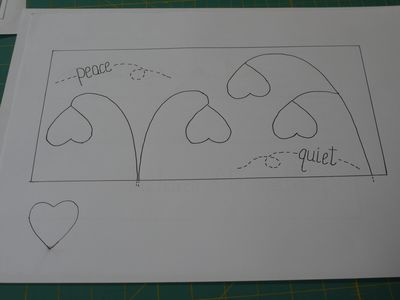 this is the wording, which will go above and below the flowers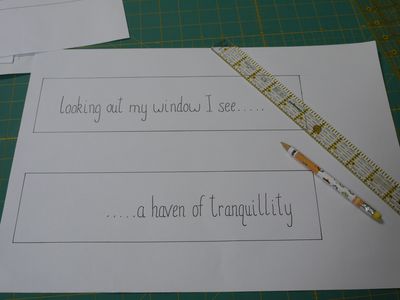 I don't think I have ever written "tranquillity", and I wasn't sure if it had one "l" or two, so I looked it up in the dictionary, only to find it can be spelled both ways!
Annette braved the heat of the kitchen to bake delicious fairy cakes for our afternoon cuppa, topped with chocolate and a Smartie.  I have to confess that we all ate two of them!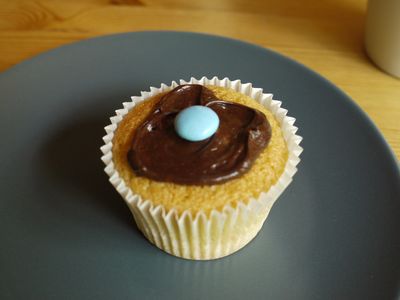 our fingers are firmly crossed that the good weather continues tomorrow for Stuart, Alison, Fraser and Linsey visiting.  The fridge is full of beer for the boys and wine for the girls, and there are lots of toppings for the pizzas.  We will be having fun, and I hope you have fun too!  Love, Anne