........ that the sun had gone to my head when I promised you interesting electricity boxes, but this article in an expat magazine might pique your interest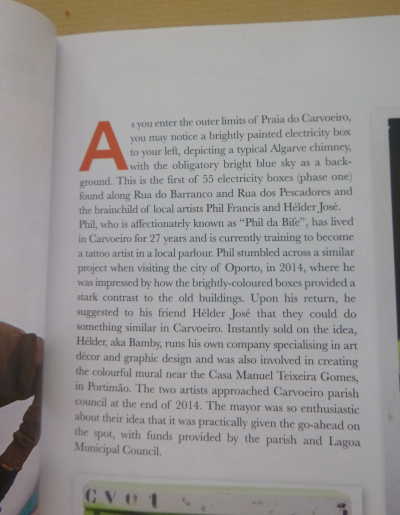 don't worry, I didn't take photos of all 55 boxes!  This one was outside our hotel, so I started with it
then just snapped ones which caught my eye.  I love the way that the fly that the chameleon has caught is on a bit sticking out the side of the main box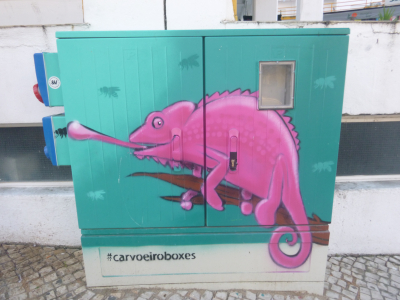 I think they got the proportions a bit wrong ....... the bee would never fit into the hive!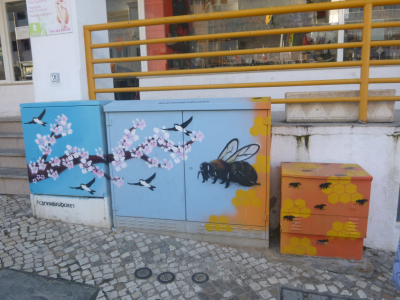 every time I see a bird of paradise flower, I start singing "may the bird of paradise fly up your nose" ......... (I can't remember any more words!)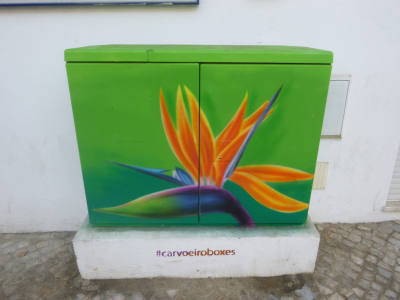 how cute is this frog!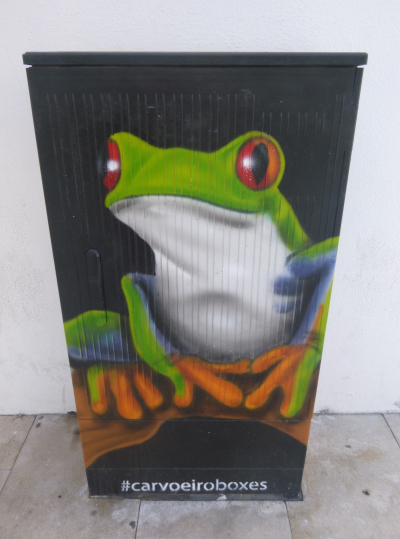 this one was outside a bar!
I am not sure if the moon is rising or setting, but wouldn't it be good to be sitting on the beach watching it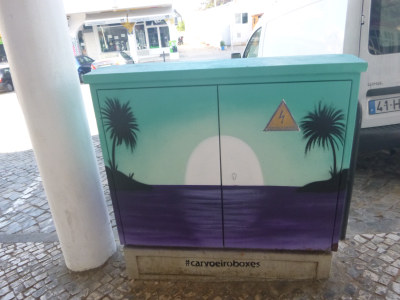 and to finish, some random photos.  Why did I take photos of pomegranate trees hanging over the pavement?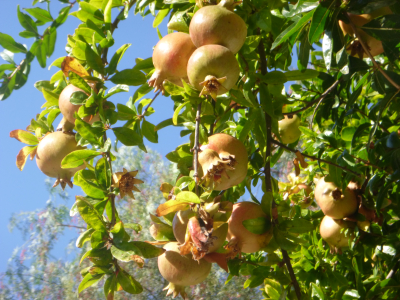 because they are, of course, for Meredithe, the famous Miss Pomegranate and Chintz (hope you are keeping better sweetie!!)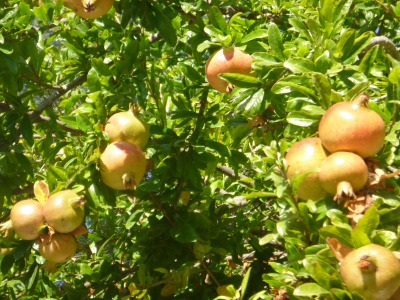 maybe if we win the lottery we could buy a villa, and you could all take turns coming to stay?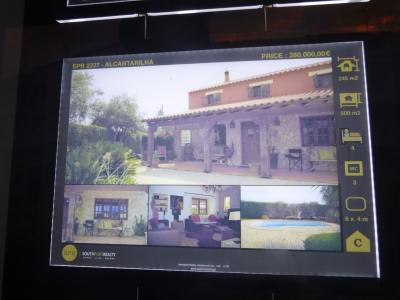 the crossed legs are a clue as to what this sign indicated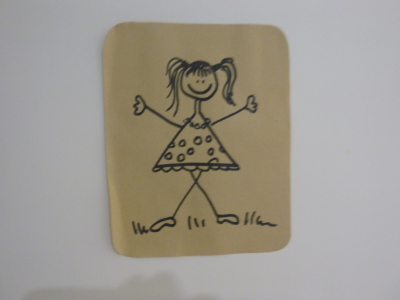 yes, it was the door to a very posh Ladies!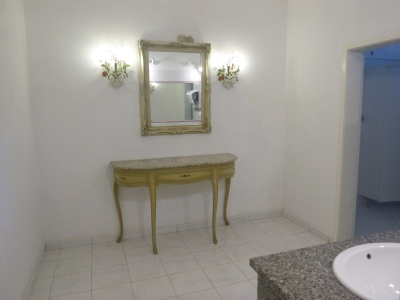 it's Friday, so there has to be cake!  On Monday, our last morning, we went wild and had two cakes with our cuppa (and as usual we had half each!)  Strawberries and cream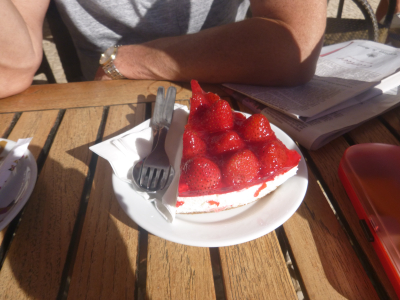 and apples ....... so, healthy eating really!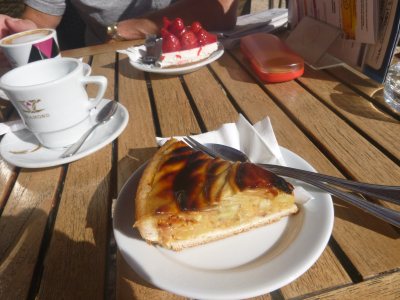 I have a vague recollection of doing some sewing before we went away ........ I will have to get myself sorted out for Monday, when normal blogging will resume.  We are over at the flat, and it has been a bit wet and dreary, but hopefully the weather will improve and we will get out for a walk on the beach.  I hope you have a great weekend, love Anne