...... then we came home to rain!!  So if your weather has been as dreary as ours today, I am sure that you will enjoy all the blue sky in these photos!  This is the hotel we stayed in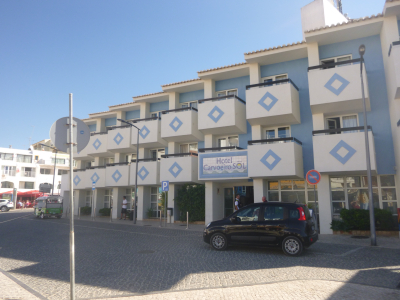 which had a lovely pool - but I was limited to this photo, as there were other people there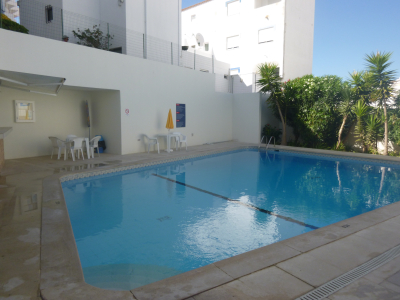 but if you prefer the beach, you only had to come out the hotel, turn left, and it was a short walk to the sand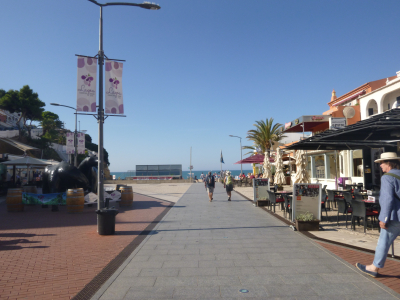 however, you won't find me on the beach, as I don't like getting sand everywhere and I don't like swimming in the sea!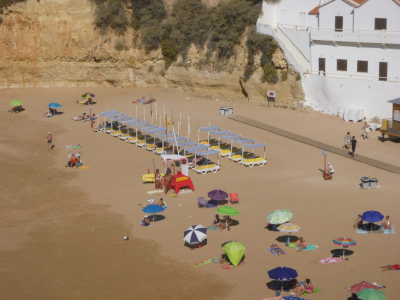 but if you want to be energetic, you can go for a stroll along this amazing boardwalk, which meanders along the cliff top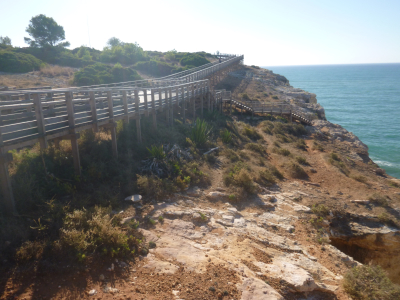 although I managed to take photos with only a couple of people in them, it is a very popular walk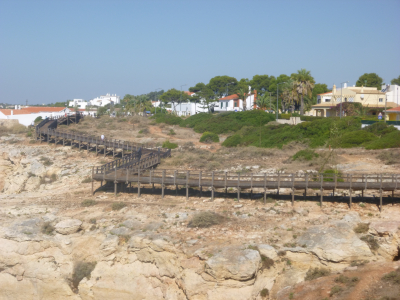 I hope the crew on this pirate ship were friendly!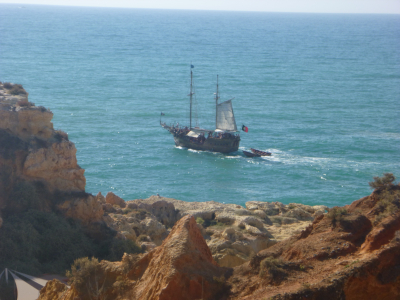 the little dark mark on the point of the cliff is a fisherman ..... I couldn't bear to watch the fishermen as they leaned right out when they were casting their lines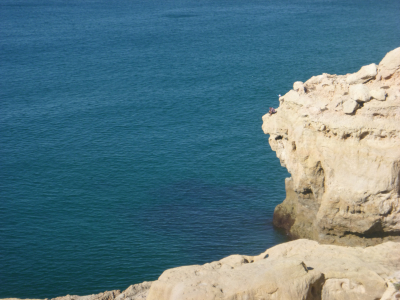 this boat was on its way to explore the caves, which is something that I would like to do, but I get seasick!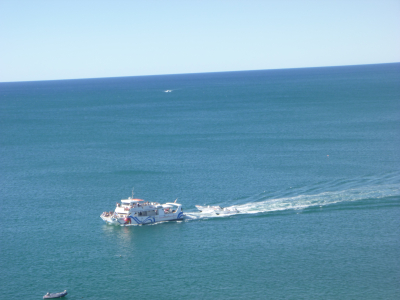 the buildings are beautifully maintained ........
........ except for this one - perhaps we could buy it and I could turn it into - yes, you know I am going to say a quilting retreat!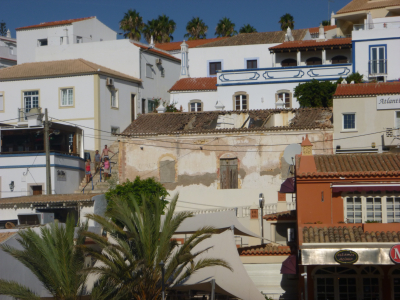 can you see the seagulls on the roofline ....... they were keeping an eye on us as we ate our dinner one evening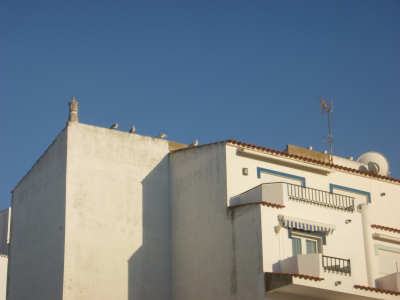 there were two afternoons when a little bit of cloud appeared ........ but then that meant that we had sunsets to enjoy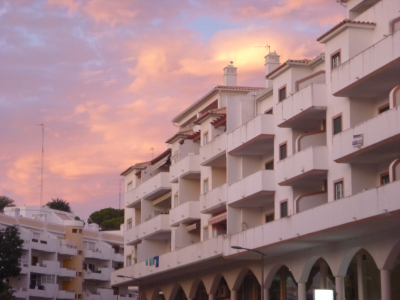 if there are no clouds, the sky goes vaguely pink as the sun goes down, so there were lots of people taking  photos of this dramatic sky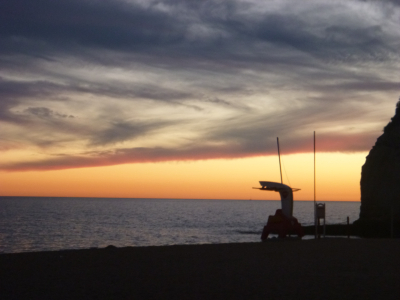 I'll be back tomorrow with more photos, but for today I will say cheers ........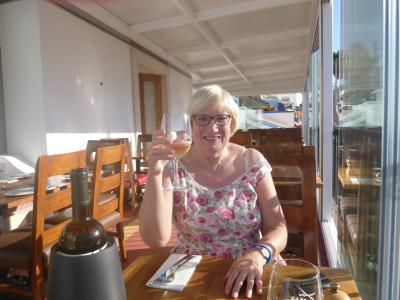 as we enjoyed a glass of wine before dinner on our first evening