On Saturday, I sorted out the strips into four bundles to mix the different fabrics for the scrappy binding
a quick bit of sewing, and I had four bundles of joined strips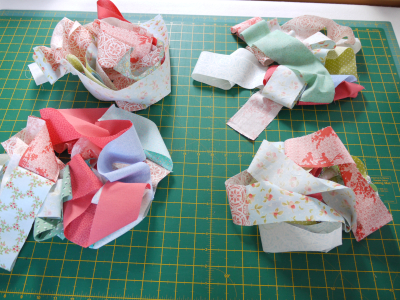 the four bundles were then stitched together, and the binding folded in half and pressed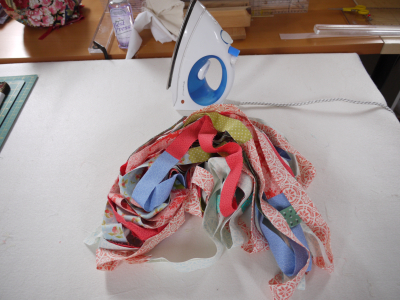 there was a pause in the sewing, as I was summoned by Malcolm to the shed to see his newly built workbench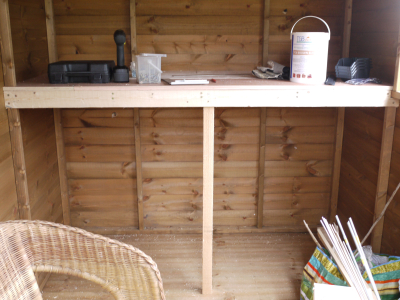 I offered to make cushions for his chair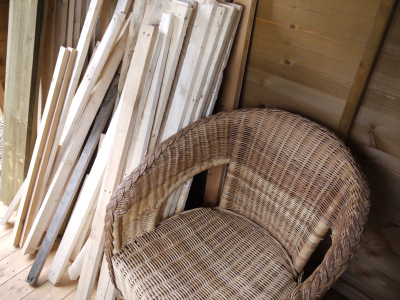 and was delighted to see that he has finally mounted the garden thermometer I gave him for Christmas on the shed!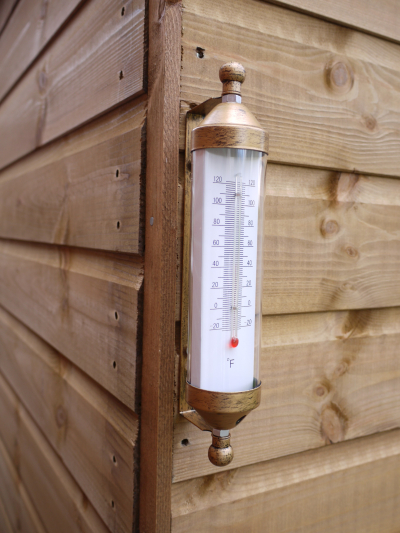 back in the Attic, the next job was to trim away the excess wadding and backing fabric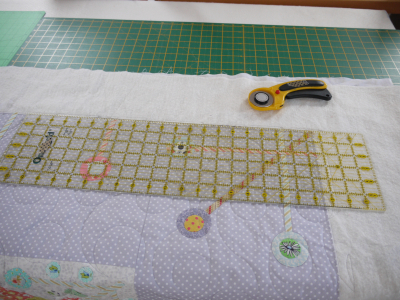 leaving the quilt ready to be bound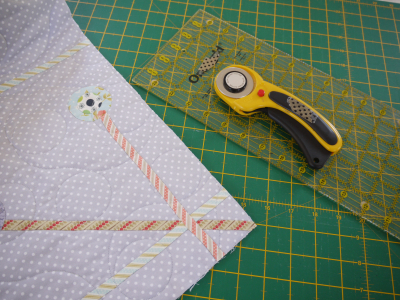 stitching on the binding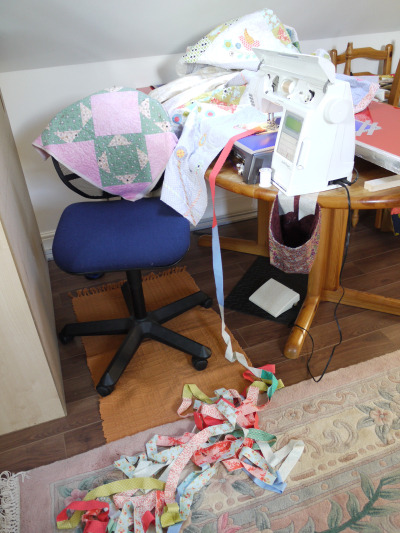 there is enough binding left for another quilt!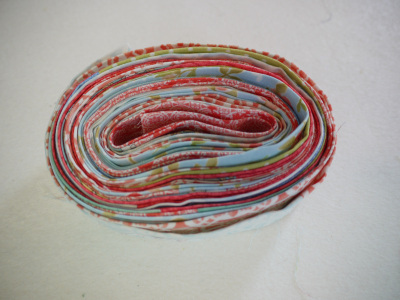 there was also little pile of unused strips ....... come back on Wednesday to see what I did with them, and for the big reveal of the finished quilt (it's not quite finished, but it will be by then!).