So here it is, Malcolm's latest creation, made from scrap wood.  All he paid for were a few nails and screws, wax and sandpaper.  This was it after being sanded, waxed and buffed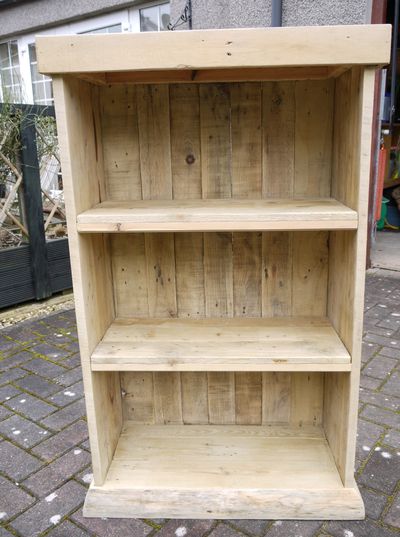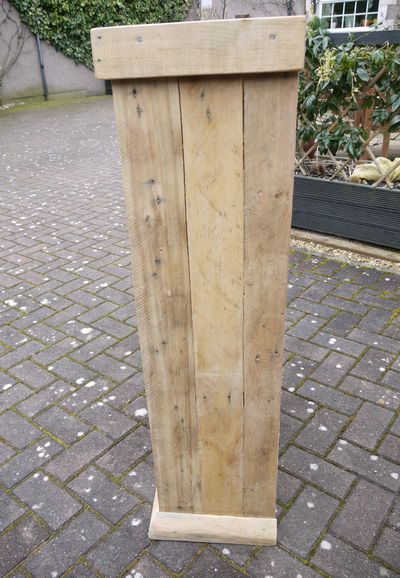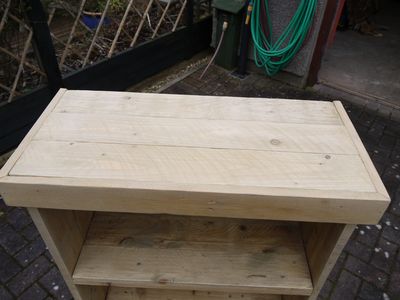 when we arrived at the flat after lunch today, with a bit of huffing and puffing Malcolm carried it up the stairs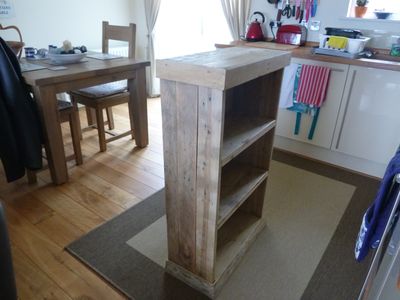 it didn't take long to fill the shelves - I bought the copper bowls when we were living in Jakarta, from an Italian shop, so they are well-travelled!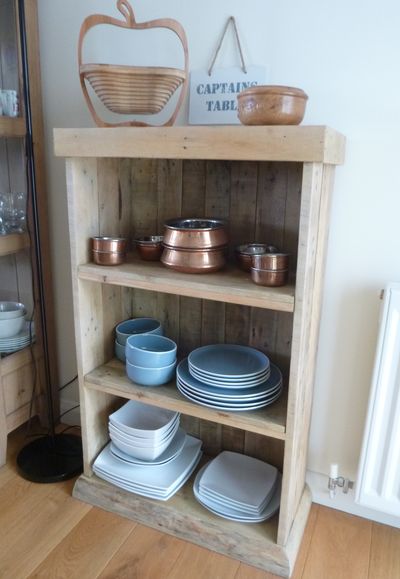 it fits in well with the other furniture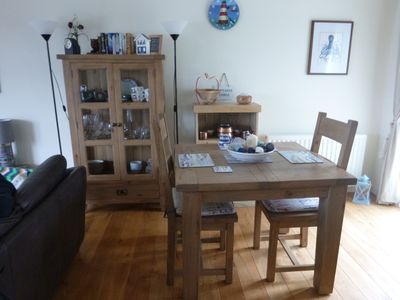 as we were walking over to town this afternoon for a cuppa, I realised that I had forgotten to put my earrings in.  This was a calamity, as I knew if I didn't have earrings in all weekend, I would really struggle to put them in when we get home on Monday.  Despite having had pierced ears for over 40 years, the holes close up very quickly, and I really don't like having to force earrings in.  I could have bought cheap ones ...... but I know from experience that after 5 minutes my ears would be itching, so I was delighted to find a very reasonably priced pair of simple gold hoops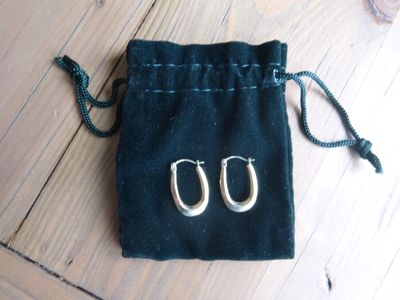 I also treated myself to this Martha Stewart magazine ........ my gorgeous Aussie bloggy friend Lee will be envious (if she hasn't already bought it herself!!)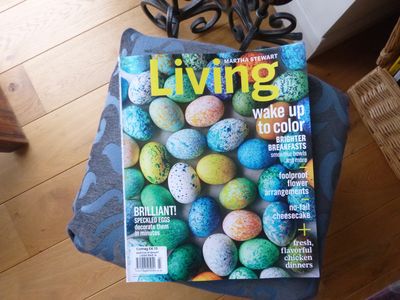 then there was the big decision to be made.  Where would we go for a cuppa (and cake).  Would it be Cafe Crema ......
or would it be Maisie's (which you can see reflected in the windows of Cafe Crema)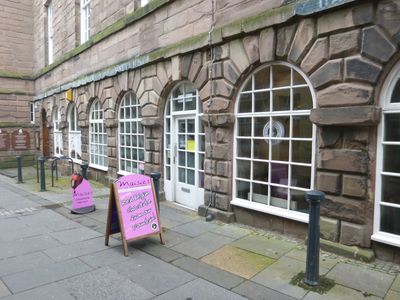 we decided on Cafe Crema, and Malcolm enjoyed this white chocolate brownie - he said it was very rich and he couldn't have eaten a bigger piece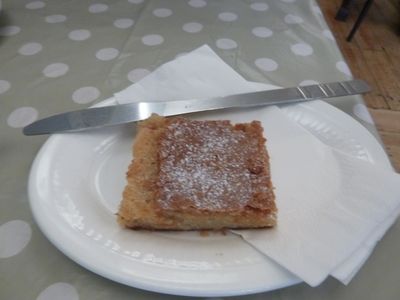 I chose a slice of Crema Delight ...... oh my, a chocolate confection with crushed Maltesers through it, and little bits of Bounty, Twix, Mars Bar and Crunchie.  It was very, very delicious - but I think I should probably fast for a week to work off the calories!!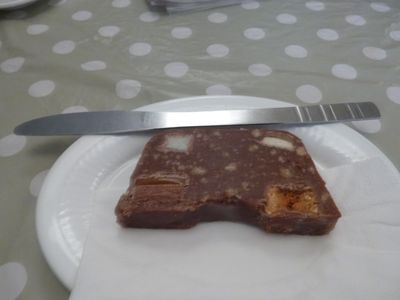 and to finish, the latest Linus blanket, beautifully displayed by Jemima, my rag doll that I have had for almost 40 years!!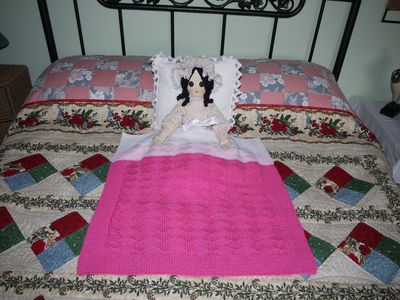 no doubt we will be walking on the beach at some point over the weekend, and some sconnage may be consumed!  I hope you have a good weekend, love Anne