On Saturday, Malcolm suggested that we went for a walk along the cliff top at the far end of Spittal Beach.  He had walked there before, but this was my first time (I'm not a fan of walking on cliff tops).  When we parked the car, we were greeted with a bright yellow splash of gorse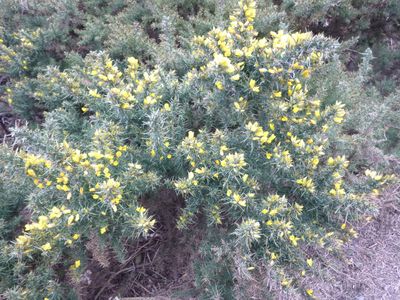 the start of the path looks down on the end of the promenade
looking back towards the lighthouse
even from this distance you can see how much better the beach looks after the clean-up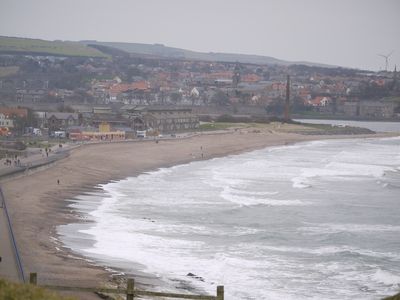 this is a train on the East Coast Main Line ........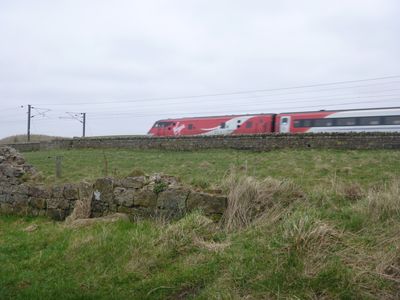 I wouldn't want to be any closer when it goes past at 110 mph!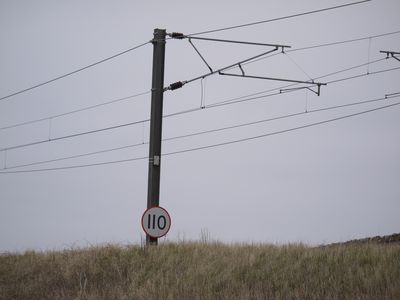 an unusual signpost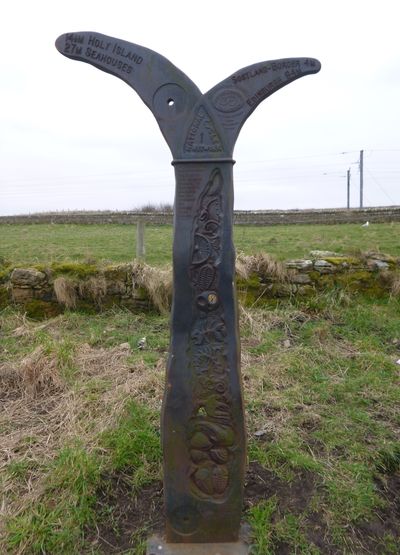 there may be 1000 of these signposts, but this is the only one I have seen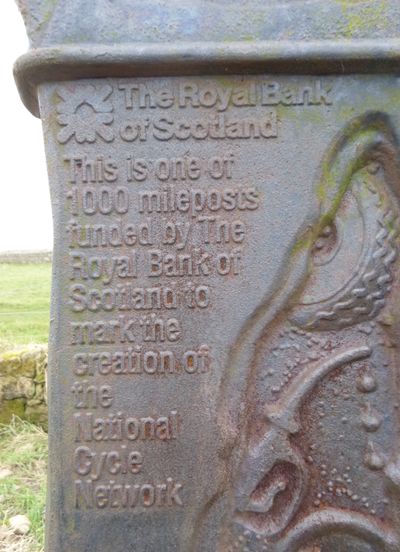 at 110 mph, it won't take long to get to Edinburgh!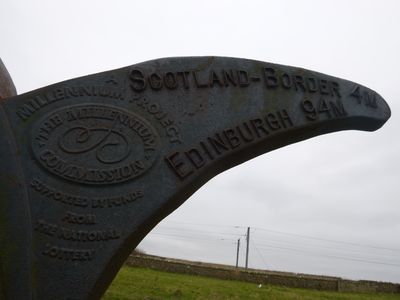 Seahouses, of course, is where we get the best fish and chips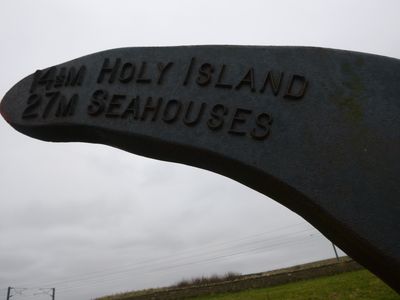 this fish could find its way into a quilt
I think we could walk to these coves at low tide - but then we would be stranded if the tide came in, as I doubt we could climb up to the path!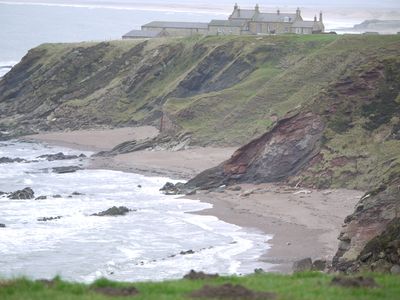 I was slightly nervous about walking past this bit of the cliff, as it looks ready to fall in the sea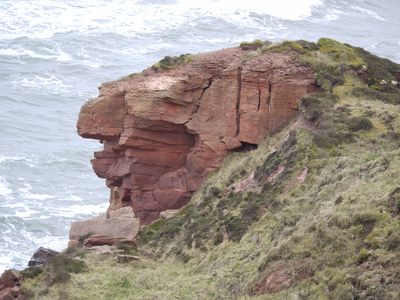 the next two photos show some of the gubbins which hold the high-voltage wires for the railway .......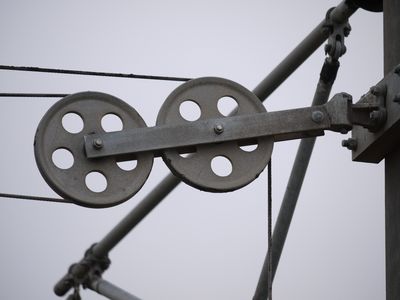 as I used to work for British Rail (many, many years ago), Malcolm was asking me all sorts of technical questions, but I had to point out that I worked for the Chief Civil Engineer, not the Chief Mechanical and Electrical Engineer.  However, I could tell him about the track!
as we returned to the car, we saw these two gulls deep in conversation on the chimney tops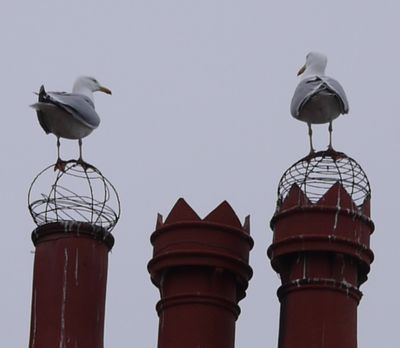 just as the sun was starting to set, these two swans came into the dock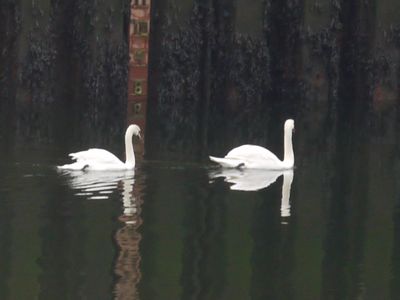 it was such a still evening that you could see the reflections of the lighthouse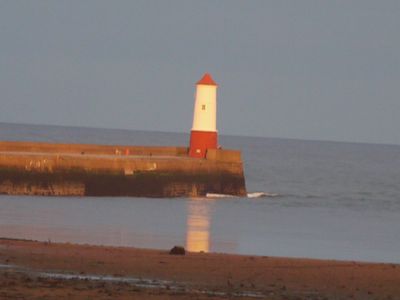 and the old chimney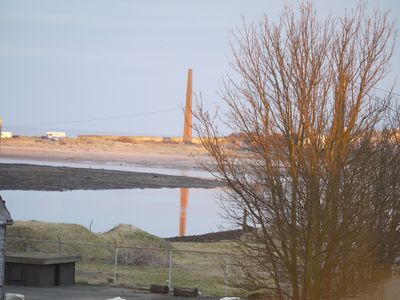 the low sun was shining on the windows across the river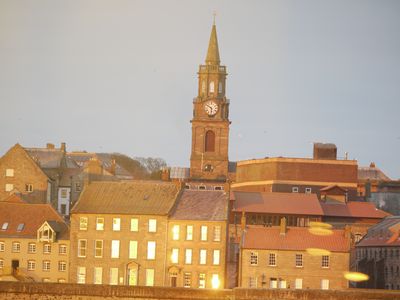 after our walk we may have had a sweet treat with our cuppa
I'll be back tomorrow to tell you what we did yesterday - it may have involved rather tasty scones!