I had a walk round the garden this morning with the camera, to capture these signs of spring.  First, two photos of the ornamental quince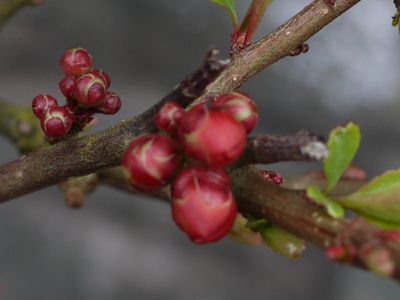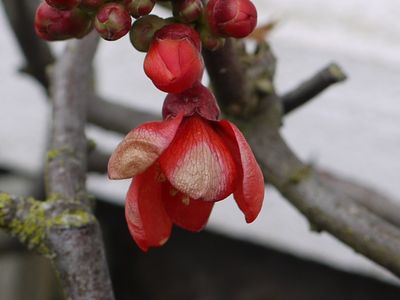 then three photos of the flowering currant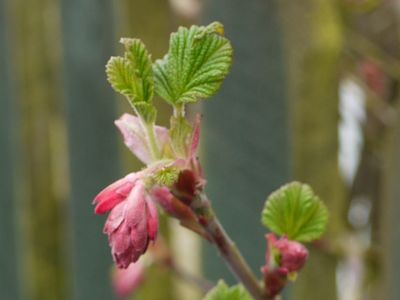 this honeysuckle will flower soon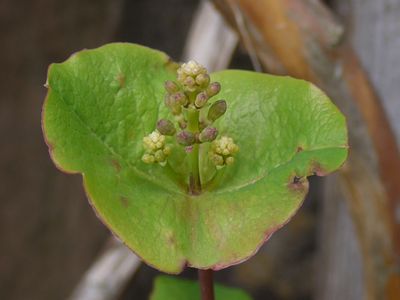 strong growth on the climbing rose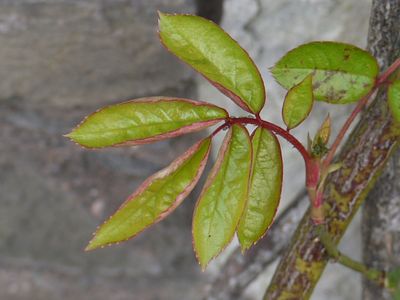 this is the rowan tree in the front garden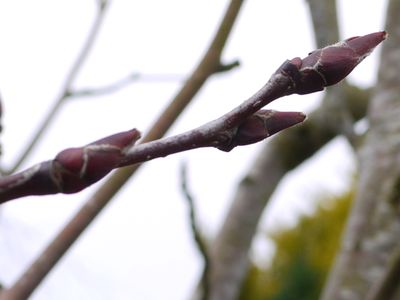 the bright green of the hawthorn hedge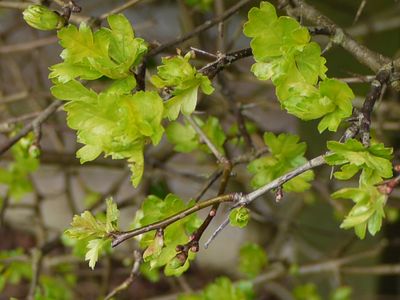 a drop of water on the birch tree
and more drops caught in a lupin leaf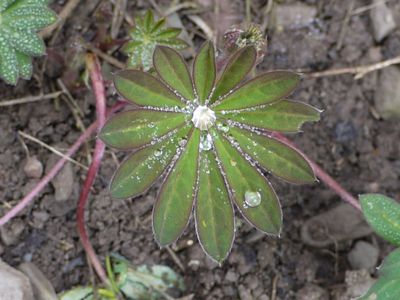 a very dark hellebore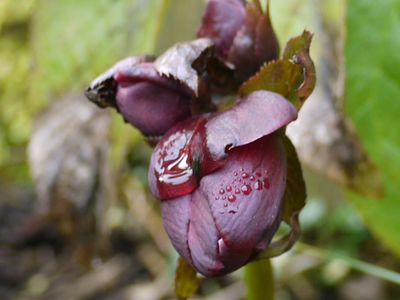 and a paler one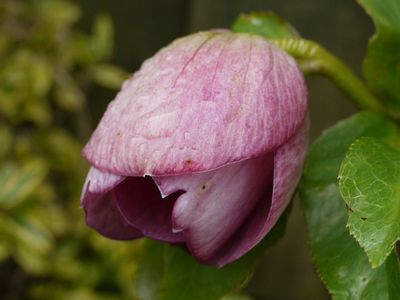 self-seeded ferns growing in the cracks in the wall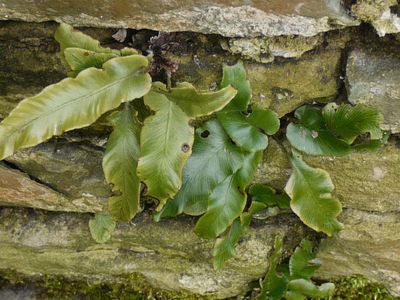 the log store needs replenishing, a sure sign that winter is just about over
now, get ready to say aaaaah and oooooh, as we have some more lambs!  They were just behind the hedge, so I had to creep up to try to take a photo ......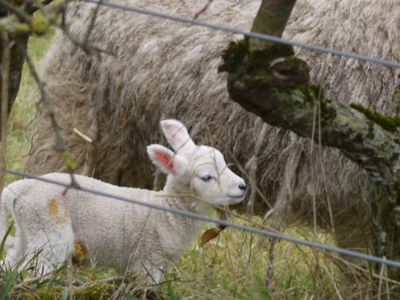 ....... before the ewe walked away with the lambs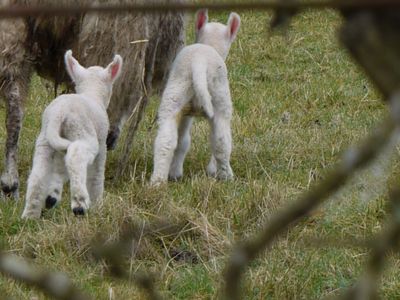 but this little one stopped and looked back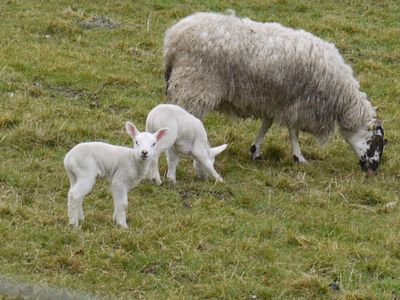 as did this one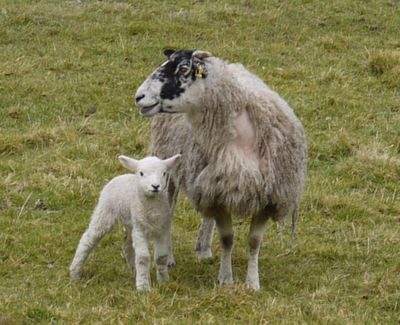 twins snuggled up next to the water trough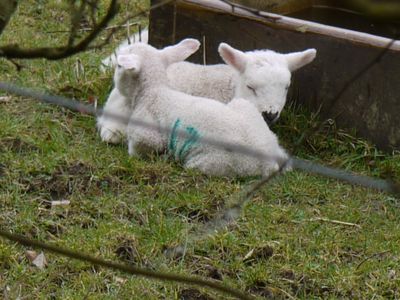 before their mum took them away from the strange lady peering through the hedge at them!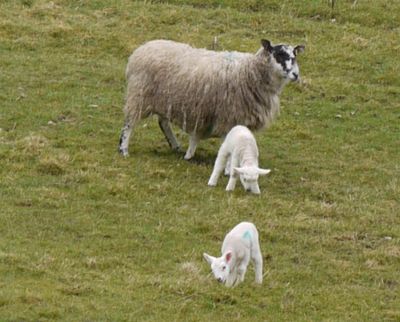 I'll be back tomorrow to show you how Malcolm's latest creation turned out.