....... but also a great success!  OK, let's get the failure out of the way.  As you know, we had an apocalyptic, end of the world, super moon, total eclipse of the heart (oops , got carried away with the title of a Bonnie Tyler song!)  I managed to wake up and stagger out into the garden at 3am on Monday (I just hope the neighbours didn't see me).  But despite fiddling and twiddling with camera settings, this is the best photo that I managed - if I had been more organised, I would have had the tripod set up, and would have had a much sharper image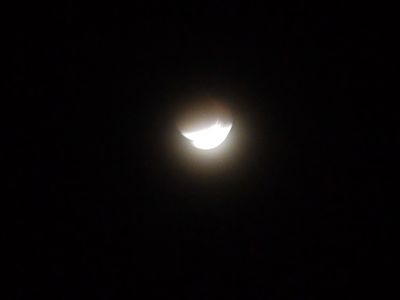 but then on Monday evening, we had a stunning sunset, and as my camera has a dedicated sunset setting, these photos are a lot better than the moon failure!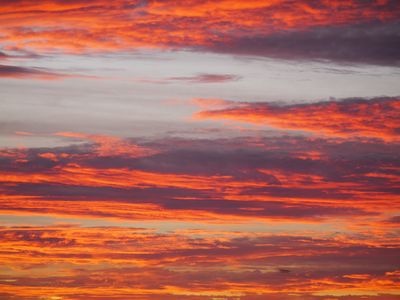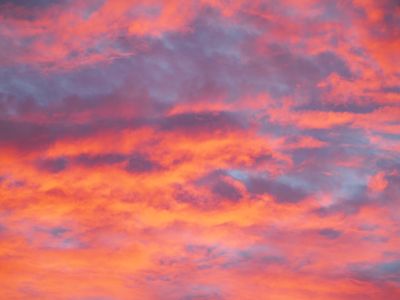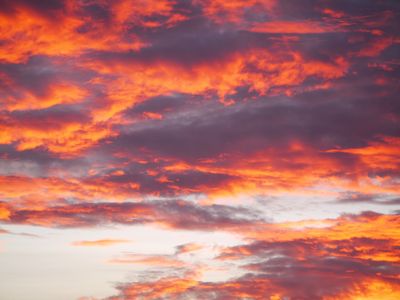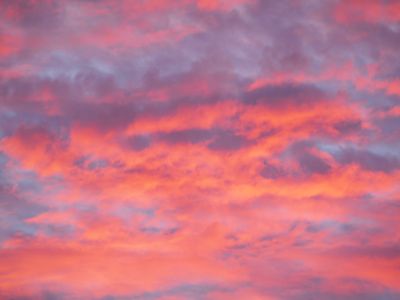 at this time of years, large numbers of crows congregate in the field across the road, with some of them sitting on the phone wires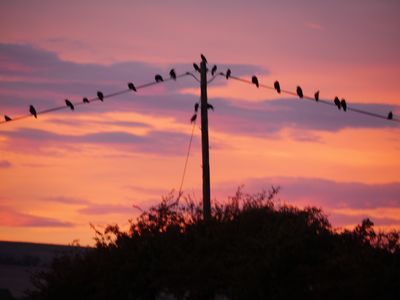 then they rose in a great cloud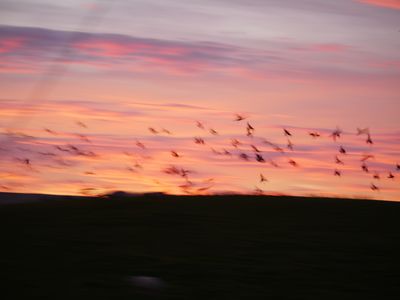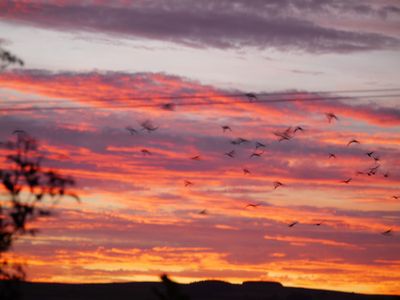 I was slightly concerned as they flew over me (I still get frightened when I see The Birds !!)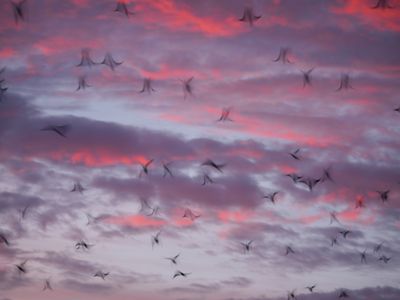 I don't quite know how I managed to get this effect of beating wings!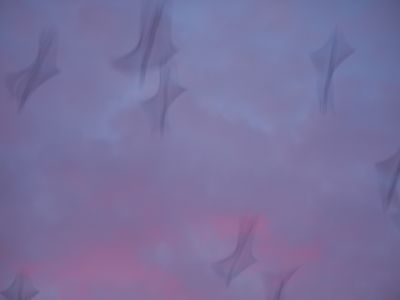 to end, another failure ........ I don't think we will be making any wine from this year's crop of grapes ..........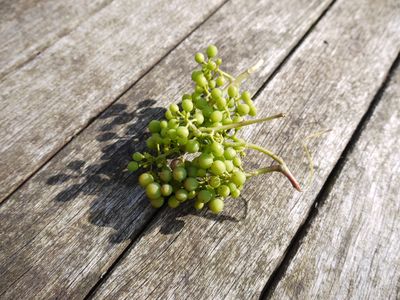 ....... or producing our own oil from these olives, which are the size of pinheads!